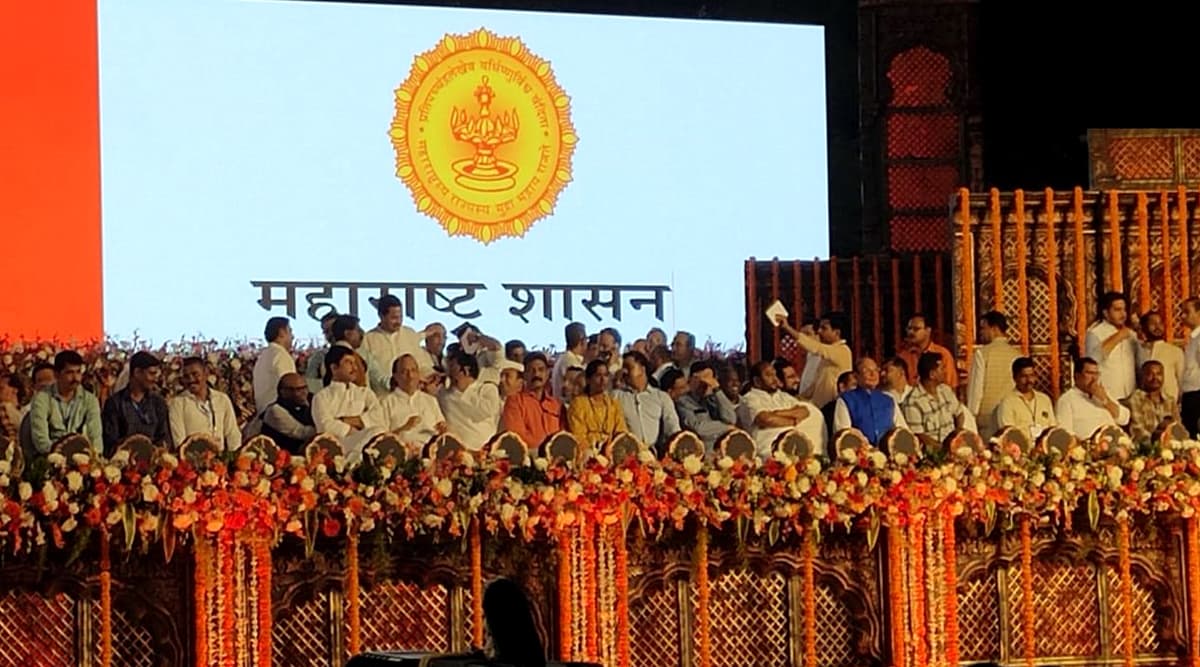 Mumbai, November 28: Ending Shiv Sena 20-year drought from the premier position, Uddhav Thackeray was sworn-in as Maharashtra's Chief Minister on Thursday evening at the iconic Shivaji Park in Mumbai. Thackeray is heading the "Maharashtra Vikas Aghadi", an alliance of Shiv Sena, Nationalist Congress and the Indian Nationalist Congress. Along with Sena president, six leaders for the three-party also took oath as ministers. Uddhav Thackeray Sworn In as Maharashtra CM, Ends Shiv Sena's 20-Year Drought From Helm of Power.
As the newly-formed MVA took office, six ministers - two each from the Shiv Sena, NCP and Congress -were sworn in by Governor Bhagat Singh Koshyari. Sena's Eknath Shinde and Subhash Desai, NCP's Jayant Patil and Chhagan Chandrakant Bhujbal, and Congress's Balasaheb Thorat and Nitin Raut took oath as ministers in Maharashtra State government's cabinet. Uddhav Thackeray Becomes Maharashtra CM: A Soft-Spoken Shiv Sena Leader Emerges From Shadows to Become Rightful Heir of Bal Thackeray's Legacy.
The event was attended by several leaders from the three parties. Industrialist Mukesh Ambani, his wife Nita and son Anant were also seated beside the top leaders. Uddhav's estranged cousin Raj Thackeray was also present in the event.
Among top political leaders who attended the event were Congress veterans Ahmed Patel, Kapil Sibal and Mallikarjun Kharge, NCP supremo Sharad Pawar, and DMK president MK Stalin. Chhattisgarh Chief Minister Bhupesh Baghel and his Madhya Pradesh counterpart Kamal Nath were also in attendance.