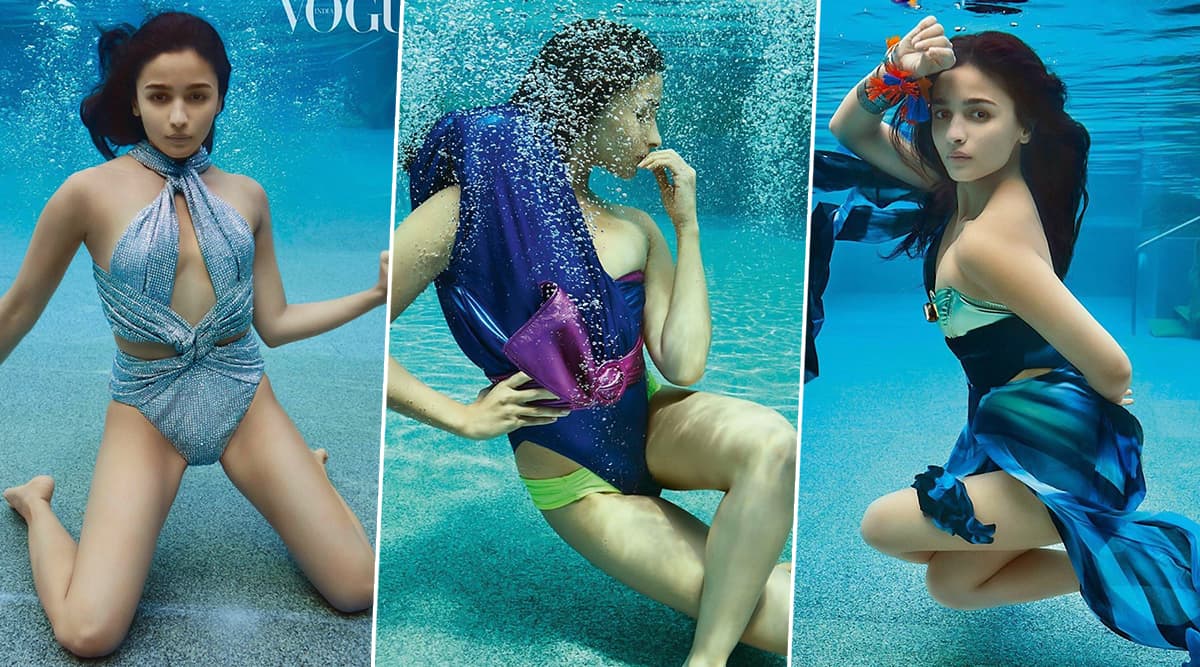 No cultural appropriation, no exotic locales, no designer labels but terrific efforts and some underwater training are all you need to achieve a brilliant photoshoot. Alia Bhatt's mermaid avatar is on display in her new set of pictures for Vogue India. The Raazi girl joins Anushka Sharma, Katrina Kaif and others as the cover girl for magazine's November edition and looks flawless while posing underwater. While the pictures may look easy-breezy to your eyes, we can only imagine Ms Bhatt's plight while holding her breath and posing underwater.
What Alia did for Vogue India is what we desire to see in every magazine photoshoot. The theme is sheer brilliance though we have seen Vogue attempting the same concept in the past. This is definitely not the first time when a magazine has thought of going underwater for some stunning pictures, yet, it's distinct, unique and not-so-popular yet. Kudos to Vogue India's entire team for making it popular and even Alia for being all game for it. The pictures are flawless and mind-boggling. Alia Bhatt, Deepika Padukone, Kareena Kapoor Khan Slay in their Fashion Picks this Week (View Pics).
Check Out Pictures from Alia Bhatt's Vogue India Photoshoot
As a devotee of fashion, it fills our heart with extreme pride while penning some beautiful words for anyone who's worthy of all the praising. It's time other fashion magazines take some cue from Vogue's brilliant team and push their envelope for a better experience for their readers and viewers. Maybe next time.