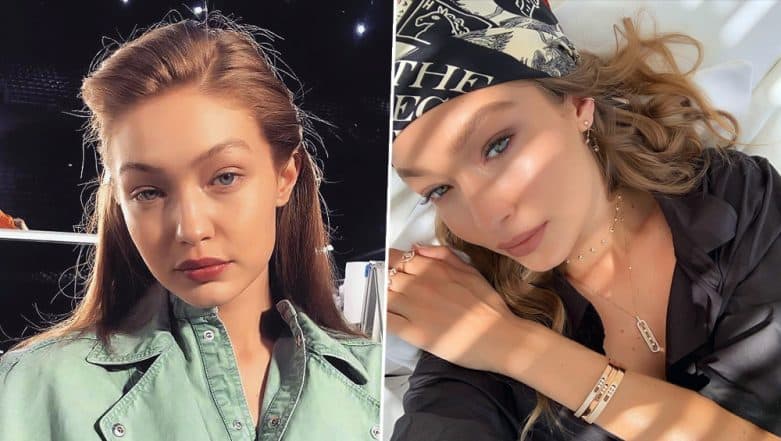 Gigi Hadid has her own style that everyone loves. She keeps her makeup bare minimal on the base, and her entire look is always natural. Her skin always looks "snatural", and everyone drools over her skin. If you love Gigi Hadid and want to look like her, we might have something for you. Here are three key features of Gigi's to copy to look like your favourite supermodel. And because Gigi is a minimalist when it comes to makeup, this one's going to be super easy to do! Things Are Heating Up Between Gigi Hadid And Tyler Cameron As He Was Spotted Leaving From Her NYC Apartment In The Morning After Their Date!
Gigi has three main features she likes to play with. Her eyebrows, skin and lips. Here's how to achieve her look. Gigi Hadid Looks Like Barbie Gone Wild for the Cover of Love Magazine.
Gigi Hadid's Eyebrows
Gigi is nowhere close to those stark Instagram brows. Her eyebrows are always lifted and have a feathered look. Gigi's eyebrows look like the only product she uses for them is an eyebrow gel, and that too a clear one.
View this post on Instagram
How to Get Gigi Hadid's Eyebrows
To achieve this look, try brushing your eyebrows upwards only. Trim the parts that stick out of your shape. If you don't have an eyebrow gel, try to recreate the look with the soap brow technique and invest in a brow gel if you like the look.
Gigi Hadid's Skin
Gigi Hadid is the epitome of skin goals. Her skin glows, and the radiance can be spotted from miles away. Gigi keeps her skin very, very natural and bare. Her base makeup is so light that her natural skin peeps through, that is if she even uses any base products on a regular basis. The only thing we see on her skin is the glow. For events, her skin is gorgeously bronzed.
View this post on Instagram
How to Get Gigi Hadid's Skin
Try opting for a very light base like a light tinted BB cream. If you don't like that, just go for liquid illuminators or highlighters. Gigi's highlighter never looks powdery. Make sure to use a setting spray to melt away the dusty look if you're going for a powder highlighter.
Gigi Hadid's Lips
Gigi never wears a bold lip unless it's some event. Her lips always have a sheen on them or a nude lip. If you haven't noticed yet, Gigi goes for a youthful look. Fluffy brows, radiant skin and naturally she'll go for a nude or slight tint for the lips. Her lips always have a pink, glossy look, as if she wore just a lip balm.
View this post on Instagram
How to Get Gigi Hadid's Lips
To get her lips, it's pretty basic. Use a nude lip or just a pink or clear lip gloss.
Gigi Hadid is one of the most gorgeous women, and her style is inspiring. These are the key features in her makeup look that are constant and stand out in every place. The tiny changes in your makeup routine could help you look a little more like your favourite model.