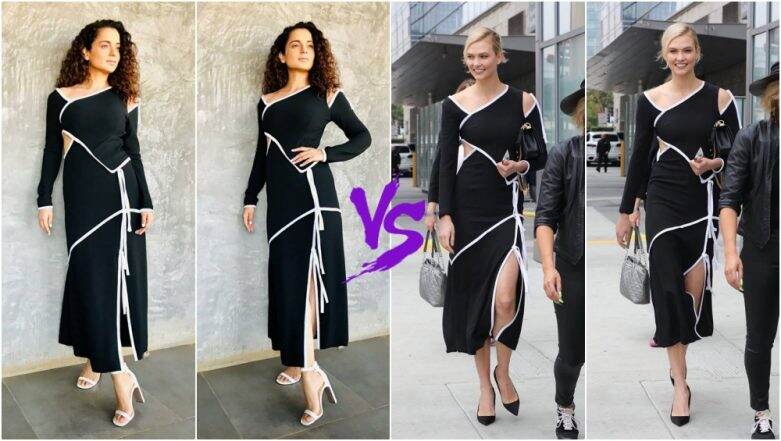 Two of earth's hottest women come face to face, and the bone of contention is a celebrated fashion label. There's nothing more exciting than a fashion faceoff. And it gets better when it's Bollywood's 'Queen' Kangana Ranaut vs Karlie Kloss, an American supermodel. Recently, Kangana was spotted wearing a monochrome Prabal Gurung outfit, an outfit Karlie was spotted donning last year. Of course, both ladies look incredibly stylish, but the fashion police on Instagram got too curious to know who wore the dress better. Let's view their pics and find out. Kangana Ranaut Birthday Special: She's a Fashion Goddess and We Don't Mind Worshiping Her.
Beginning with Kangana, the 32-year-old Indian actress wore this lovely black and white outfit a few days ago for an interview day. Styled by Ami Patel, the Manikarnika actress went for a minimalistic yet very classy look. She let the outfit be in focus as she went for no accessories. With her gorgeous curls done in by Haseena Shaikh and a pair of white strappy heels to complete her OOTD.
Kangana Ranaut in Prabal Gurung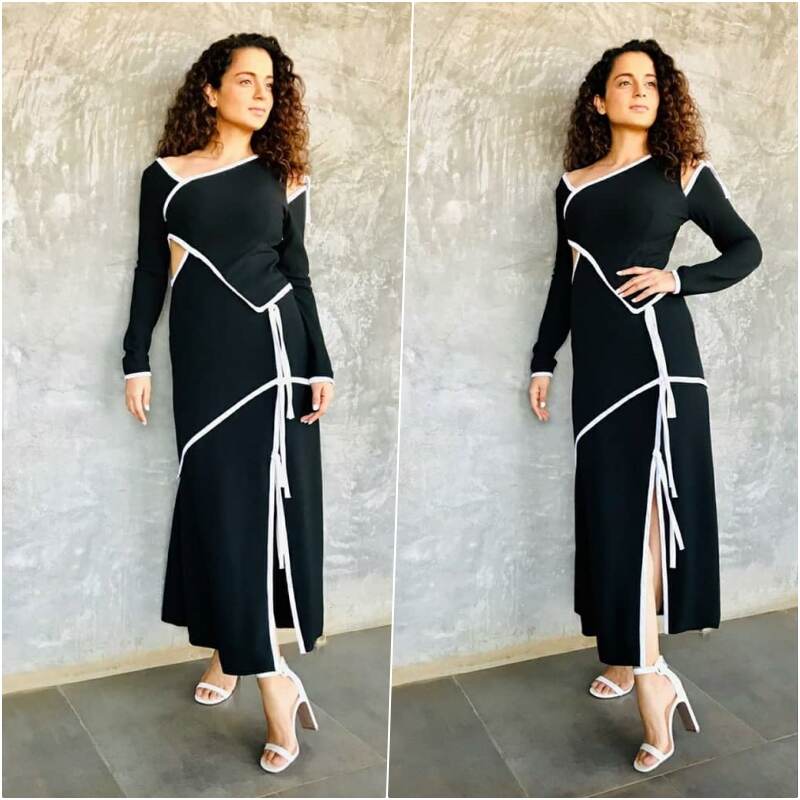 We now move our attention to Karlie Kloss who had worn the same dress last year in June. It is one of leggy model's memorable street style till date. The 26-year-old had worn the black crepe patchwork dress with tie detail to a YouTube and Google summit at The Staples Center in Los Angeles. Going the Kangana way, Karlie is too seen giving accessories a miss. However, she tied her hair in a bun, wore pointed heels and a sturdy bag to get going with her day.
Karlie Kloss in Prabal Gurung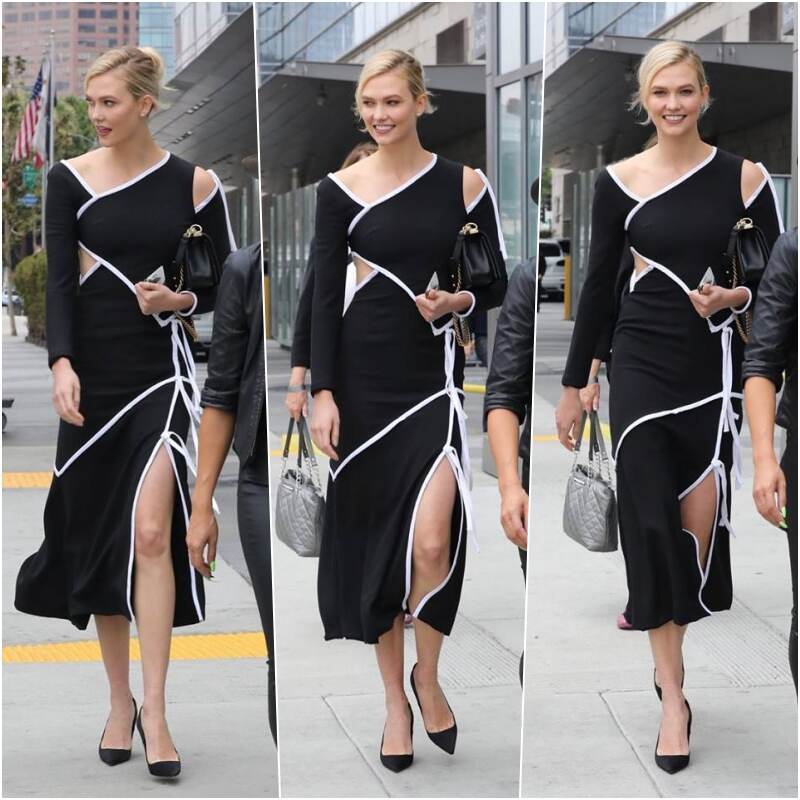 Both ladies showed that this Prabal Gurung outfit is a perfect outfit for a formal meet. They carried the easy-breezy outfit with much elegance and let it be in the spotlight, without overdoing with accessories. We loved both the ladies in this delightful attire.
Kangana Ranaut vs Karlie Kloss in Prabal Gurung
82%
Kangana Ranaut
18%
Karlie Kloss