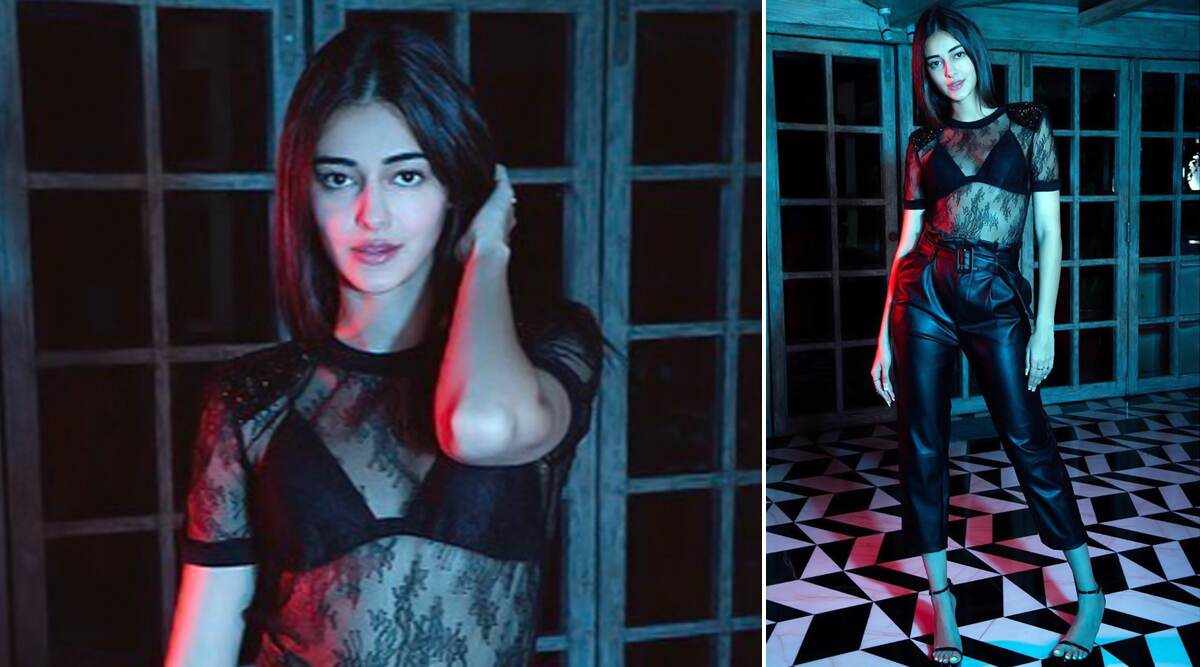 Ananya Panday is an emerging fashionista who's always on a roll. The SOTY 2 actress' personal styling resonates with her bubbly persona that's ever so fresh and charming. With the help of her ace stylist, Ami Patel, Ananya is able to strut in style while dropping some major style bombs on us. On days when she isn't busy with her So Positive initiative, Ananya is busy rubbing shoulders with the likes of Katy Perry in her pretty ensembles. Photos: Katy Perry Parties With Aishwarya Rai Bachchan, Ananya Panday and Other Bollywood Celebs at a Bash Hosted by Karan Johar.
For Karan Johar's late-night bash to welcome the Roar singer in the city, Ananya picked an all-black look from the house of Judy Zhang. Though leather pants are still not in trend, we loved the way she paired it up with a bralette and a lacy top. Interestingly, she didn't pick boots to go with her gothic look and settled for strappy heels instead. The girl could have settled for a more girly look like her previous attempts but we are glad to see this change. It helped her break the monotonous approach. Yo or Hell No? Alia Bhatt's Colourful Affair in Prabal Gurung Outfit.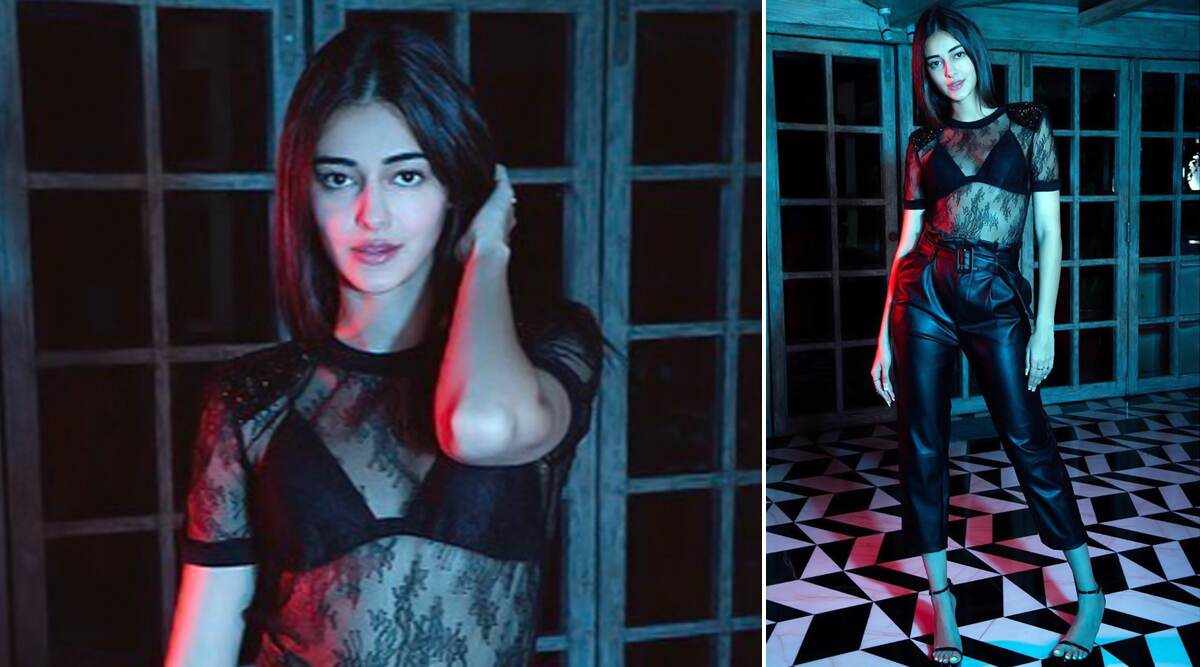 Though we are busy singing her praises, what's your take about the same? Do you approve of Ananya's all-black look or think she should stick to cutesy dresses and bright colours. Let us know your thoughts by voting in the box below.
Ananya Panday in Judy Zhang - Yo or Hell No?