Members of the Muslims community will celebrate Bakra Eid on August 23, 2018. Also known as Eid-al-Adha or Eid-ul-Zuha, believers celebrate the day with great pomp and fervour. The festival which falls on the 10th of the Islamic month of Dhul Hijjah is also a day for charity for Muslims. On Bakra Eid Muslims sacrifice a goat in reference to an incident mentioned in The Quran. Eid-al-Adha is one of the two major festivals celebrated by Muslims across the world. ALSO READ- Bakra Eid 2018 Greetings: What Does Eid Mubarak Mean? How to Respond to Eid al-Adha Wishes
The goat that is sacrificed on Eid-al-Adha is divided into three parts; one part is given to the relatives, friends and neighbours, the second part to the needy and poor, and the third is kept with themselves. According to the religious beliefs, it is mandatory for all Muslims who can afford the sacrifice to do it on an auspicious day. Believers meet their friends and family on this day and wish them the festival. You can also send these messages to your dear ones to wish them, Bakra Eid. ALSO READ- Bakra Eid 2018: Date in India, Significance And Religious History of Eid-ul-Adha
As per a circular released by the Department of Personnel and Training, India earlier this month, all central government administrative offices will remain closed on August 23, 2018, on account of the holy festival. Jama Masjid in Delhi declared that this year Bakrid will be celebrated on August 23rd 2018, instead of August 22nd 2018.
Here is a list of Bakra Eid Quotes, GIF Images, SMSes, WhatsApp Messages & Facebook Status: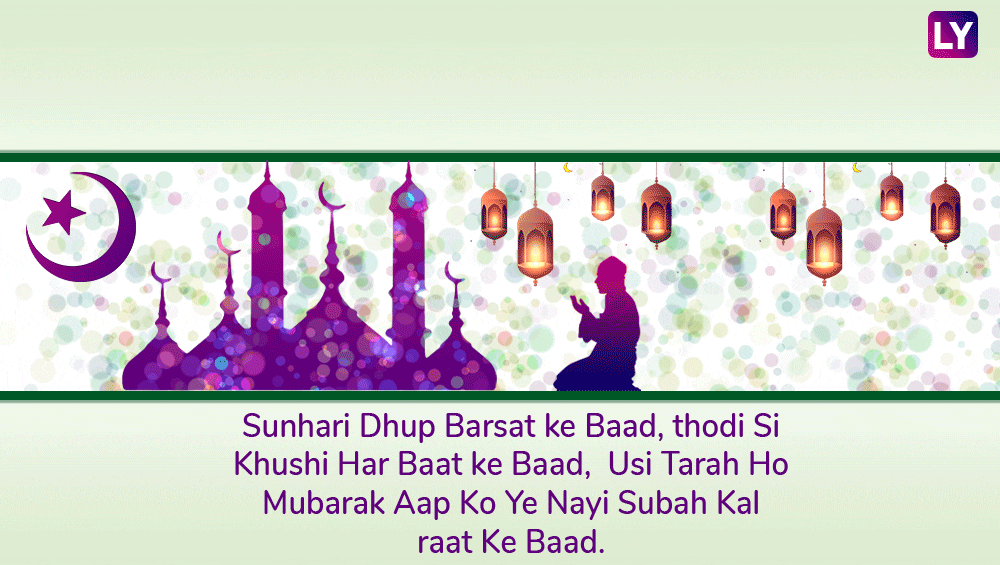 Message Reads: Sunhari Dhup Barsat ke Bad, thodi Si  Khushi Har Bat ke Bad, Usi Tarah Ho Mubarak App Ko Ye Nayi Subah Kal raat Ke Baad, Bakrid Mubarak!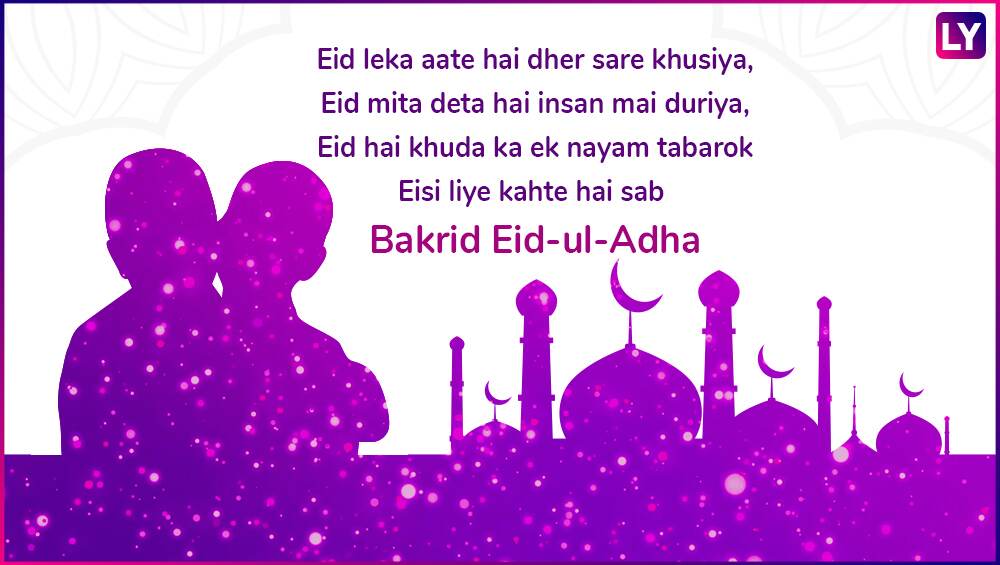 Message Reads: Eid leka aate hai dher sare khusiya, Eid mita deta hai insan mai duriya, Eid hai khuda ka ek nayam tabarok, Eisi liye kahte hai sab Eid UL Zuha.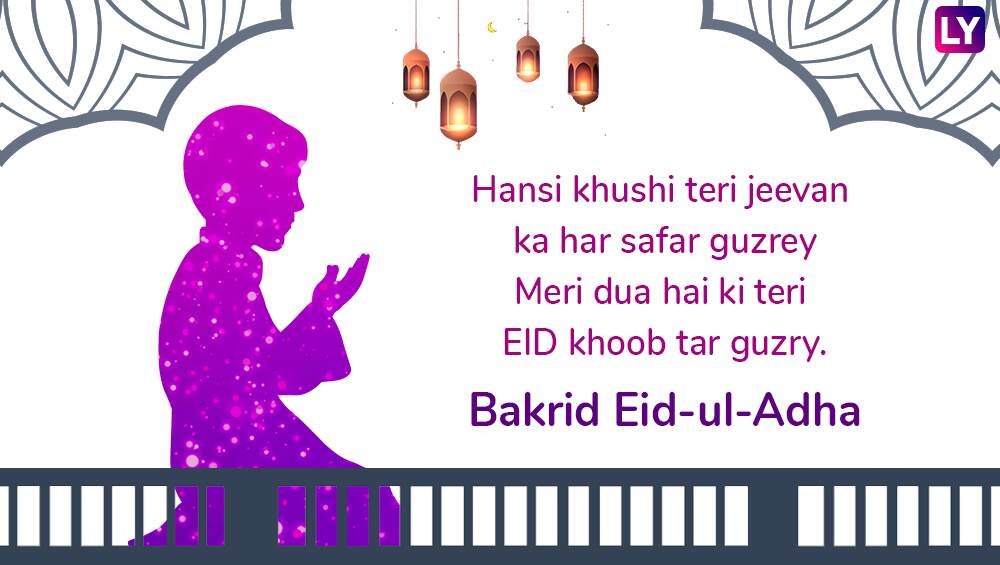 Message Reads: Hansi khushi tery jeevan ka har safar guzrey, meri dua hai ki teri EID khoob tar guzrey, Bakrird Mubarak!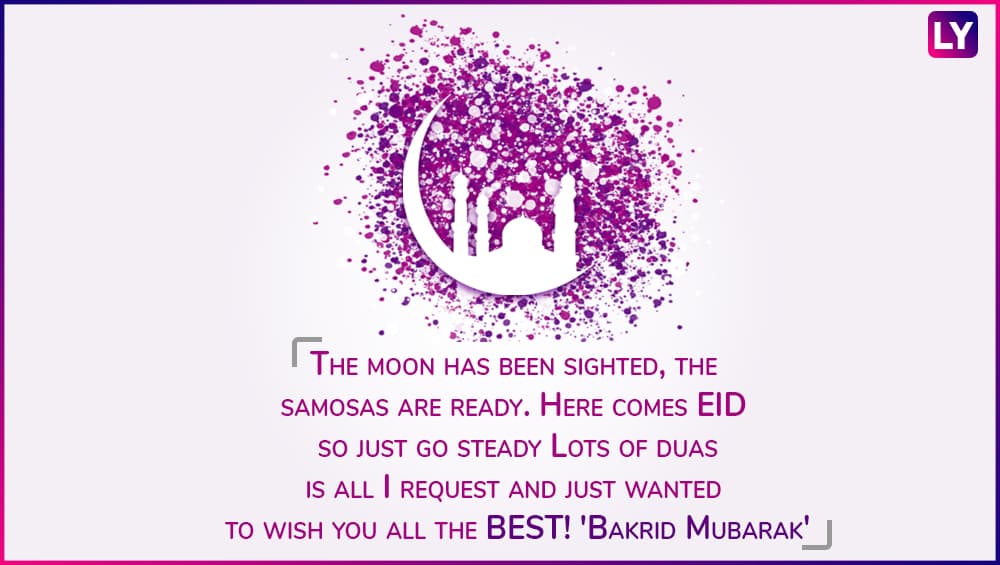 Message Reads: The moon has been sighted, the samosas are ready. Here comes EID so just go steady. Lots of duas is all I request and just wanted to wish you all the BEST! 'Eid Mubarak'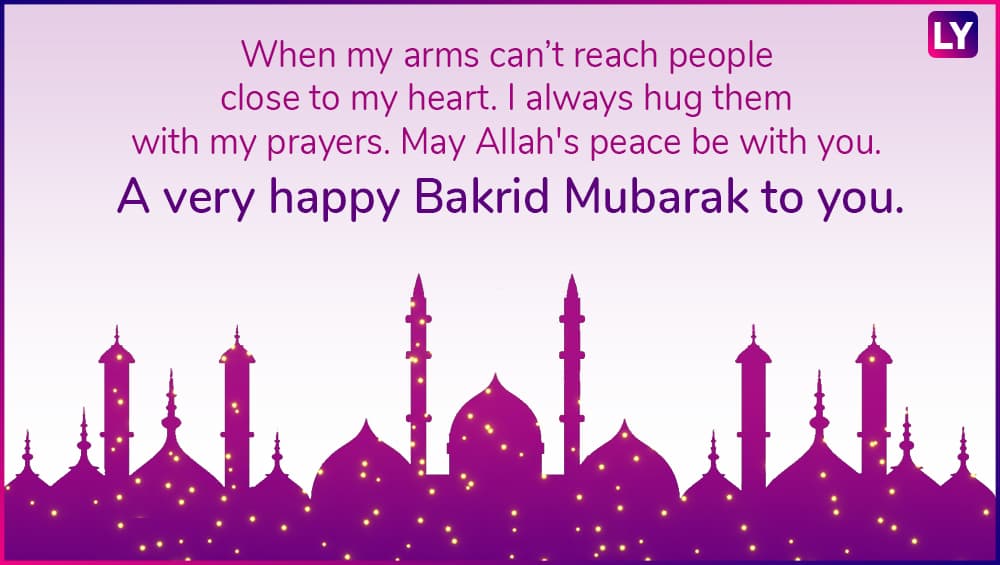 Message Reads: When my arms can't reach people close to my heart. I always hug them with my prayers. May Allah's peace be with you. A very happy Bakrid Mubarak to you.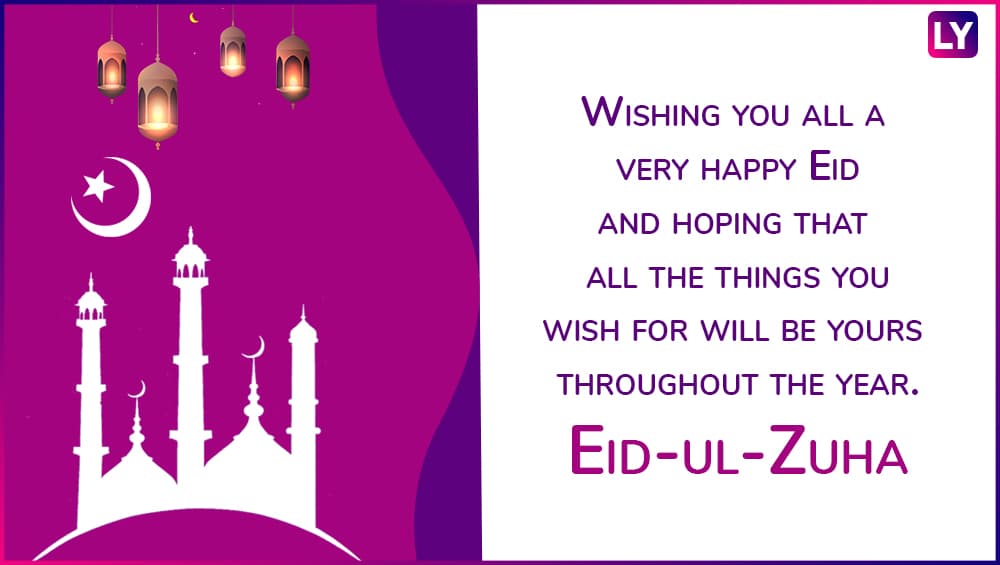 Message Reads: Wishing you all a very happy Eid and hoping that all the things you wish for will be yours throughout the year. Eid UL Zuha!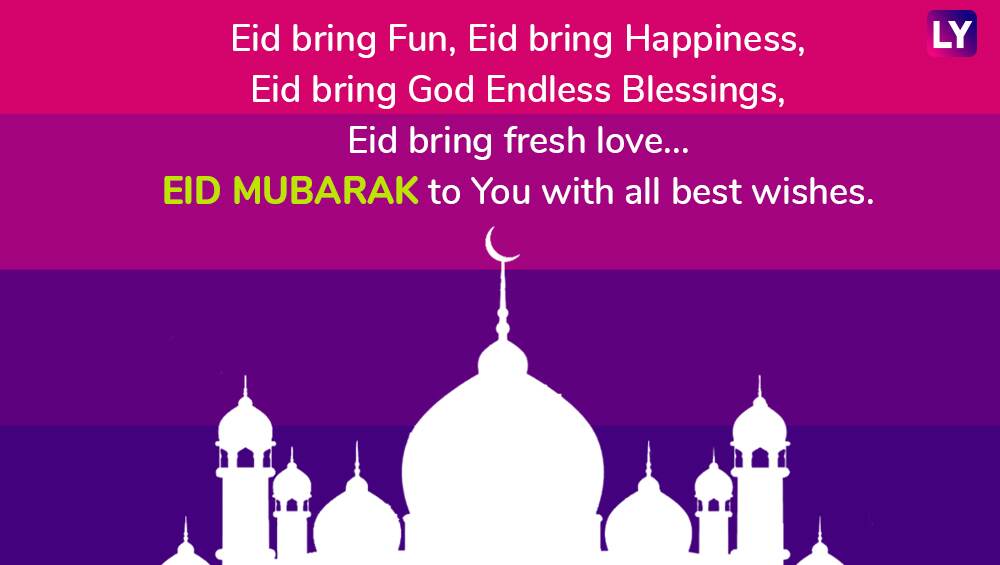 Message Reads: Eid bring Fun, Eid bring Happiness, Eid bring God Endless Blessings, Eid brings fresh love, Eid Mubarak!
History of Eid-al-Adha: As per the holy book of Muslims, Prophet Ibrahim was asked to sacrifice his dearest one which was his son, Ismail. The prophet without questioning God's order decided to sacrifice his 13-year-old son. But moved by his dedication, moment before the sacrifice, in a divine intervention he is asked to stop the killing of his son. The Prophet then spots a goat in the bushes nearby which he sacrifices.
Bakrid is celebrated up to three days and Muslims sacrifice a male goat on the last day observing the God's compassion towards Ibrahim. While traditions may vary in different countries, the customs and religious practices on the day remains the same. Muslims visit the mosque and offer prayers for peace, health and prosperity. Many delicacies including sweets and different mutton preparations are made on this day.