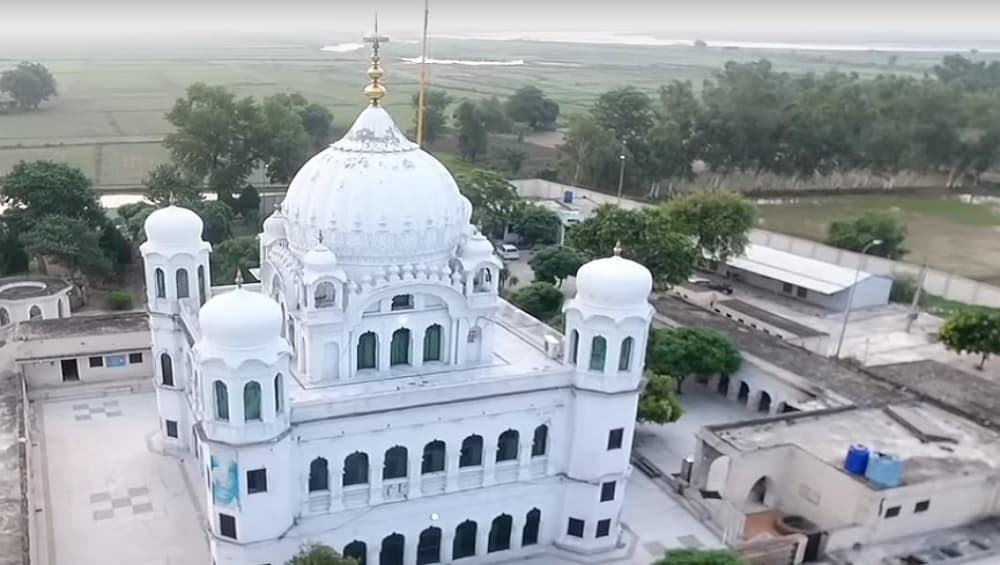 Amritsar, November 12: Sikhs across the world would be celebrating the 550th birth anniversary of Guru Nanak Dev today. On the occasion, also referred to as Parkash Utsav or Gurpurab, Kirtan or the special devotional prayers commemorating the teachings of the first Sikh Guru, is being held at all Gurudwaras across the globe. TheShabad Kirtan is also taking place in Sultanpur Lodhi, the place where Guru Nanak spent some part of his life. The year 2019 marks the 550th birth anniversary of Guru Nanak. The live streaming of the Kirtan could be viewed further below. Guru Nanak Jayanti 2019: 10 Facts To Know About Sikh's First Guru on His 550th Birth Anniversary.
Guru Nanak Dev  ji had one eleder sister Bebe Nanaki. She was five years elder to him. Bebe Nanaki was married to Jai Ram of Sultanpur Lodhi which is now part of Punjab's Kapurthala district. In Sultanpur Lodhi, Gurudwara Shri Ber Sahib is built by the side of an old ber (jujube or Ziziphus Mauritiana ) tree. It is believed to be the one under which Guru Nanak sat in meditation. Guru Nanak Dev 550th Birth Anniversary: Shabad Kirtans And Prayers to Offer on Gurpurab.
Watch Live Streaming of Kirtan at Kartarpur Sahib Gurudwara
Guru Nanak spread the message of unity of all humanity, including love and respect for each other. Guru Nanak Jayanti is celebrated with great enthusiasm and fervour across the globe. A day before the Gurpurab, a religious procession, known as Nagarkiratn is taken out in various cities. Guru Nanak Dev believed that there is only one god.
Days before the 550th birth anniversary of the first Sikh guru, the Kartarpur Corridor was inaugurated on Saturday, November 9. Last year, Pakistan Prime Minister Imran Khan announced that his government would be completing the route construction in a record-time to allow devotees from India to visit the Gurdwara Darbar Sahib by the 550th birth anniversary of Guru Nanak Dev.
The shrine, via the road route, was inaccessible for Indian pilgrims for the last 72 years as the town fall into the Pakistan province of Punjab. After repeated talks and discussion, Islamabad finally decided to take up the project after Imran Khan was elected to power last year. At the inauguration ceremony, Khan expressed hope that the Kartarpur corridor would improve the relations between India and Pakistan, and would eventually pave the way for open borders across the Indian subcontinent.