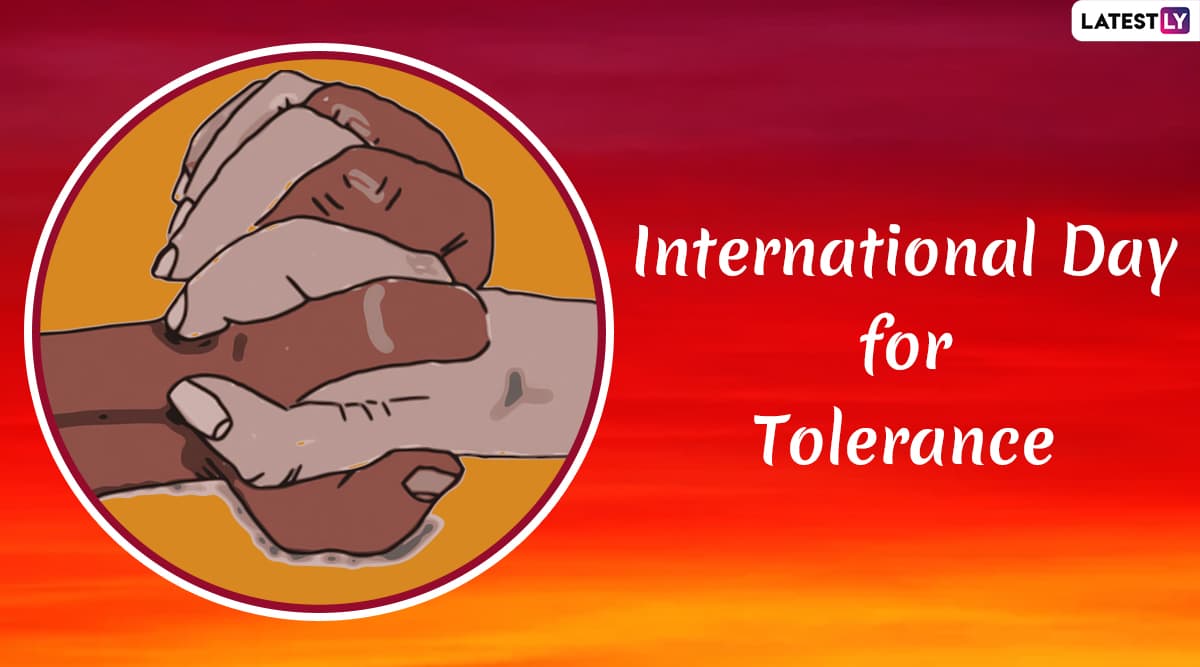 In the world of rising intolerance, one of the most important things that the people currently need is 'to learn to how be tolerant'. Under these times of violence and intolerance, here comes a day, i.e. "International Day for Tolerance", which is observed across the world. It is an international observance day which is declared by the UNESCO. It is all about how people from different walks of life foster a stronger sense of cooperation and brotherhood amongst themselves and live in peace. International Day for Tolerance 2019 Quotes: Powerful Sayings by Influential Figures to Build Stronger and United World. 
The objective of the 'International Day of Tolerance' is to promote peace and create public awareness about intolerance and the harmful consequences it bears on society as a whole. The United Nations sees to it that it helps develop a mutual understanding amongst people of different cultures and values.
The 'International Day of Intolerance' sees festivals, workshops, and seminars being conducted around the world by several organisations, including the UN. People are shown about different religions, and are also taught about various cultures, where they can co-exist peacefully with harmony.
So when is the International Day for Tolerance 2019?
The International Day of Intolerance is an event which is observed every year on November 16. The first such observance took way back in 1995, when the United Nations invited its members to observe the 'International Day of Tolerance'.
What is the significance of International Day for Tolerance?
There are wars, riots, communal clashes, mob lynching among other violent activities that happen around the clock in some part of the world at a given point in time. Such violence (apart from other reasons) stem from hatred, disrespect of other religions, and disregard of human life.
In order to educate people about different religions, teach them about various cultures, and make them aware of peace and harmony while co-existing, the International Day for Tolerance is observed.
In 1995, in order to mark the 125th birth anniversary of Mahatma Gandhi, the UNESCO also created a prize, i.e. The UNESCO-Madanjeet Singh Prize for the Promotion of Tolerance and Non-Violence. It is given to those individuals who have contributed significantly in the field of science, art, culture or communication which intended to promote a spirit of tolerance and non-violence.
How can Intolerance be countered?
The United Nations has listed down five very important steps, for if/when followed they can curb violence and promote tolerance among people, i.e. peace and harmony. The 5 steps to promote counter intolerance and promote tolerance are:
Fighting intolerance requires law

Fighting intolerance requires education

Fighting intolerance requires access to information

Fighting intolerance requires local solutions

Fighting intolerance requires individual awareness
The International Day for Tolerance is all about respecting and appreciating the rich and varied culture and heritage of people, from whichever part of the world they are. The observance of International Day for Tolerance also makes sure of the point that people's freedom of expression and basic human rights are well-protected too. As the world celebrates the day today, i.e. November 16, we at LatestLY wish you all a very 'Happy International Day for Tolerance 2019!"