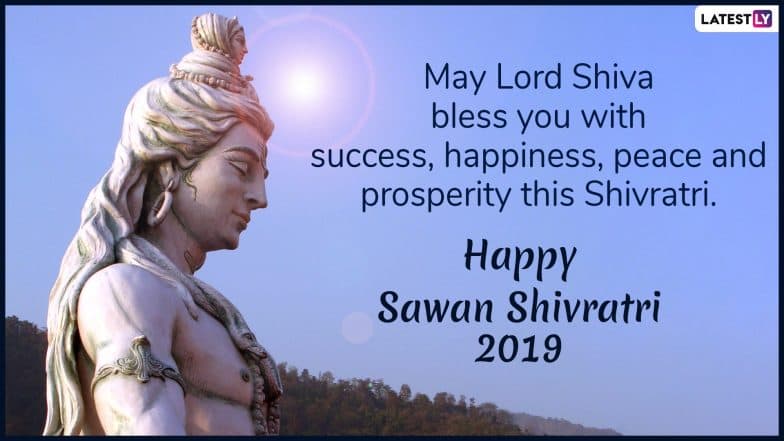 The auspicious time in the Hindu calendar, Sawan month is ongoing and it observes many significant festivals dedicated to Lord Shiva. Sawan 2019 month, which began on July 17, will continue till August 15. Out of many events in this holy month, Sawan Shivratri is celebrated with much fervour by the Shiva bhakts across India. Sawan Shivratri, also known as Masa Shivaratri falls on July 30, 2019, and it means devotions, prayers and fasting to please Lord Shiv. Apart from all the traditions, devotees share holy Sawan Shivratri messages and greetings. On the day of this event, Sawan Shivratri Messages, Sawan Shivaratri Wishes and many more related search can be seen trending online. On the auspicious occasion, here we have combined devotional Sawan Shivratri 2019 messages, Sawan Shivaratri Facebook Greetings, Shivratri 2019 quotes, Lord Shiva WhatsApp stickers and GIF images to celebrate the Hindu festival. Sawan Shivratri 2019 Date: Know Significance, Puja Vidhi and Muhurat of This Auspicious Day in Month of Shravan. 
Sawan Shivaratri is more popular in the northern parts of India, such as Uttarakhand, Rajasthan, Uttar Pradesh, Madhya Pradesh, Punjab, Himachal Pradesh and Bihar. Again, people in Andhra Pradesh, Goa, Maharashtra, Karnataka, Gujarat and Tamil Nadu follow Amavasyant Lunar Calendar and Sawan Shivratri resembles Ashadha Shivratri. Sharing devotional Shivratri 2019 greetings and wishes will add more fervour to the Hindu festivity. Check out the Sawan Shivratri messages, greetings, wishes, WhatsApp stickers, GIF images and quotes to mark the union of Shakti and Lord Shiva—the two great forces in the universe. Sawan 2019 Calendar and Dates: Shravan Month Schedule & Solah Somvar Vrat Puja Vidhi to Please Lord Shiva.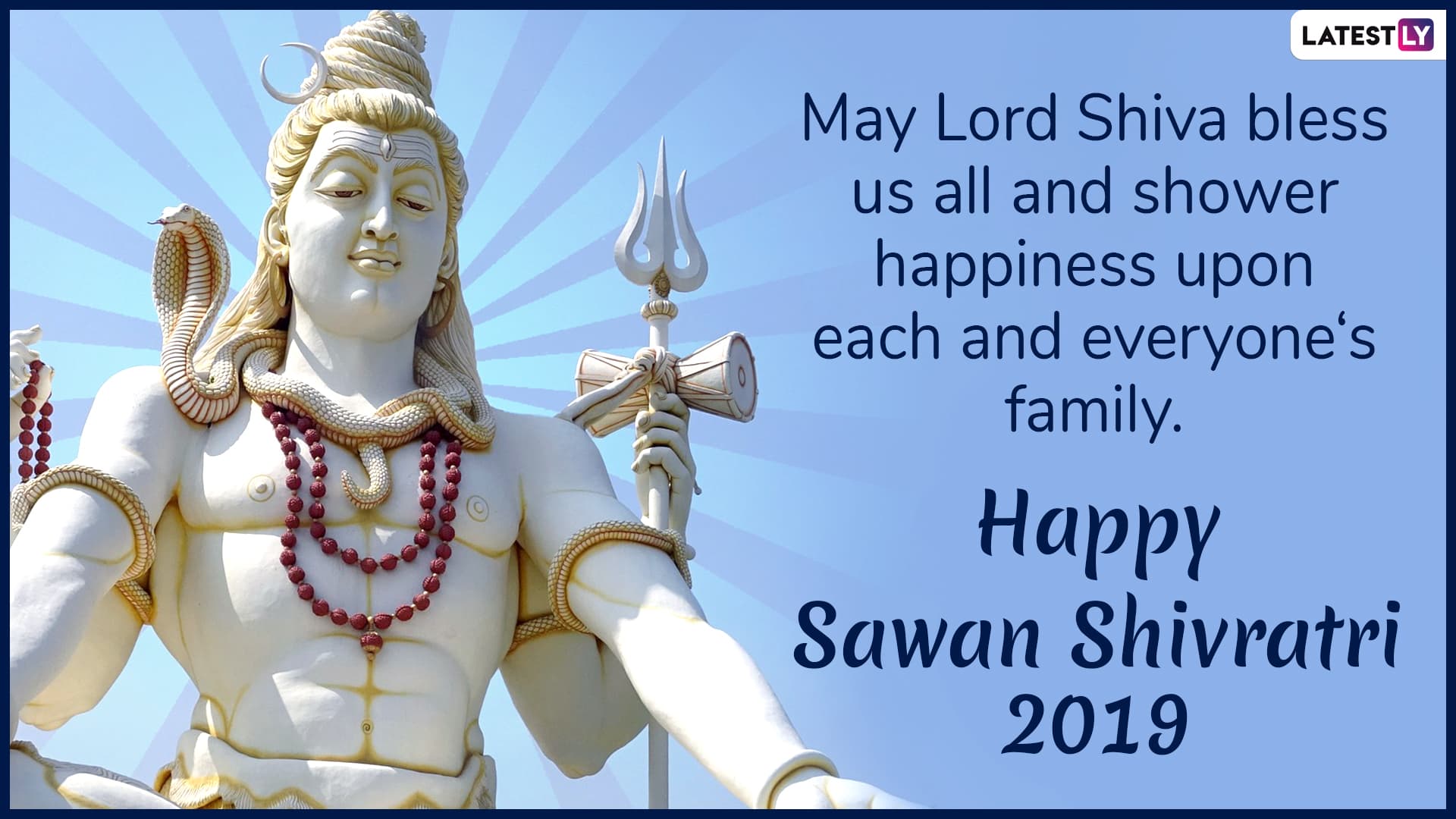 WhatsApp Message Reads: May Lord Shiva bless us all and shower happiness upon each and everyone's family.
WhatsApp Message Reads: Shivratri blessings to you and your family. May the almighty Lord Shiva bless you all with things good.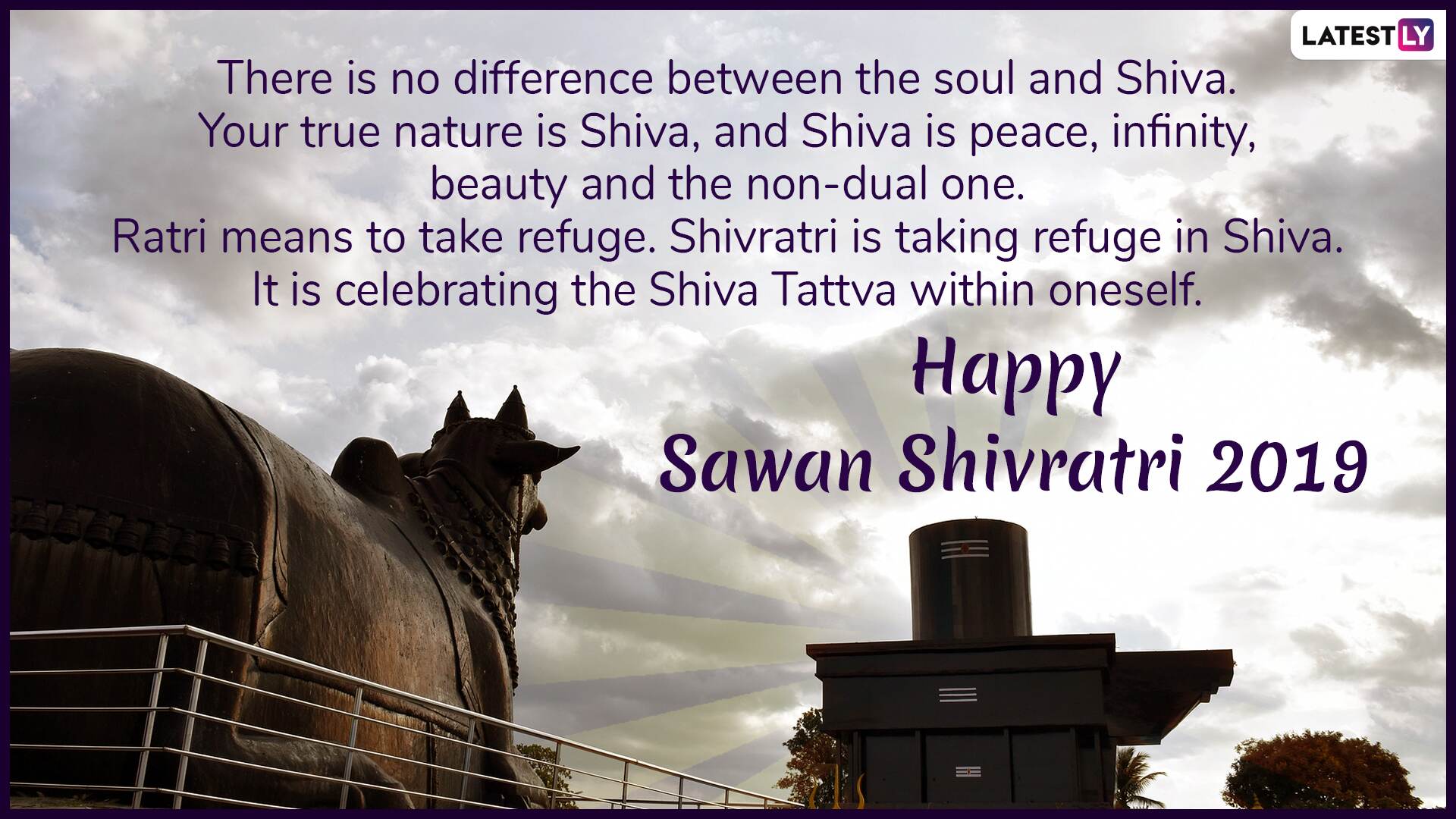 WhatsApp Message Reads: There is no difference between the soul and the Shiva. Your true nature is Shiva, and Shiva is peace, infinity, beauty and the non-dual one. Ratri means to take refuge. Shivratri is taking refuge in Shiva. It is celebrating the Shiva Tattva within oneself.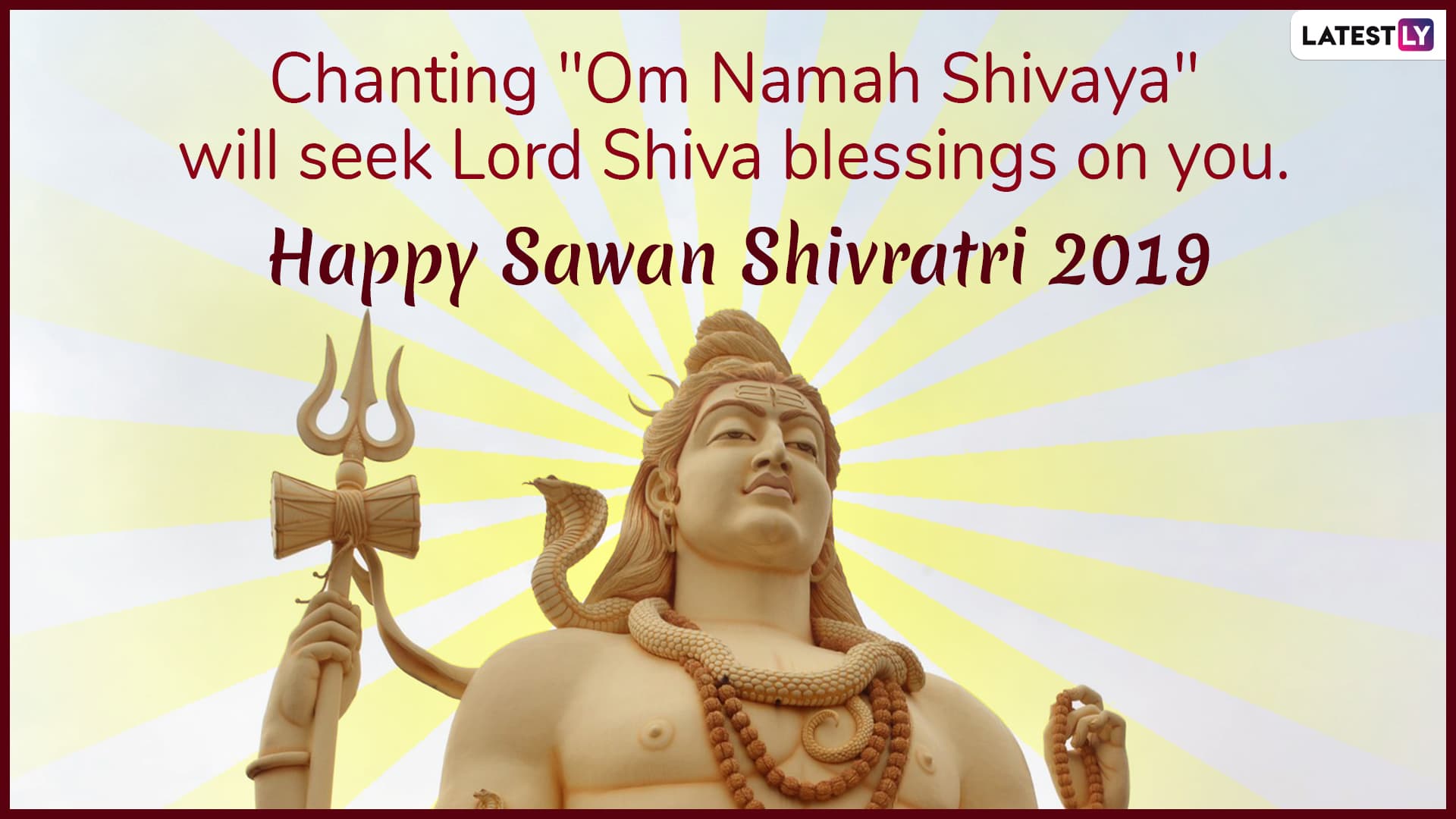 WhatsApp Message Reads: Chanting "Om Namah Shivaya" will seek Lord Shiva blessings on you. Happy Sawan Shivratri 2019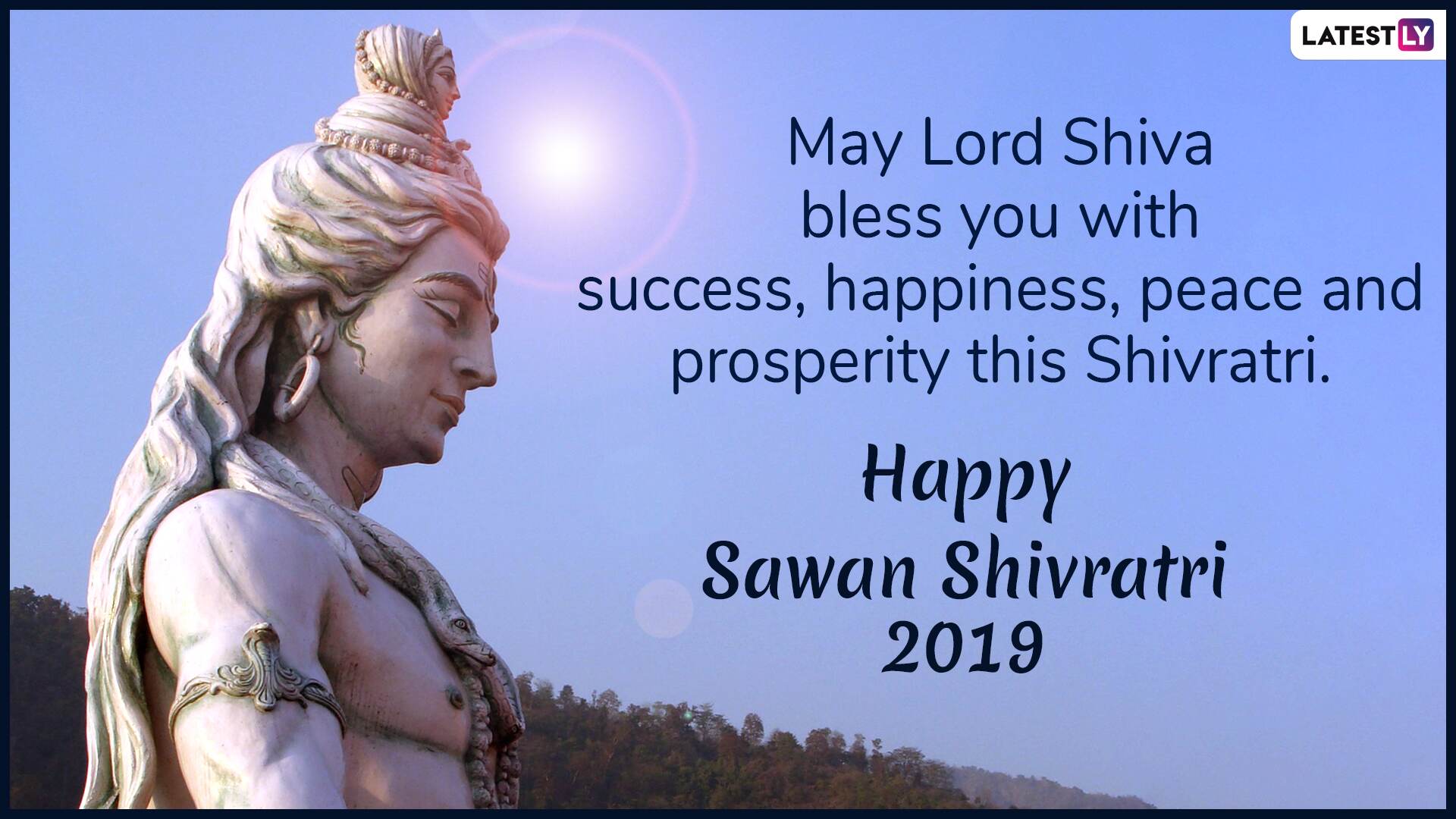 WhatsApp Message Reads: May Lord Shiva bless you with success, happiness, peace and prosperity this Shivratri.
Sawan Shivratri 2019 GIF Image
Download Sawan Shivratri 2019 WhatsApp Stickers
WhatsApp stickers have made it easy to send greetings and wishes with just one click. Like all other festivals, WhatsApp also has an amazing collection of Shivratri 2019 stickers. You can download Sawan Shivratri WhatsApp sticker packs and then send in your greetings through the app.
On the day of Sawan Shivratri, famous Shiv temples organise puja and hawans for the Shiv bhakts. Devotees visit the nearby temples, perform the rituals and pour Gangajal Abhishekam on the Shiv ling. While obeying the Shivratri 2019 traditions, share the above devotional messages to all the Shiv bhakts you know.