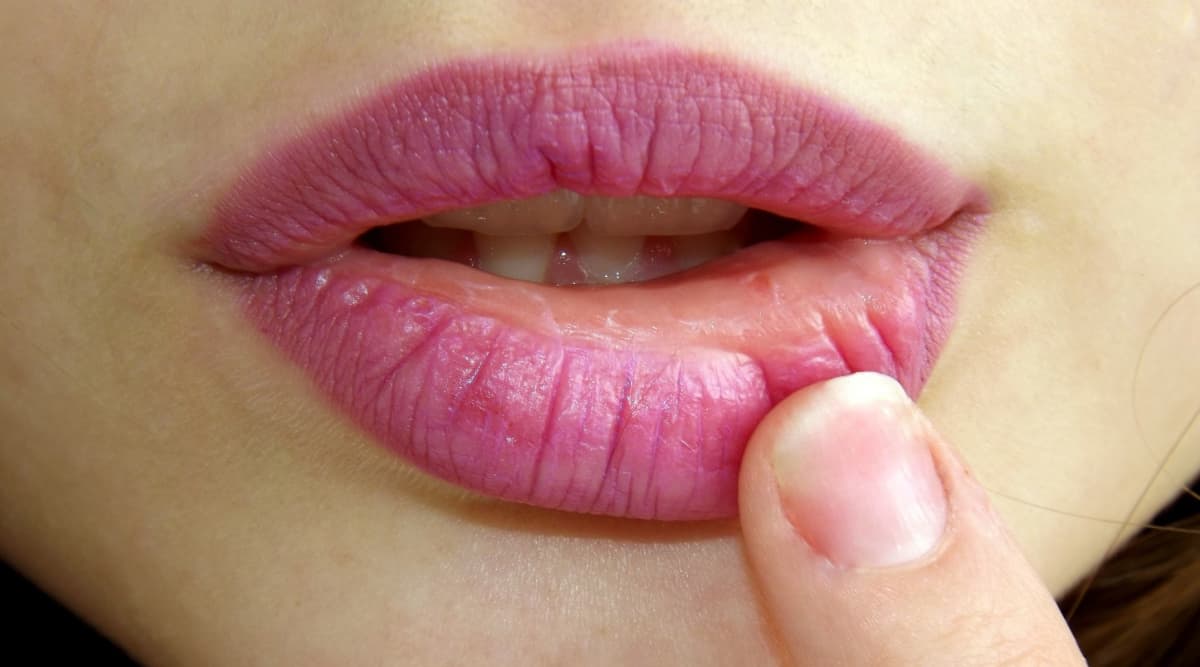 With the joys of the holiday season, winter also comes along with a specific set of skin issues. Rudolf nose, anyone? During those frigid months which seem to last forever, your precious skin suffers everything from dryness, flakiness and dullness. The great news is that there are simple things you can do to avoid or at least improve upon your cold weather beauty woes. To help you out, we got you tips to deal with the common and annoying winter skin concerns.
1. Eyebrow Dandruff
You might be religiously washing your face at night but if you are missing your brows, you are stacking up dead cells which cause all the flakes. And if it's winter, you will be hating your flaky eyebrows all the more. Use a gentle face wash targeting your brows to slough the dead skin cells. Also, ensure that you skip eyebrow makeup until the flakes are gone. Winter Skincare Tips: Quick Remedies to Nourish Your Skin This Chilly Season. 
2. Chapped Nose
All the wads of tissues with nose blowing along with the dry air assault from outdoor cold and indoor heat can make your nose really dry and irritated. So make sure that you use a hydrating moisturiser or dab on a cream with ceramides to lock in the moisture in your skin. Winter Skin Care: Tips to Make Dry Skin Moist and Supple. 
3. Dry Hands
It is not uncommon for your hands to feel like a sandpaper in winter. The skin on your hands have fewer oil glands so there is less natural defence against dry, cold air. So always ensure that you apply a glycerine-based hand cream before heading out. Then slip on your gloves to help the ingredients penetrate into your skin. Your cuticles can also tear during the colder months, so applying some almond oil or safflower oil can help.
4. Scaly Legs
Just like your hands, your legs do not have too many oil glands and they tend to get rough really fast. We understand that it is cold, but a steamy hot shower can also be the culprit for your really dry legs. So always take a shower in lukewarm water so that the hot temperature does not drain your skin's moisture barrier. Also, ditch any soap or gel for a formula with hydrators such as shea butter. Loading up on a lot of body butter post shower can help keep your skin moisturised.
5. Oily Skin
Winter can also cleanse away too much of your skin's natural sebum where your glands start overproducing oil to compensate. This is exactly why your face starts getting oily in winter. Therefore use a gentle, hydrating formula to maintain the pH balance of your skin rather than simply removing oil from the surface. Winter Beauty Tips: How To Care For Your Hair and Skin In The Cold Months. 
6. Cracked Lips
And when it is winter, you simply can't do away with the painful, chapped lips. But the first rule to prevent chapping is to stop licking your lips. Also, a little exfoliation can go a long way in helping you get rid of dry, flaky lips. You can simply mix sugar granules and a moisturising oil to slough away dry skin and replenish the moisture.
If you are looking for that one winter essential, it has to be aloe vera. Applying aloe vera gel can be an excellent way to prevent irritation, heal cold sores and combat dry skin.