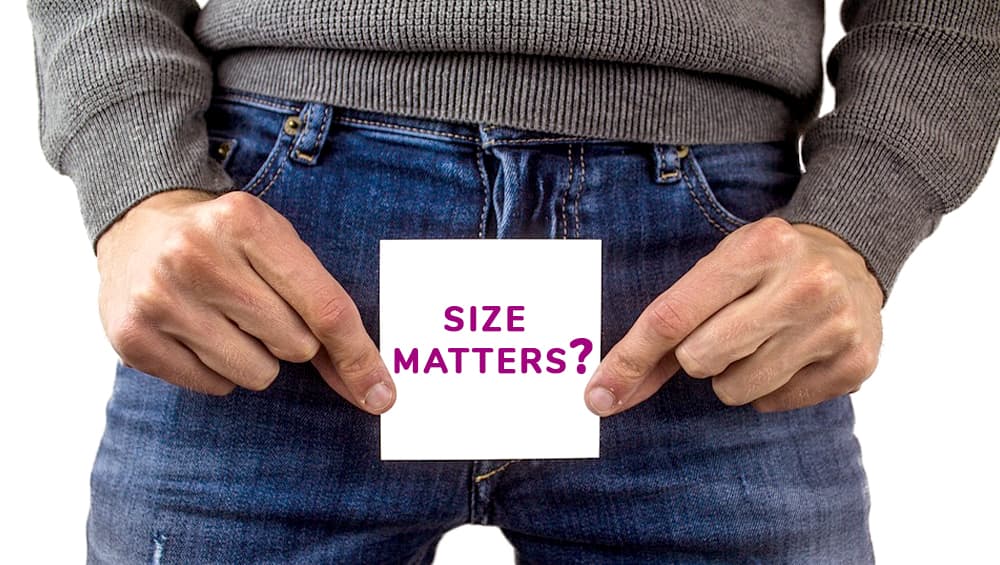 Q: I am a man who is 29 years of age. I love watching porn and have always envied men in XXX films with big penises. Truth be told, I am not very well endowed. I have a penis that is 3.5 inches long while flaccid and barely five inches when erect. I doubt women would like it. My friends brag about having eight and nine-inch penises, making me feel very inadequate about my size. Recently, I came across an ad for a penis pump online at one of the porn sites. It works by pulling the penis, which it claims will make it longer and bigger. Before I buy the pump (which costs Rs 9,000) I want to make sure that it's not a gimmick and that it works. Will I be able to get a bigger, longer penis manually?
Ans: Short answer to your question is a resounding NO. And here's the long answer: There is no way you can increase your penis size by using a penis pump. But that doesn't stop online marketers from selling these products to unsuspecting men who are insecure about their penis size. Jelqing: The Non-Invasive Way to Make Your Penis Longer; Is it Really Safe or Effective?
These penis pumps operate on a method known as penis stretching, a technique which is not validated by science. To manually increase the size of the penis, men tug at the organ for 10 seconds and release it. Doing it for two minutes every day is said to make the penis grow longer. It is said to have a modest impact on the length of the organ.
There are many devices – vacuum pumps, penoscrotal rings, penile extenders, etc., -- that operate on the same mechanism. But there is no evidence to support it can make the penis grow larger. Penis Girth: How Thick Should Your Member Be to Give Your Woman an Orgasm?
Although the mechanism is relatively low risk, there are some drawbacks to the technique. If you stretch your penis incorrectly, you may end up with broken blood vessels, itching, irritation or even bruising.
Coming back to the crux of the matter, penis size is a controversial subject. Many women attest to the fact that a larger penis doesn't necessarily help satisfy them in bed. If your penis is 3.5 inches when flaccid and around five inches when erect, you fall under the average bracket. In short, you don't need a penis pump. And more importantly, you don't have to feel insecure about men in porn.
(This Article Is Only for Informative Purpose and Shouldn't Be Substituted for Professional Advice. Moreover, laws regarding the above-mentioned subject may differ according to region.)