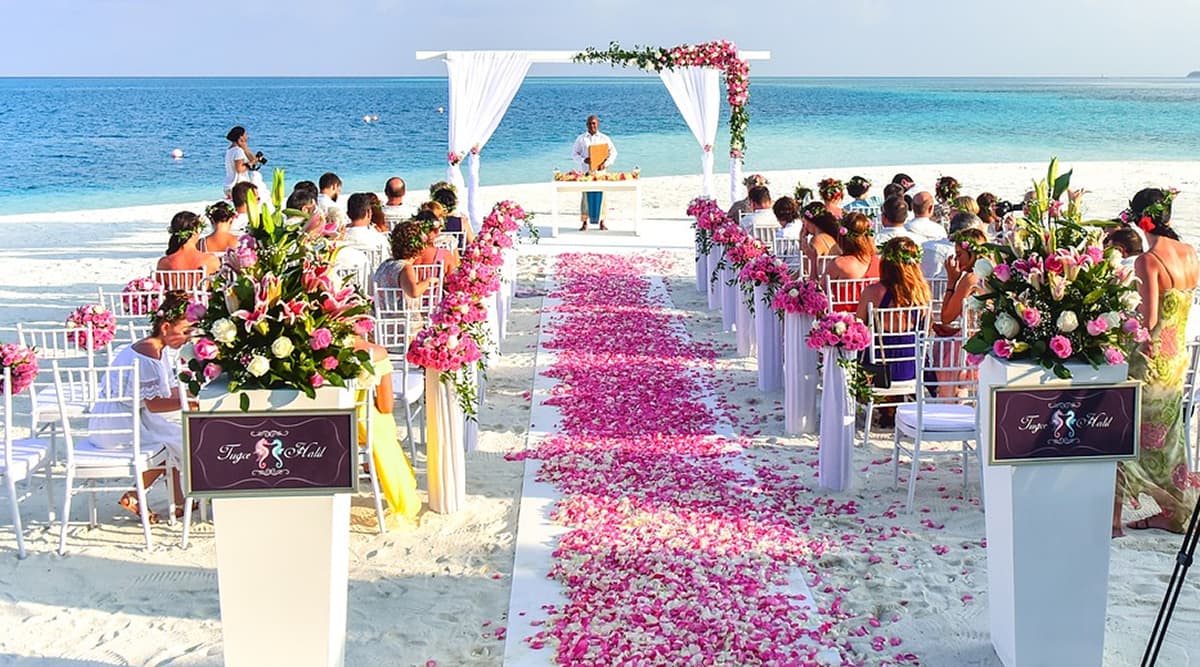 It is the season of happiness and new beginnings and no we are not referring to the oncoming new year, but the season of weddings. The wedding season has begun in India and we are sure most of you would be attending the big fat functions that come with it. One of the growing trends is to have a destination wedding and well, who doesn't love that idea? It is just another chance to break the routine and move out of your city or state. But when you are out to attend a wedding, there is certain etiquette that you should follow. These are unsaid rules and behaviour which one is expected to showcase while you are at a wedding. So in this week's travel tip, we give you basic etiquette to follow and have great fun while you attend a destination wedding. Travel Tip of the Week: Travelling for a Destination Wedding? Here's What You Shouldn't Miss on Packing.
Most people when they decide to have for a destination wedding, they take care of the stay of the attendants. So in most cases, your hotel reservations and food would be taken care of. But for that it is very important on your part to inform the family, the exact number of people who would be attending, in case of any elderly guests, what care needs to be taken, how many kids etc. It also makes it easier for the family to make arrangements.

Before you head out, research your bit about the place you are going to. Look about the weather conditions, the places to see and what more you can do if at all you have free time.

Convey to the hosts if you would be present for all the functions or just the main wedding day. Try not to make last-minute cancellations or additions to the list.

A destination wedding is a well-planned out affair, which does have some time off for the guests to see and explore around the place. In that case, if there are any organised trips by the host family, make sure you join them.

Even if you go out exploring on your own, ensure that you are back in time for the main functions. It is a wedding for which you are visiting and make sure you are present at the important moments with the family. You can always stay back and explore your bit.

Being far from your own city would mean some definite changes to your routine. The food would be different, there would be a stipulated time for breakfast, lunch and snacks. The weather may not be the same as back home, so be prepared. 15 Simple Hacks To Make Sure You Travel Like a Pro!

While everyone wants to enjoy like crazy in all the wedding functions, do not go overboard with it. We specifically mean about drinking alcohol in parties, dancing your heart out and getting emotional. Remember it is a happy occasion and do not let any of your actions steal the limelight.

One of the most important factors is when it coming to clicking pictures, do not intervene in the photographs that are already being clicked. There are likely to be professionals around doing their job and your selfie or coming in their frame can affect the picture and the mood. So stay calm when it comes to clicking pictures, respect the thoughts of the bride and groom too.

Also, do not overindulge in clicking pictures so much that you miss out on the fun that's taking place right there.
At the end of the day/days, remember it is quite a privilege to be attending a destination wedding and do not let anything ruin it for you or even the hosts. Have great fun and come back with memories of both exploring the location and the wedding functions.