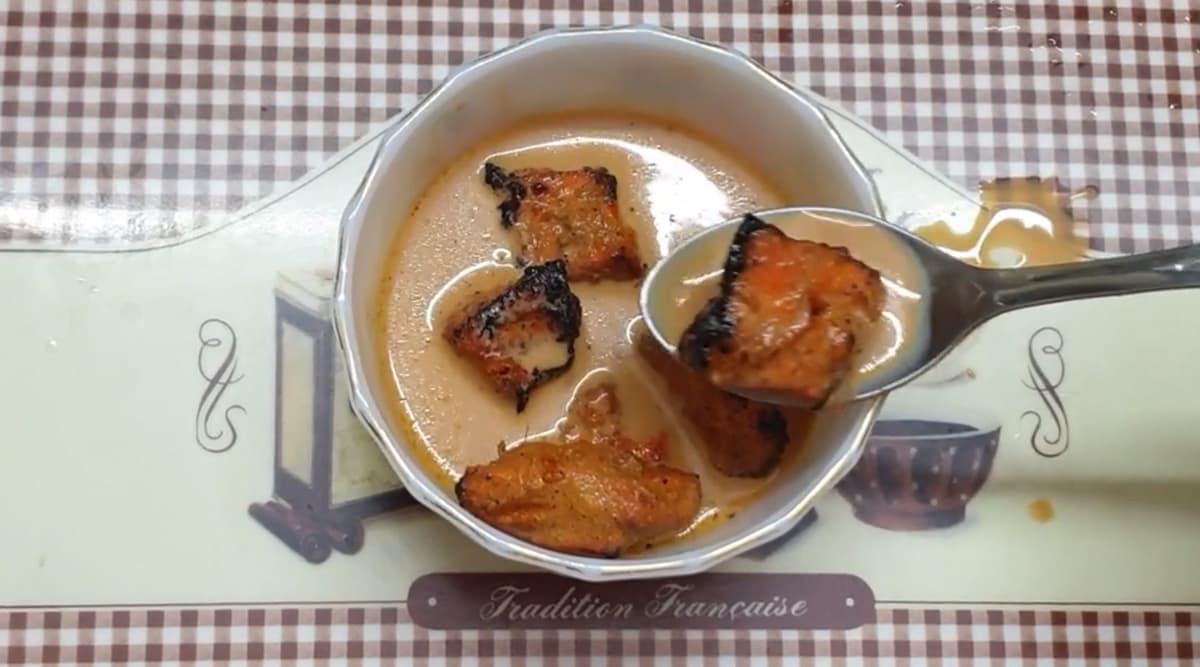 We have ushered in 2020 and expect better things to happen but looks like the trend to try out the bizarre food combinations is here to stay. We saw several examples when people on the internet paired two very unlikely foods together. Just a few days ago, someone tried dipping breakfast item idli into chai and the picture had made its way on social media. And looks like, there is no stopping this one, because the same woman has now tried chicken tikka in tea! Why, you wonder? Well, that is exactly what the internet is also asking.
A Reddit user u/pocoschick had posted a picture of eating idli by dipping it in chai and someone even suggested to try chicken tikka with tea. But while we are sure that must've been a sarcastic comment, the user decided to try it out. The woman posted the video on the site and it looks unappetizing. People are not impressed and some of them have left angry comments. Gulab Jamun Pav? Picture of Yet Another Weird Food Combination Will Kill Your Hunger!
Watch Video of Chicken Tikka Dipped in Tea:
Hey, Guys! When I posted the tea & idli video, u/wromit suggested that I should try "tandoori leg" with tea. I couldn't find a leg piece, but I found what they call "Tikka." At first, I wasn't too sure about it, but after I tried it, I'm really digging the flavor. The after-taste was decent. from r/india
Eww! We cannot even imagine the taste of it together. The video was posted on January 1, so someone has even blamed the person for ruining their New Year 2020 like this.
Check Some Comments on This Post:
When someone commented why would she try it out, the woman replied, "I was fed this idea by one of you. I'm not the enemy here." Some others tried to encourage to try more such weird food combinations like jalebi with sambhar. We hope, we don't get to see any more of this though!