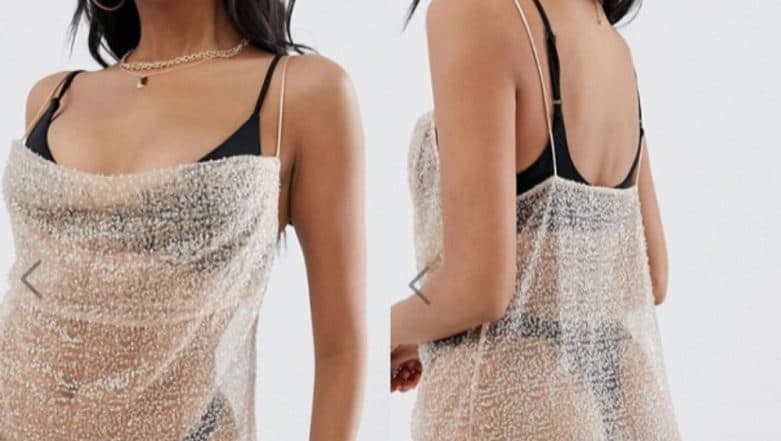 British online fashion and cosmetic retailer, ASOS is being trolled for selling dresses made of 'bubble wraps'. While naked dress and see-through clothing are popular among celebrities, social media users were baffled to see the online shopping website selling dressed that looked made out of bubble wraps. ASOS describes the dress as 'Jaded London all over sequin mesh beach dress in multi'.
And social media users were in no mood to believe that a 'bubble wrap' dress with noodle straps actually costs £68 (approx Rs 6,180). Some termed it 'major shopping fail', while someone suggested that brand 'needs to look at their products'. The website further describes the dress as, "Inspired by global street-style from East London to LA and New York, super-cool streetwear label Jaded London provides your fix of pretty prints and techno fabrics. If Beyonce's done it head-to-toe then you know you're onto a good thing." This Denim Thong That Shows Your Whole Bum Is the Latest in Nearly-Naked Bizarre Denim Fashion (See Pics)
Check out ASOS' bubble wrap dress here: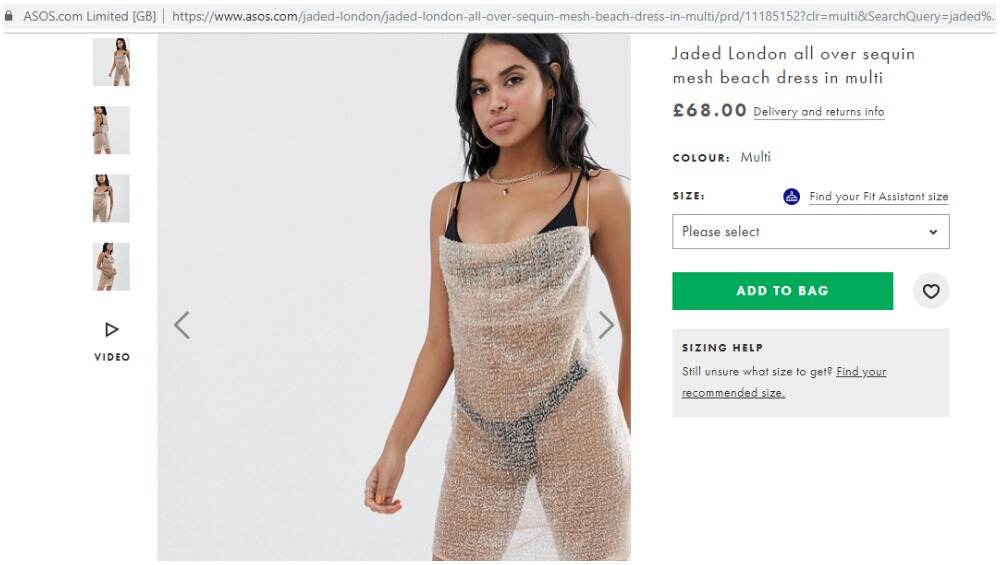 Here is how Twitterati reacted:
68quid for bubble wrap 🤭😂🙈#asos #bubblewrap pic.twitter.com/RjKBktTcbb

— Hannah (@HannahCassap) April 14, 2019
As pictures of the dress began to flood Twitter, a user tweeted saying, "Have to be really body confident to wear that." (Well that's true!)
I'm sure there is a sale at ASOS when you're trying to get rid of a dress made of bubble wrap pic.twitter.com/iVHtTuweu4

— 𝘒𝘢𝘵𝘪𝘦 (@Ktmoodles) April 13, 2019
But on the other side, for those looking for see-through dresses, this could be an option. However, we would suggest you go for better see-through ones than spend on a 'bubble wrap'.
£68 for bubble wrap? Absolute bargain ASOS x pic.twitter.com/zEmRkjAQEB

— Gemma (@gemmamc__) April 12, 2019
What do you think?
You can tell that ASOS's profits are down - they're making clothes out of bubble wrap now.https://t.co/8oxX7X16hQ

— Lucy Shields (@lucyhoulden) April 10, 2019
ASOS is known for irking shoppers and social media users with their fashion choices. They have come under the flak previously too for see-through garments. Last month, the British brand was mercilessly trolled for selling butt-flashing combat trousers. Whereas they entered the good books of social media users when they launched a new range of wheelchair friendly jumpsuit.