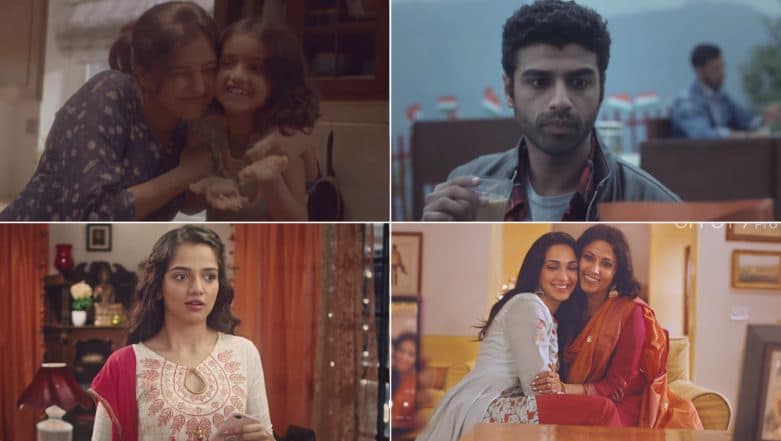 It has been a good year for the Indian advertising industry. The year 2018 saw a slow start, but towards the middle of the year, it picked up on the back of an improved economy post demonetisation, implementation of GST, RERA and the state elections in Meghalaya, Tripura, Nagaland and Karnataka. Dentsu Aegis Network predicted that advertising spends in India will grow by 10.5 percent in 2018, reaching Rs 624 billion. Diwali 2018 Emotional Video Ads: Tanishq, Vivo India, Oppo, Honor, Sabhyata, Cadbury Celebrations & Other Brands Release Heart-Touching TVCs This Festive Season. 
Brands, like the last few years, have continued to increase their spends on the digital medium. From broaching sensitive issues, to highlighting on gender sensitivity, brands like Vicks, Samsung Bixby, Sabhyata, and Oppo have garnered huge eyeballs and stood out from the clutter. E-commerce category has been some aggressive marketing, but they were mainly sale driven during the festive season.
Here is our list of 5 ads that stood out in 2018.
Vicks
Vicks returned with another emotional campaign this year, which highlighted the real story of Nisha, a young girl with a rare genetic disorder called Ichthyosis. The film revolves around her life and the transformative effects of love from her adoptive parents, Aloma and David Lobo.
Samsung Bixby
The video showcases the emotional journey of a mother, who is suffering from Motor Neuron Disease (MND), and how she tries to preserve her voice with the help of Samsung Bixby Voice Assistant. MND patients lose their ability to move and speak, and in this film, the mother preserves her voice, so that her family members don't feel a void even when she has lost her ability to speak. The film has garnered more than 200 million views on YouTube till now. Samsung Bixby Voice Assistant Video Ad Gets 100 Million Views for This Emotional Story of a Mother Suffering From Motor Neuron Disease.
Sabhyata
Clothing line Sabhyata, highlighted the importance of treating your son and daughter equally. This video spoke about not restricting the latter's freedom on the pretext of 'what the society will say'.
Oppo
The love that exists between a girl and her adopted parents have been beautifully portrayed in this film.
Bajaj Avenger
On the occasion of 72nd Independence Day, Bajaj Avengers urged the citizens not to use plastic flags to show their patriotism. The video left the readers with a strong message that 'To care for your country is also a way to respect it'. Bajaj Avengers Urges Citizen to Show Their Love for the Nation by Not Using Plastic Flags this Independence Day.
This list was curated by LatestLY, and is in no particular order. Let us know by writing to us in the comments section below, your favourite brand campaign of 2018.