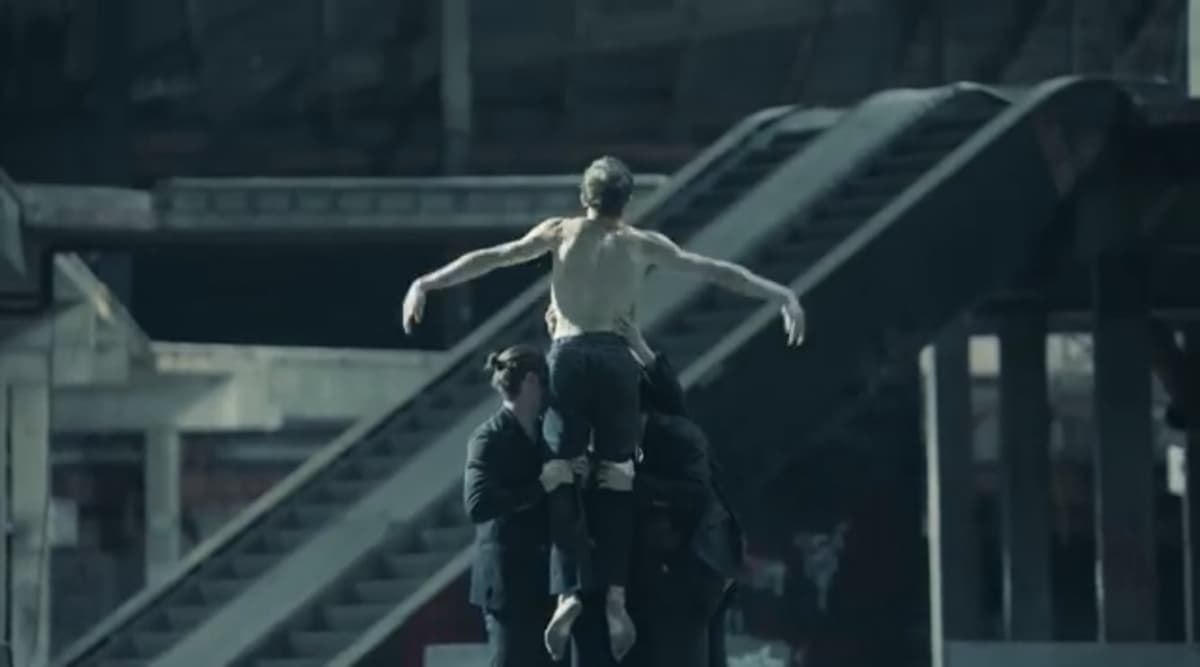 K-pop band BTS has dropped the first single from their new album Map of The Soul called Black Swan. The song release has sent the fanbase - ARMY as they are called, showering with so many praises, that they have ranked on the worldwide trends. After the track was released, #BlackSwan was the top Twitter trend worldwide. The other trends also included #BTSisComing and #BTSingleToday. BTS Announce New Album Titled Map of the Soul: 7 to Release Next Month and Fans of the K-Pop Band Can't Wait for February to Come Soon!
BTS released their first song Black Song after giving a trailer of Map of The Soul titled Interlude: Shadow. The video of the song is a trailer for the comeback of BTS and Army is definitely impressed. The video although does not feature any of the singers, it has contemporary dancers from the MN Dance Company.  The track is said to be inspired by American dancer Martha Graham's quote, "A dancer dies twice — once when they stop dancing, and this first death is the more painful." BTS Create History at Golden Disc Awards 2020 as They Become the First Artist to Win Both Physical Album & Digital Song Daesangs and ARMY Can't Keep Calm!
Here's The Video of Black Swan by BTS
The video has already got over a million likes and fans are posting pictures of their favourite scenes from the video online. The Army has loved it so much that praiseworthy comments are dominating the social media sphere right now.
Check Some of the Tweets on BTS' Black Swan:
Masterpiece
Black Swan is a literal MASTERPIECE and it's only a SIDE track we better strap in fellas this gonna be crazy#BLACKSWANIsHere #BlackSwan #BlackSwanisOut

— lynni⁷ (@pernicious_1013) January 17, 2020
Loving the Choreography
choreography is as breathtaking as the song....

i've never done anything better than staning bts fr#BlackSwan pic.twitter.com/6LB8eZ2n9S

— Eleanor Rigby⁷ 🐝 (@YO0NG0B0NGO) January 17, 2020
Making People Emotional
"a dancer dies twice - once when they stop dancing and this first death is the more painful."

This is about bts and their love for music, and their fear of losing that love.

I think I'm crying...#BlackSwan #BlackSwanOutNow #BTSIsComing pic.twitter.com/wAQBSNc3Sg

— Tae's ◡̈ 아니카⁷ (@yoursincerlytae) January 17, 2020
What a Beat!
The beat on this song though 🔥 @BTS_twt #BlackSwan

— Rafranz ⁷ (@RafranzDavis) January 17, 2020
The entire album Map of the Soul will be released on February 21. It has also become the first song by a Korean group to reach number 1 on the iTunes in UK. They have started on a buzz and it was since right from the morning when fans started tweeting with #BTSisComing.