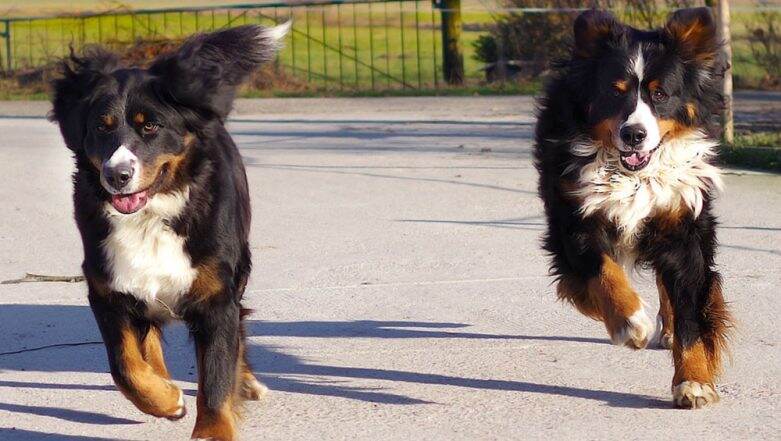 A man in eastern China was held for giving "illegal" names to his dogs. The dog breeder surnamed Ban was summoned by the police on Monday for posting on WeChat that he named his new dogs as 'Chengguan' and 'Xieguan'. The message attracted negative reaction as the names refer to government and civil service workers respectively. The man from eastern Anhui Province was summoned by the police on Monday after he posted the message on social media. Pet Dog Eats £160 Cash and Owners Spend £130 to The Vet to Recover it (View Pic)
While 'Chengguan' is officials employed in urban areas to tackle low-level crime, 'Xieguan' refers to informal community workers like traffic assistants. According to newspaper Beijing News, Ban named the dogs "for fun", but authorities did not seem to have agreed. The Yingzhou Police said that they have launched an investigation into the incident and said that he issued "insulting information… against law enforcement personnel". California Man Risks Life To Saves His Dog Trapped Inside Burning House; Dramatic Fire Rescue Video Goes Viral.
Reportedly, he said that, "in accordance with the relevant provisions of the People's Republic of China Law on Public Security". Officials said that he will have to spend 10 days in an administrative detention centre in the city of Xiangyang.
A police officer surnamed Li told Beijing News the man has been increasingly provocative on his WeChat account. They said his actions had "caused great harm to the nation and the city's urban management, in terms of their feelings". While many said that the man deserved to be detained by saying that he was "looking for trouble", others expressed shock in the incident. Meanwhile, some questioned the conditions under which he was arrested.