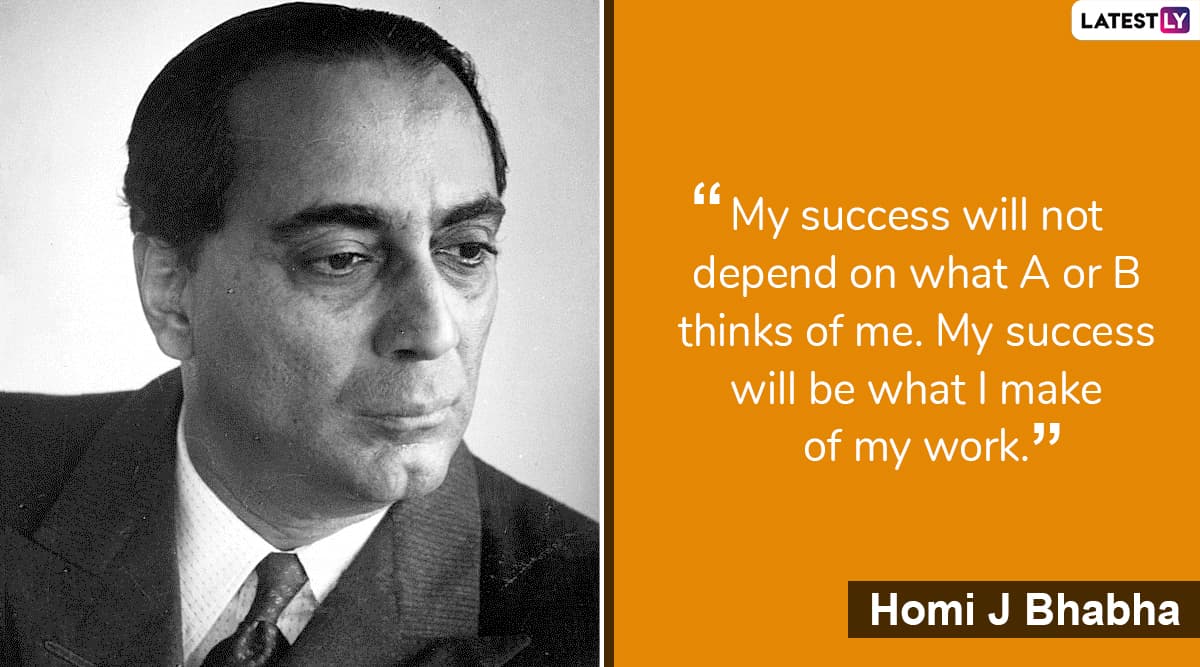 Dr Homi Jehangir Bhabha, the principal architect of India's nuclear energy program was born on October 30, 1909, in Mumbai. Born into a rich aristocratic family he grew to become a nuclear physicist, founding director, and professor of physics at the Tata Institute of Fundamental Research.  For his contribution to the nuclear program in India, he came to be known as the father of India's Nuclear Program. Bhabha was awarded the Adams Prize in 1942 and Padma Bhushan in 1954. He was also nominated for the Nobel Prize for Physics in 1951 and 1953–1956. On Homi Bhabha's 110th birth anniversary, we have compiled some of his famous quotes on science, nuclear energy, life, society and success. Homi Bhabha's quotes throw light on his passion towards work which is quite inspiring. 6 Facts About Vikram Sarabhai, the Father of Indian Space Programme.
Homi Bhabha established the Tata Institute of Fundamental Research (TIFR) in 1945 for carrying out nuclear science research. He conceived the Nuclear Program in India to intensify the effort to use nuclear energy for the benefit of the nation. In 1954, he established the Atomic Energy Established, Trombay (AEET) for multidisciplinary research program essential for nuclear program. After Bhabha's death, AEET was renamed Bhabha Atomic Research Centre (BARC).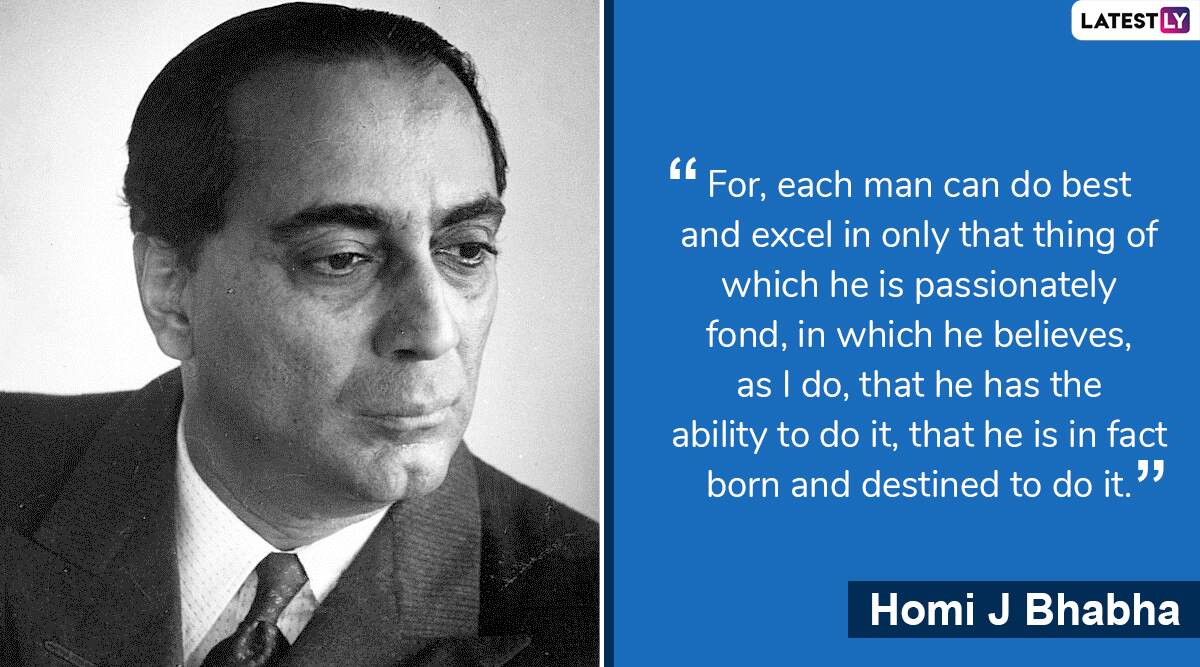 Homi Bhabha Quotes (Photo Credits: File Photo)"For, each man can do best and excel in only that thing of which he is passionately fond, in which he believes, as I do, that he has the ability to do it, that he is in fact born and destined to do it." - Homi J Bhabha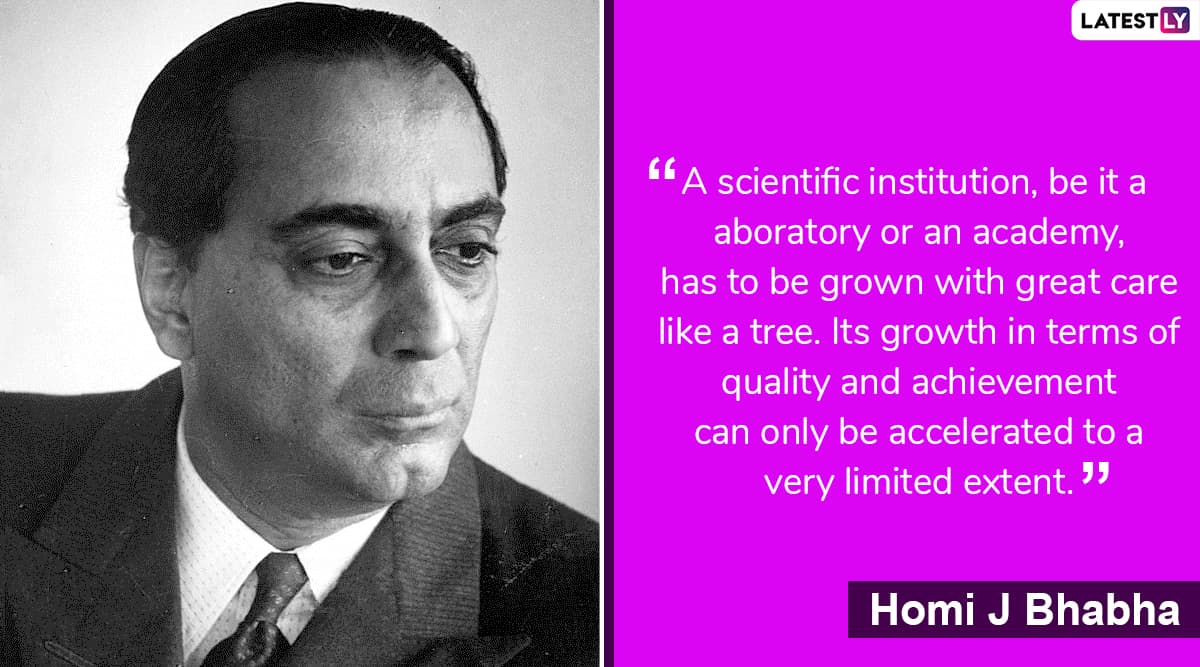 "A scientific institution, be it a laboratory or an academy, has to be grown with great care like a tree. Its growth in terms of quality and achievement can only be accelerated to a very limited extent." - Homi J Bhabha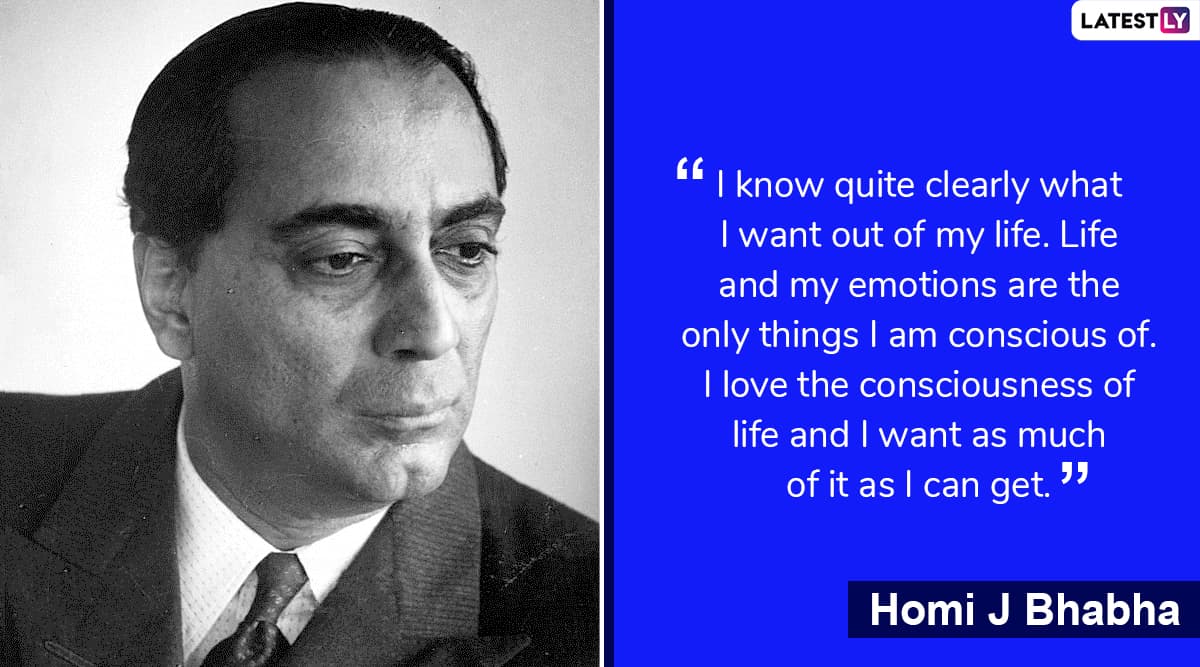 "I know quite clearly what I want out of my life. Life and my emotions are the only things I am conscious of. I love the consciousness of life and I want as much of it as I can get." - Homi J Bhabha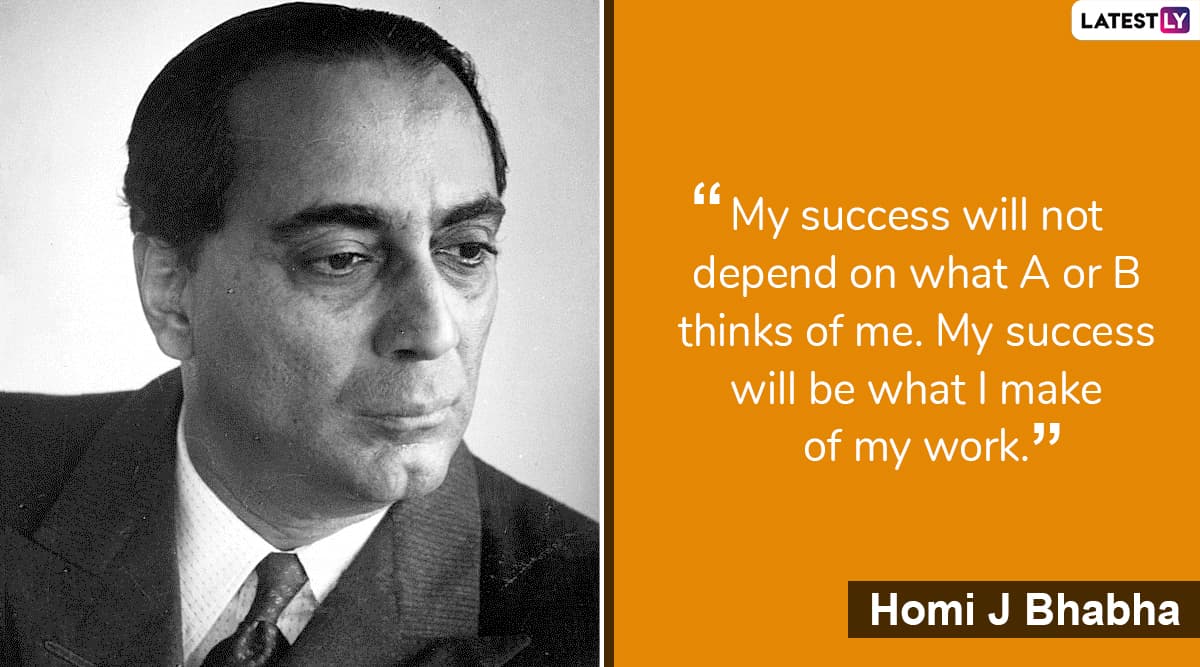 "My success will not depend on what A or B thinks of me. My success will be what I make of my work." - Homi J Bhabha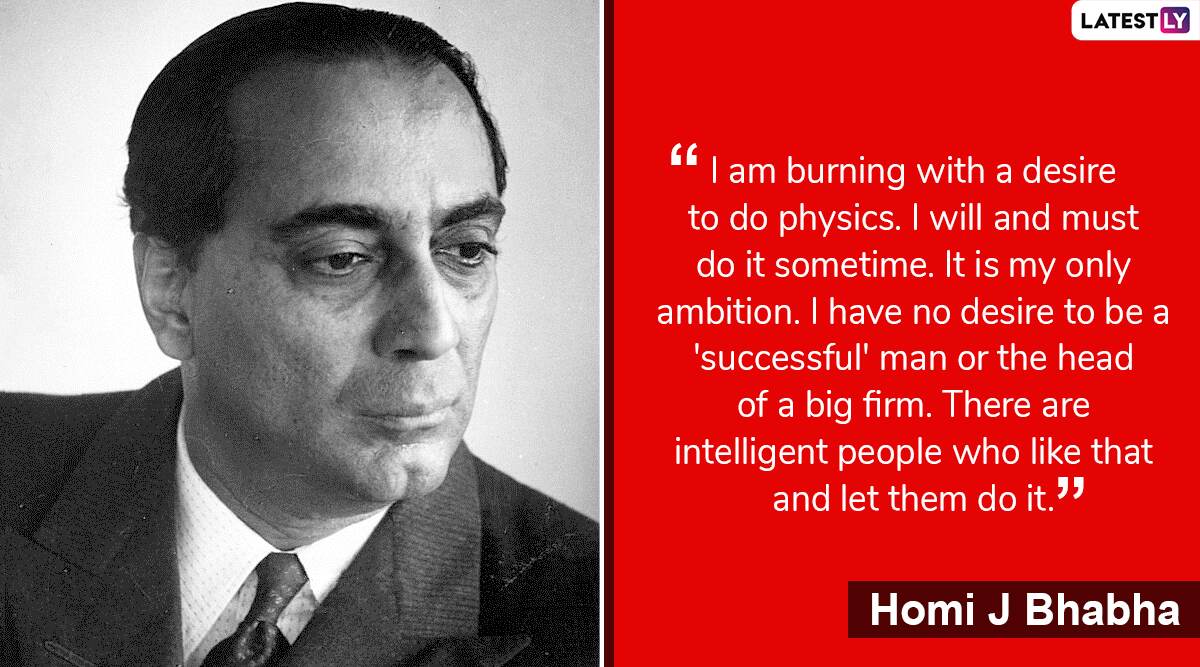 "I am burning with a desire to do physics. I will and must do it sometime. It is my only ambition. I have no desire to be a 'successful' man or the head of a big firm. There are intelligent people who like that and let them do it." - Homi J Bhabha
A painter himself he was quite fascinated by arts and culture. He loved classical music and opera. Homi Bhabha has worked with great physicist like Niels Bohra and played a major role in the development of The Quantum Theory. He is been credited with identifying and naming the Meson Particle which was a mystery at that time. In 1955, Homi Bhabha was elected as the first chairman of the first United Nations Conference on the Peaceful Uses of Atomic Energy.