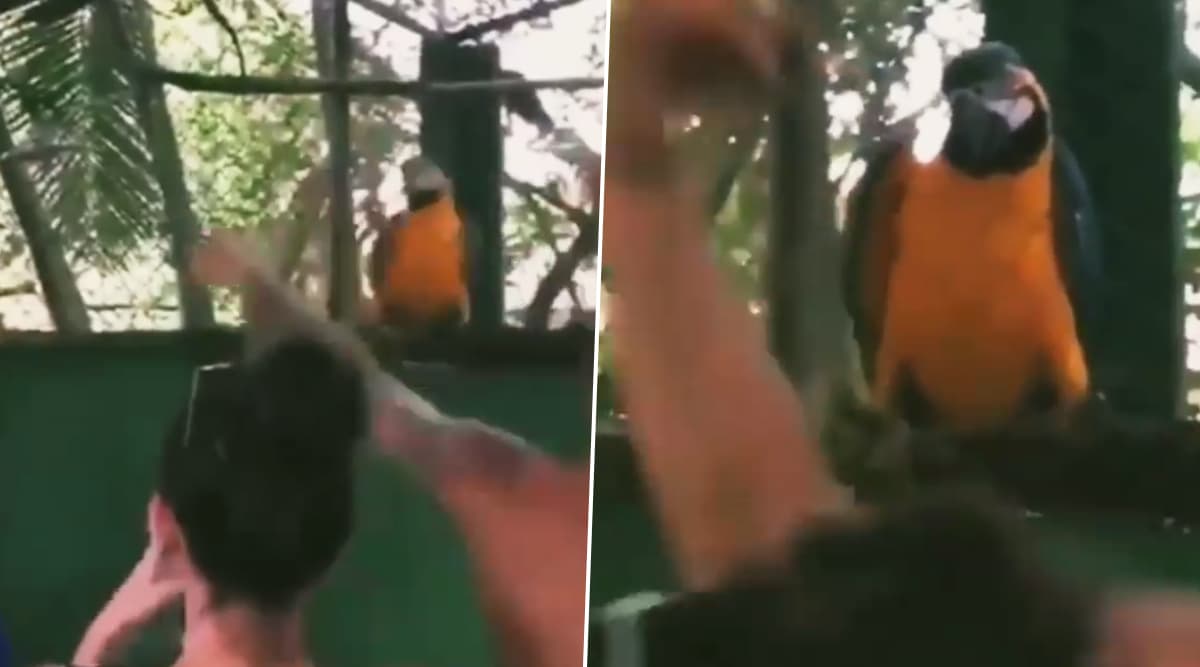 Funny viral animal and bird videos are all we want to make our way through a boring week. Such videos work like magic. At one moment you want to kill people and at the second, BOOM, you become as happy as a fairy. So if you are struggling with the mid-week blues, here's a video of a parrot head-banging to music along with people on the DJ and it is the best thing you will see today. A parrot can be seen dancing seen waiting for the beat to drop while dancing away to glory with other party people. The video is being shared online and has garnered a lot of views and shares. People cannot believe their eyes watching the parrot dance so well to the DJ's tune.
Netizens begin to share the video and in no time it garnered several likes and comments. Not just Facebook the video is viral on Twitter and Instagram as well. You will have to watch the video to believe us. The parrot can win any dance reality show in a jiffy! We cannot help but remember the Lorikeet Parrot who was captured dancing and whistling on Bollywood's popular number, Aankh Marey from Simba, earlier this year. The bird's groovy moves looked extremely cool and some said it even outperformed Ranveer Singh and Sara Ali Khan's moves in the song.
Watch Video:
This reminds us of the time when Snowball the sulphur-crested cockatoo showed the world his sick dance moves a decade ago. He became an instant internet sensation for showing dance steps better than humans. You could see the foot-tapping dancer making his way on to TV talk shows and commercials. The internet sensation has a huge fanbase.