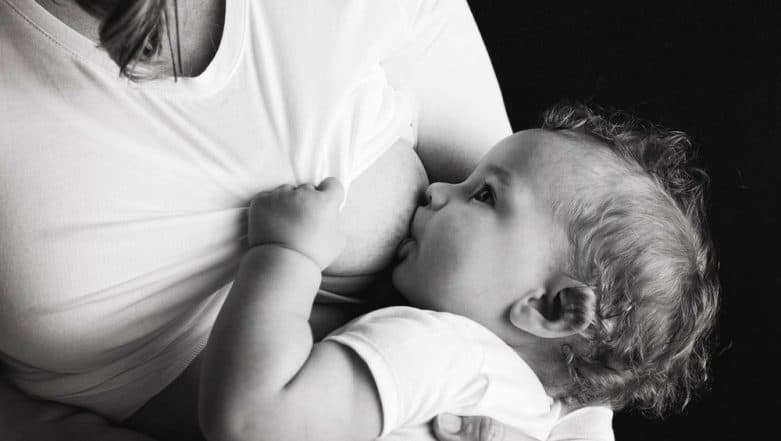 Our society really has a lot to upgrade. By now, we have become a pro to make those huge buildings and malls like our ally nations, but we need to focus more on our mindsets to be called ourselves a fully-fledged country. As the human right activists across are striving hard to make the planet a better place to live in, there exist those minds who proves how challenging it still is. A recent incident is a prominent example of what we are talking about. A mother in Kolkata asked the famous South City Mall to provide essential amenities for babies, like a private space for breastfeeding, but she was in for a sickening response. Public Breastfeeding is Finally Legal in All States of US and Twitterati is Shocked Why it Took So Long!
Breastfeeding in public spaces, as natural it is, not everyone is comfortable feeding her child in front of people who are total strangers. Not to mention, we have those uninvited peeps too. Hence, it is understandable to opt for a private space. But according to the representatives of the city's South City Mall, breastfeeding is a "home chore" and it should be done before you leave your house to shop. 5 Myths About Breastfeeding We Should Stop Believing In. 
Here is South City Mall's disgusting reply.
From calling breastfeeding a "home chore" to claiming people have a right to privacy, but not new mothers, the respond enraged the lady. On her Facebook post she wrote, "Hi friends, As some of you have noticed I have posted about @southcitymall Kolkata not having basic amenities for kids i.e baby room, feeding zone etc. which is there for any shopping mall. They are asking toilets to be used for feeding, etc. Please read the response they have given for our basic request. I am enraged. I am speechless with anger. Please read the screenshot and comment. The insensitivity seeping through is ridiculous. Baby's are not home chores, and yes they need to be fed whenever they want to survive. No woman wants their freaking boobs to hang out in public for display , it's not a fashion choice ..it's the most basic human need. Please share this post. My humble request to all of you. I tweeting the same. A big thank you to Abhilasha , for taking the first step to point out the discrimination and taking this to the south city authorities. Inspired by you,I will continue my crusade. We need more people like you."
She got tremendous support from the users online. And many slammed the popular mall on the social media platform. Kolkata's South Mall has not replied since then. Let us see what their next uncanny response in this matter is.