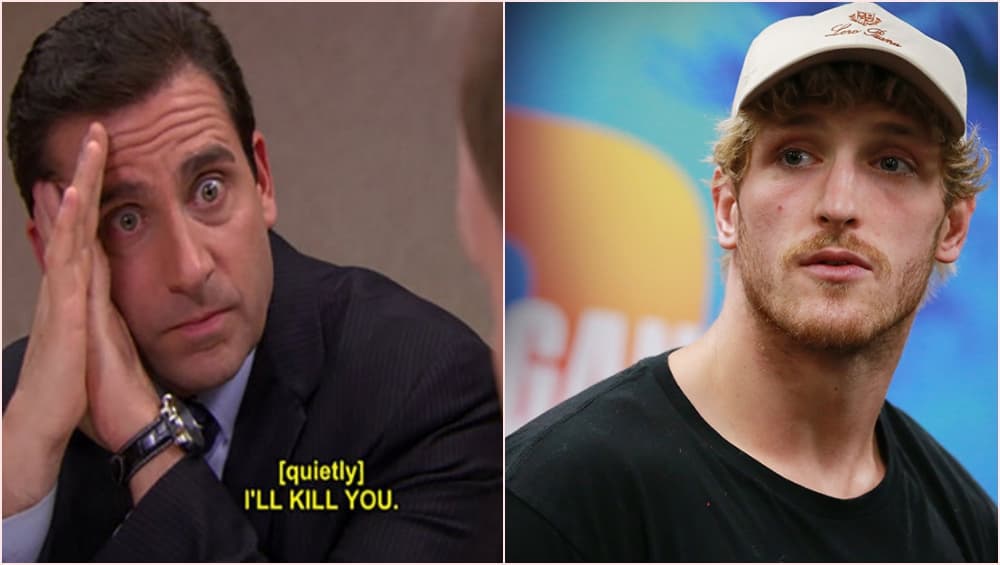 Can Logan Paul stay away from controversies for long? A big no! After failing to make it to Forbes' list of top 10 YouTubers this year, Logan is making the headlines again. Not because of YouTube or his content, which usually is the case, but an alleged sex tape. Yes, apparently a clip of the YouTuber sucking someone's d**k has hit the internet. Unsure if you have seen it, but those who did are posting some hilarious memes, possibly to digest the visuals. Irrespective of whether he was actually engaged in such kind of sexual activity or not, Twitter is surely having a field day and the funny reactions to Logan's leaked sex tape is a proof. Logan Paul Sex Tape Leaked Online? #LoganPaul Trends on Twitter After Video of YouTuber Allegedly Sucking D**k Surfaces on Social Media. 
Since early morning today, on December 22, 2019, Logan Paul was seen trending on Twitter. It turns out that even he did not have any idea, why. Brother Jake Paul in a tweet shared a screenshot of their chats where he explained to Logan why his name is on the top trends. Instead of explaining, Logan chose to aim at the rumours and tweeted, "100k retweets and ill release the full sex tape." PewDiePie Deletes Twitter Account Responding to False Media Coverage That He Was 'Quitting' Instead of 'Break' From YouTube. 
Here's Logan's Tweet:
100k retweets and ill release the full sex tape

— Logan Paul (@LoganPaul) December 22, 2019
Well naturally, he received more than the number of retweets he asked for. Logan tweeted a series of other flip responses and not addressing whether the video showed him or not. In fact, in one of those tweets, the YouTuber tagged James Charles saying, "ur next," to which the beauty vlogger had a savage response.
Savage!
Sorry bro I only go for straight guys 😬

— James Charles (@jamescharles) December 22, 2019
For a major section of Twitter users, they don't really care if any of Logan's video engaged in sexual activity exist. The news of it is enough for them to create hilarious memes.
Twitterati Digest the Visuals!
— 𝐦𝐚𝐭𝐭 ☂︎ chel lovebot (@klauslcver) December 22, 2019
LOL!
logan paul's management right now pic.twitter.com/xrJvGskxb2

— eliza ♡ (@Averionx) December 22, 2019
Logan in the Middle of D**k Sucking Controversy!
Logan Paul after finding out why he's trending on Twitter pic.twitter.com/IyNlnhnvMY

— The Cruz Show (@TheCruzShow) December 22, 2019
Laughing Hard!
logan paul finding out why da baby is trending pic.twitter.com/0TIGnrFy1l

— perc nowitzki (@ogmaxb) December 22, 2019
Enough for 2019, Already?
Me avoiding anything Steph Curry, DaBaby, Logan Paul, and ASAP Rocky for a while pic.twitter.com/tvUG4RRlyL

— Real One (@WWEREALONE) December 22, 2019
The video supposedly surfaced late on Saturday, December 21, 2019. And since morning, Logan has been trending on Twitter. It is not clear who uploaded the video, or if the YouTuber was the one sucking someone's c**k. And it also appears that the Paul brother do not have much idea about the alleged sex tape. But whoever is behind it, will inevitably face some consequences as uploading explicit content on social media and that too, without consent is illegal.