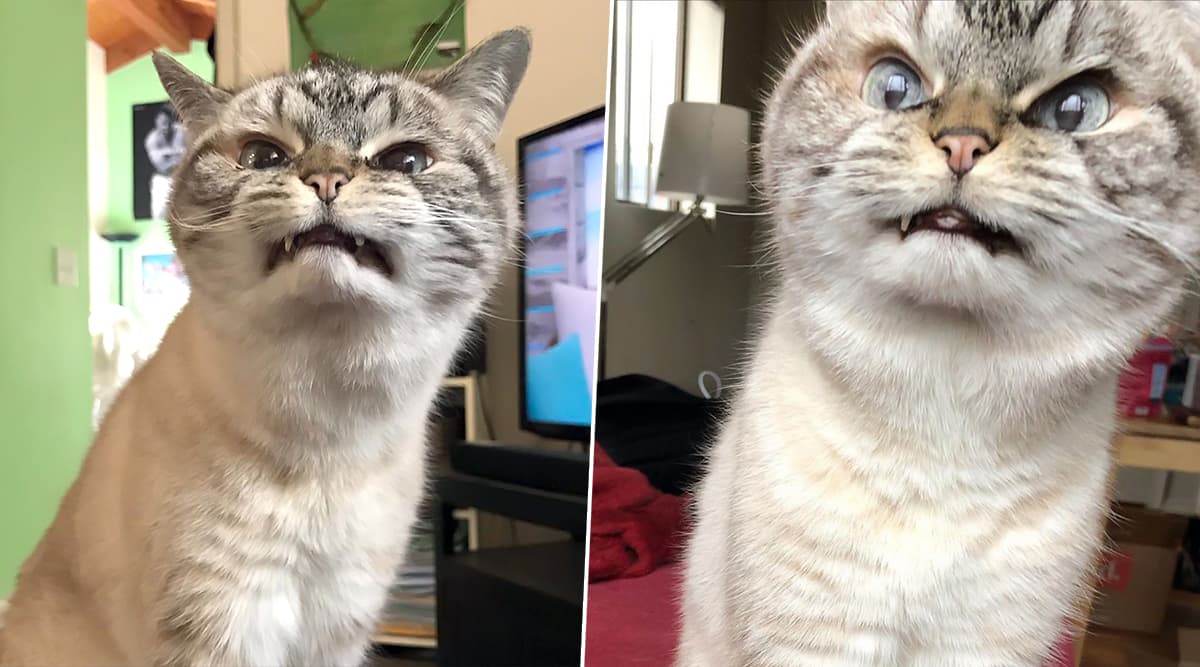 A cat named Loki has become a star on social media for her scary facial appearance. With long and sharp fangs and canine teeth, the cat has been nicknamed 'vampire' for the way the pet looks. However, Loki's owner 32-year-old Kaetyln Koch is a loving pet and her behaviour is not related to her appearance. Koch who is from Seattle in Washington, said her cat likes to cuddle so much that it has 'almost become annoying'. According to Today, Koch adopted Loki from the Chittenden County Humane Society eight years ago when she was working at the shelter. Funny Cat Videos of Cute Kittens That You GOT to See Right Meow!
Talking about the cat, Kaetyln said, "It's almost annoying how much attention she needs sometimes! However, she is mainly affectionate towards me and if anyone else tries, they might get bitten! In that sense, she is a true vampire cat!" Loki also has a protruding tongue and an eye that never closes. In the beginning, the feline refused to be touched but eventually became friendly. Cats Bouncing on Trampolines Will Give You the Purrrfect #FridayFeelings.
Check Out The Pictures Below:
View this post on Instagram
There Comes Dracula!
View this post on Instagram
Not in a Mood to Click:
View this post on Instagram
Watch The Video Below:
View this post on Instagram
Koch was quoted as saying, "I was brought to the office and they pulled open a desk drawer to reveal a very perturbed looking feline. She was huddled all the way to the back and glared at me with those big blue eyes, and the girls explained to me that she was very shy, but occasionally showed affection to specific employees." Loki began to garner netizens' attention after Kaetyln began to upload photos and videos of the feline on Instagram. The page currently has more than 4,51,000 followers.