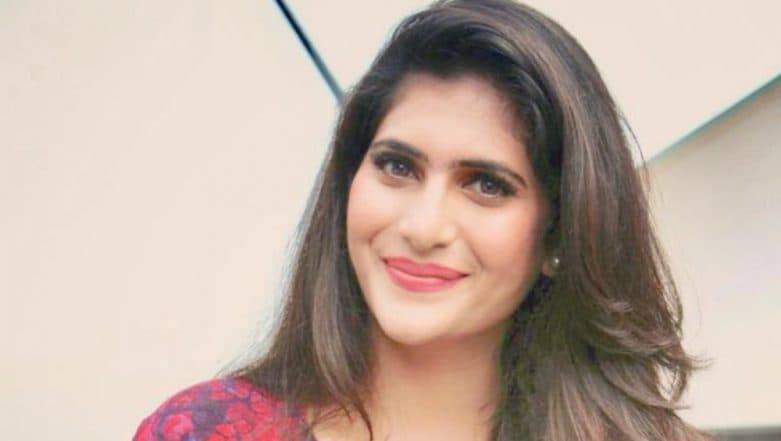 Malayalam actress Neha Saxena lambasted a man who inquired if she was available for a one night stand in Dubai. The man messaged asking Neha's PR manager, "Hi, is she available for a one night stand in Dubai. If so let me know." She replied saying, "Let me take you to media now and make you a little famous. The way you treat women." Neha posted a screenshot of the WhatsApp conversation on her Facebook page and requested her fans to identify the man. Neha's followers were quick to find out the man and his details are being shared widely on social media.
He is an employee in the UAE and lives with his parents. Sharing his photos on her Facebook page, Neha wrote that the man said that his phone was hacked. She also mentioned that her fans visited his office, but he is absconding and the phone from which he messaged is switched off. #MeToo in Mollywood: After Mukesh, Now Actor Alencier Ley Lopez Accused of Sexually Harassing An Actress - Watch Video.
Here is the screenshot of her Facebook post along with the WhatsApp chat: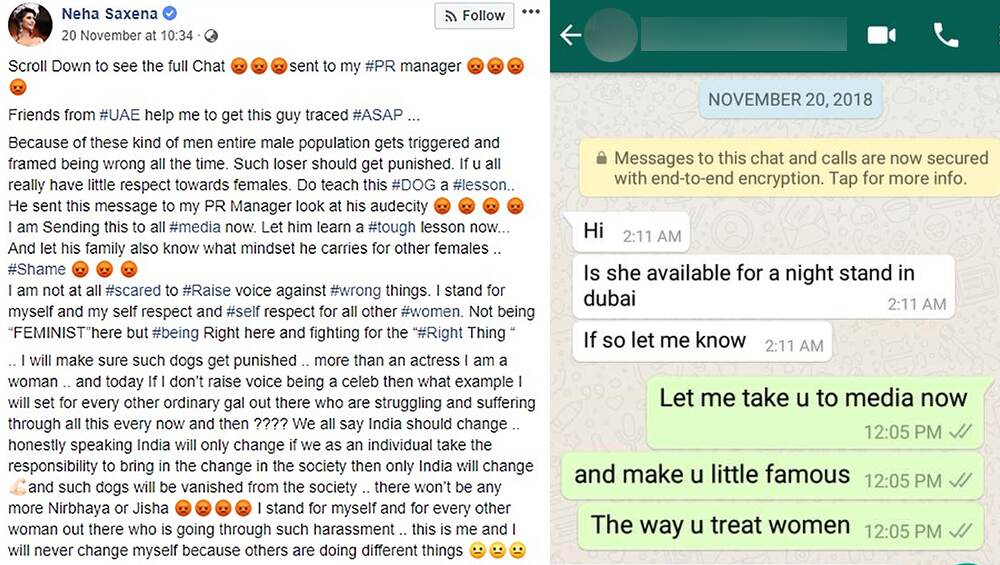 Her post reads, "Now his phone is off .. he is not in his company neither at his place in Dubai .. he lives with his parents and surprisingly even parents are believing the fact that their son phone was hacked. If the phone was hacked when he saw my PR manager response he immediately blocked the number and didn't even called back in last 24 hours to give explanation or send away the handwritten apology letter or message apology message from his phone. [sic]"
In a series of Facebook posts, Neha said that she "won't sit quiet" until the man sends her a "handwritten apology letter". The actress also she said there should not be any more #MeToo stories. Neha Saxena gained popularity with the movie Kasaba in which she starred opposite Malayalam superstar Mammootty. She has acted in several movies in the South Indian film industry.