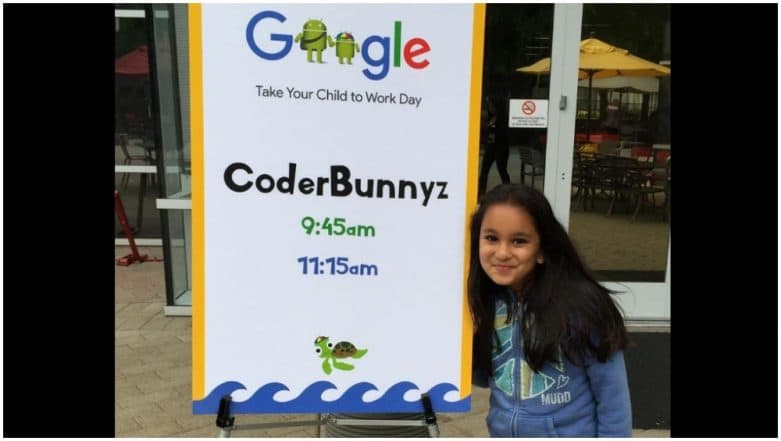 Samaira Mehta is not an ordinary 10-year-old girl. The grade 4 student is the Founder and CEO of CoderBunnyz. She has designed a STEM game which is being used as a coding tool in 106 schools in the US within a year of launch. For her skills and idea implementation at such a young age, Samaira received an encouragement letter from then US First Lady Michelle Obama in 2016.
While we were probably licking lollipops, Samaria started coding at the age of six. Today, the coder teaches children necessary concepts of computer programming. Before she started the company, along with her father who is an engineer with Intel, Samaira would conduct workshops. The little girl has conducted over 60 workshops in Silicon Valley attended by about 2,000 kids.
The Indian girl even bagged the second position at Think Tank Learning's Pitchfest in 2016. Following which she appeared in a Cartoon Network video in which she was featured as a real-life Powerpuff girl to inspire other girls of her age. After the video was popularised, she sold 1,000 game boxes worth $35,000 (Rs 25,66,217).
Watch Samaira talk about coding and her AI game:
After conducting multiple workshops in Google, the company gave her an open offer, but she declined it. Samaira wanted to be an entrepreneur and not join Google. After the success of her AI board game, she launched another version of it, this time explaining the concepts of Artificial Intelligence.
Speaking to Medium, she said, "I always loved board games, and I always loved computer programming, but I didn't like the fact that I had to do both of them separately, so I thought if I can't bring board game onto a computer coding screen, so why not bring the computer coding to a board game. And that's when I got the idea to create a coding board game, and that's what I'm doing today."