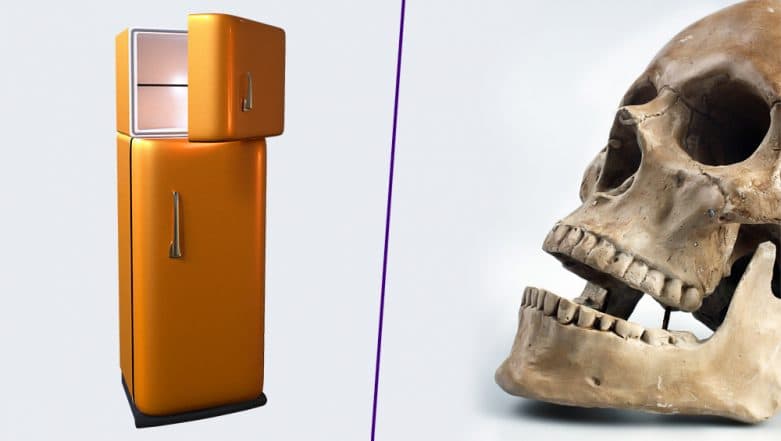 A man in St. Louis, Missouri decided to clean up his dead mother's freezer and what he found has left not just him but everyone shocked! The man initially thought he was looking for a wedding cake up there in the box but his surprise stunk quite literally! He found a dead corpse wrapped in a pink fleece and he believes it is his sister who passed away before he was born. Adam Smith, 37-year-old was cleaning his dead mom's freezer and it has only left him with unanswered questions. Police are now investigating the matter, seeking for answers just as him. Sex Doll Mistaken for Corpse Found Floating in Austrian River! Firefighters Unveils the Mystery.
Smith's mother lived in the house of Magnolia for years. He shifted to be with her after she was diagnosed with cancer. But after she passed away last week, he decided to go through her stuff. On opening the freezer, he found a box in there. He believed it would be a decade-old cake but it turned out to be a corpse. He told KSDK, "I'm 37 and it has been in my freezer for 37 years and I was always told it was a wedding cake top." When he curiously opened it, he got the shock of his life. It turned out to be a baby. "We're saying 46 or 47 [years] — that's how long. I'm assuming it is my sister, been in a box in a freezer for this long," he told the network. Michigan Woman Held For Living With Dead Boyfriend For a Month And Using His Bank Card.
Smith mentioned that it never occurred to him to open the box and check before. "It still had skin hair and everything it was mummified," he said. He then called in the police. He also revealed that his mother was a very secretive person and rarely revealed anything about her life. He then realised his mother mentioned about his little sibling passing away and claims that the corpse is of her. He was definitely shocked to come across this chilling secret and expressed anger that his mom left him with so much confusion at the end of it. The police are conducting an active investigation into the case.