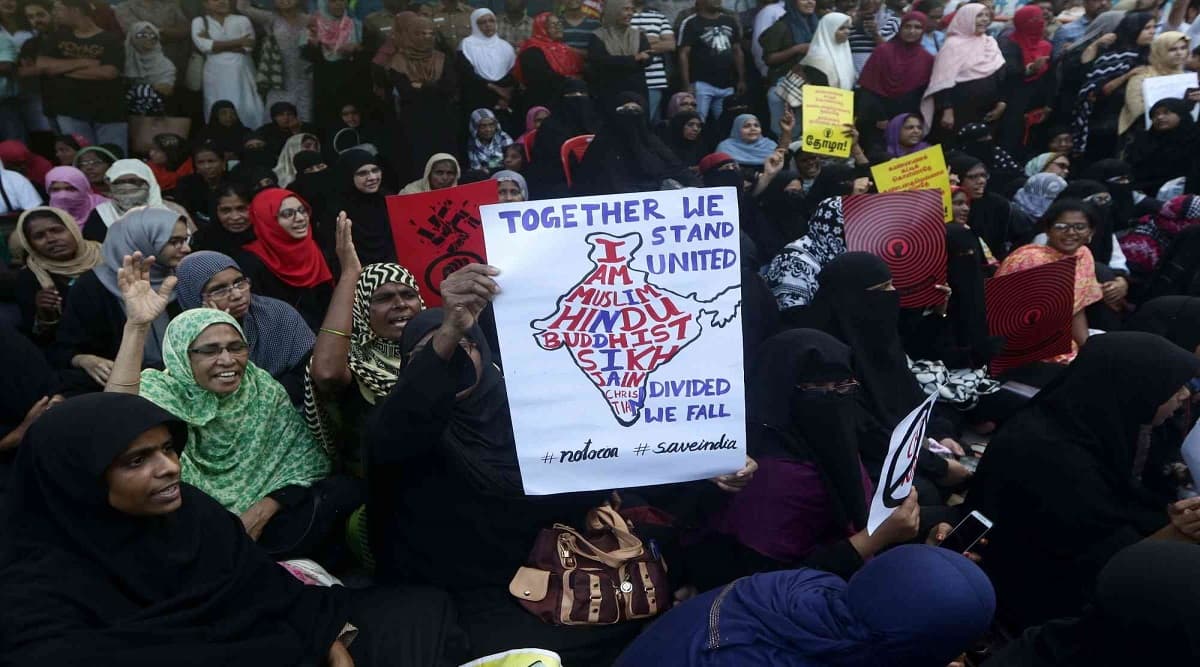 New Delhi, January 9: Faiz Ahmed Faiz's revolutionary poem "Hum Dekhenge", despite featuring in headlines on daily basis over the past few days, is not the only poem to feature in anti-CAA protests. Demonstrators in all parts the nation have resorted to poetry to mark their dissent against the citizenship project of the Narendra Modi government. At several protest marches, the citizens have not recalled the revolutionary works of late poets, but penned down their own poetry to condemn the ruling dispensation.
Netizens, who have captured the narration of poetries at the anti-CAA demonstrations, have shared the same on social media to highlight the artistic side of the ongoing agitation. As Twitterati hail the "pen is mightier than sword" aspect of the protests, we reproduce below some of the poems which have intrigued the internet users.
'Tum Kaun Ho'
1/5 | @PuneetVuneet ki kavita "Tum Kaun Ho Be" pic.twitter.com/N19gQ5nuEg

— Amrita Rajput (@ummreetaa) January 7, 2020
'Kehne Ko to Hum Azaad Hai'
Again the cute soul from Al-Ameen College @SafrinaBegum protesting against #CAB_NRC @ Anand Rao Circle, Bengaluru #Bangaloreprotests #CAA_NRCProtests. Shez reciting a poem written by her 'Kehne ko to hum azaad hai'. pic.twitter.com/Dbk7pSCqFr

— Bilal Irfan بلال عرفان बिलाल इरफान (@BilalJaiHind) January 7, 2020
Barkha Sawhney's 'Rok Na Paaoge'
Varun Grover's 'Hum Kaagaz Nahi Dikhaaenge'
"हम काग़ज़ नहीं दिखाएँगे।"

Inspired by the spirit of every protestor and India-lover. With hat-tips to Rahat Indori saab and the Bangla slogans.

(There is no copyright on these words - feel free to use them, adapt, sing, modify, create.) pic.twitter.com/bJZULAAvR8

— वरुण 🇮🇳 (@varungrover) December 21, 2019
The anti-CAA protests, led by students and civil society groups, are underway in all parts of the nation. The agitation was ignited in mid-December, with the passage of the law to naturalise non-Muslim refugees from Pakistan, Afghanistan and Bangladesh. The law, in view of the proposed nationwide NRC, is being alleged as a ploy to revoke the citizenship of vulnerable Indian Muslims.