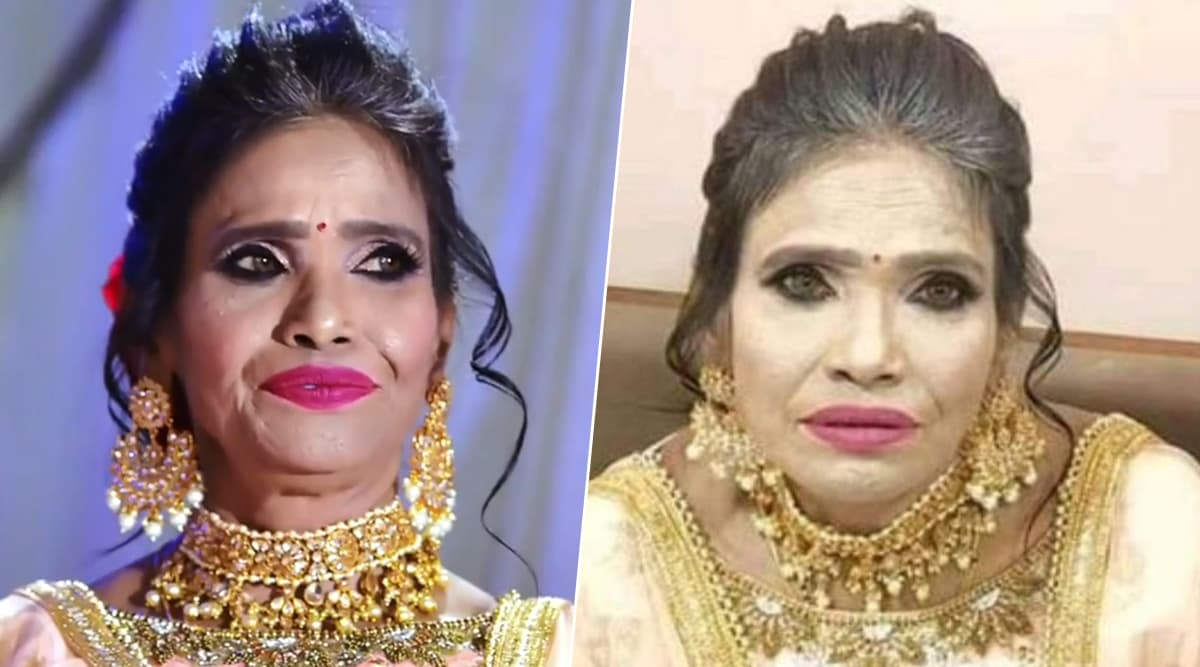 Social media can be vicious when it comes trolling and we bet by now, you have already come across the various memes that made its way to Twitter and Facebook, relating to Ranu Mondal's make-up. The internet singing sensation recently attended an event in Kanpur and walked the ramp there for which, she was seen in a decked up avatar but it was her OTT make-up that caught everyone's attention. After several memes and jokes were made out of what seems to be a fake picture of Mondal's make-up, the artist who worked on the singer's look has now shared a video showing Mondal's transformation.Real or Photoshopped? Ranu Mondal Pics in 'Heavy Golden Makeup' Goes Viral and Twitter Is Making Funny Memes and Jokes.
The video shows how Ranu Mondal's make-up was done and the make-up artist also shared a note saying how she found the jokes funny but she had to clarify that it was a fake photo and show how hard she worked on the make-up. In her post, make-up artist Sandhya wrote, "And for all the trolls and jokes, we love them and they made us laugh too but after some extent they have to stop. But all the criticism that we face will help us grow more for the future."
Check Out the Video Showing Ranu Mondal's Transformation Here:
For the uninitiated, Ranu Mondal became an internet sensation through a video from Kolkata's Ranaghat railway station, in which she was seen singing Lata Mangeshkar's superhit song "Ek Pyar ka nagma hai". Soon the singer became famous and recently even lent her voice for Himesh Reshammiya's upcoming film Happy Hardy and Heer's song "Aashiqui Mein Teri".