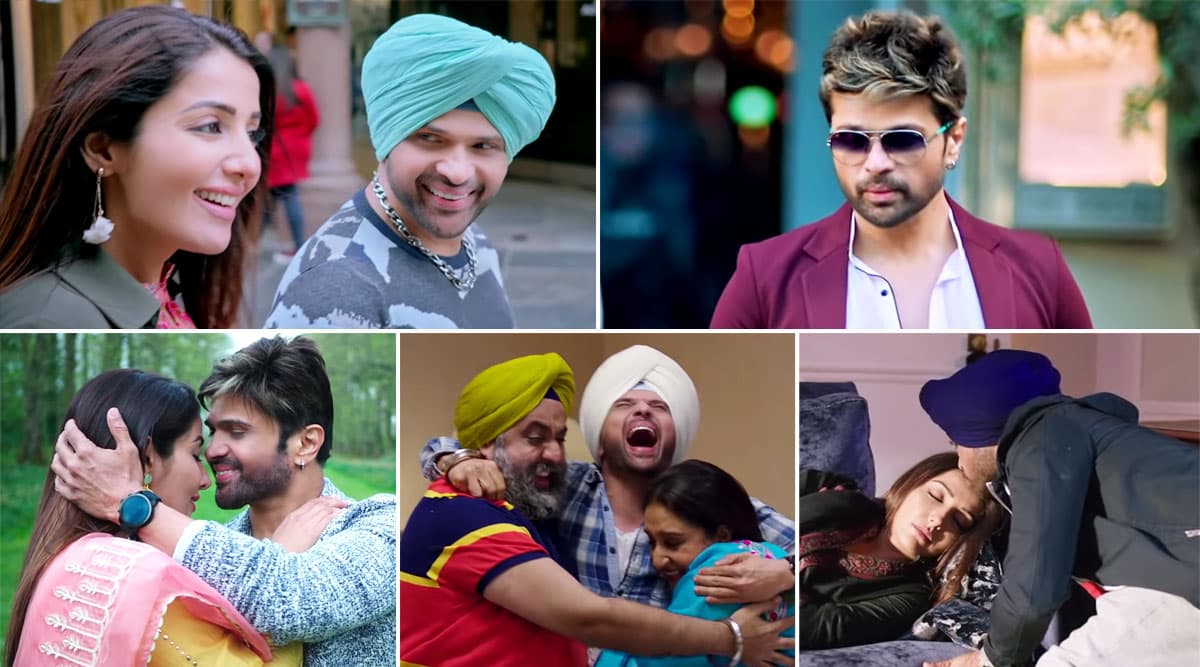 The first trailer of the upcoming romantic drama Happy Hardy And Heer has released. The movie stars Himesh Reshammiya playing the roles of two titular characters. Happy and Hardy. Sonia Mann plays Heer. This is not the first footage of the film that has been unveiled, as we got a teaser last year, but this one is certainly way better. The trailer has been cut sharply, with good attention to the background score. The trailer opens with a very familiar voice. We finally get to listen to Ranu Mondal's voice in an official capacity. So far, we had only heard her sing the 'Teri Meri' song from the film, in a clip from the recording studio shared by Himesh.
The story of the film looks interesting. A friend-zoned (Himesh) guy has to compete against his doppelganger (Obviously, Himesh) to win over his girl. There are some funny moments in the trailer. And we have to say, Himesh has certainly honed his acting skills.
Watch The Trailer of Happy Hardy And Heer Here:
As the trailer ends, we not only get to hear a Bhangra version of the Teri Meri song, but also A Bhangra version of 'Aashiqui Mein Teri'. The hit song from 36 China Town has been remade for the film. We did not know Himesh would add Bhangra beats to it. Certainly sounding like a treat.  Happy Hardy and Heer: After Ranu Mondal, Himesh Reshammiya Records a New Song 'Tik Tok' With Kumar Sanu's Daughter Shannon K (Watch Video).
The story of Happy Hardy And Heer has been written by Himesh, and he has also composed the music. Directed by Raka, the movie is slated to release on January 31, 2020.