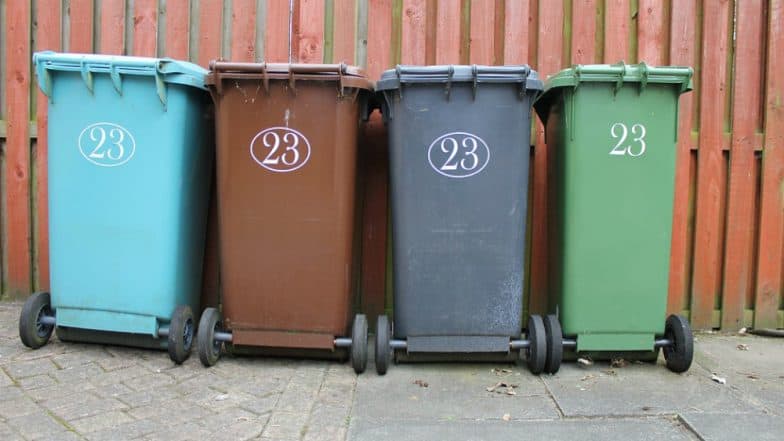 You all love your apartment, but there is one thing you would want to change if you could—your messy and careless roommate. For people who live alone, whether your roommate is perfectly respectable human or an inconsiderate person or a clear demon from hell, living in complete harmony all the time is pretty tough. Tensions often arise over housework! You do not want to cause friction, but also you do not want to deal with overflowing bin every time. But for this student, the particular bone of contention involved the containers. Entirely giving up on her roommates' carelessness, she devised a hilarious way to get back at them for not helping out. How? Well, she created a perfect passive-aggressive survey link and pleaded them to fill it. And people on Twitter can so relate to her wit. Optical Illusion or Not? Man's Mirror Selfie Video at Illinois Store Goes Viral. 
As roommates, all of the load should be equitably shared. No one enjoys cleaning the bin. There is the smell; there is the weight, there is the ultimate risk of bin juice, which is why it seems fair that this flatmate decided to speak up after her fourth time of taking on the task, even if it is an entirely passive-aggressive manner. Tweeting about the same, India Ellish shared screenshots from her flatmate, Ruth, who invited her to have a glimpse into shared house life. She writes, "If anyone wanted an insight into living with students, my housemate has just sent this survey to the house chat for us to fill in." Baby Chimpanzee Hides Under Blanket After Seeing Her Mum Getting Killed by Poachers. 
Ten on Ten for Her Creativity!
if anyone wanted an insight into living with students, my housemate has just sent this survey to the house chat for us to fill in pic.twitter.com/oMaDJp9bEn

— ind i a (@indiafknellis) March 8, 2019
To introduce the survey to her flatmates, Ruth wrote; "Guys can you please please please please pretty PLEEEEASE do this survey for me real quick. It'll take like 30 seconds and it's on a subject that's really close and dear to my heart. Thankeeee." Polite enough!
Ruth's wonderful wit tickled the funny bones of social media users, and they all applauded her sarcasm.
I love this!!

— Megan Perella (@_mjcp) March 9, 2019
The passive aggressive flat rules on the cupboard door

— Chloe (@ChloeAnne80) March 9, 2019
"Regan, do you really think i'm going to touch a bin?"🤔

— regan (@kerr_bfc) March 8, 2019
At final, Ruth effectively gives the reader of the survey no chance but to say they should, in fact, be taking out the rubbish. India's tweet about the unique survey went viral, garnering over 8,000 retweets and 50,000 likes and the count is still on. Twitterati was quick to note and try it out for themselves in their shared houses, over issues such as the washing up. Nice move girl!