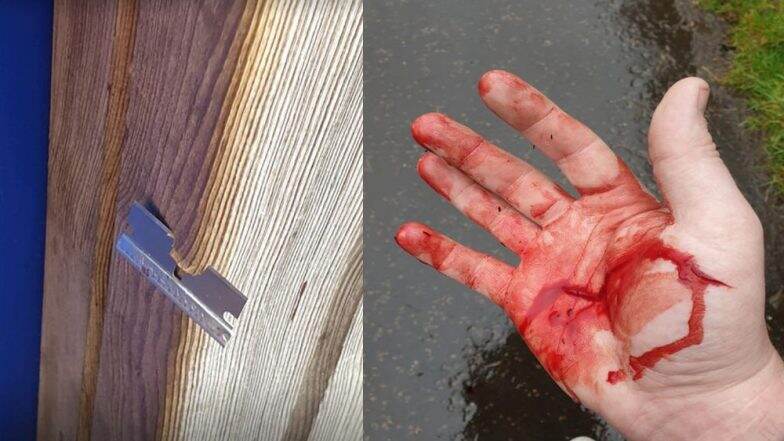 In an infuriating incident, a father was left with severely sliced, blood coated hands after he had hit his hand on an open razor blade that was hidden in a children's swing at a kid's park. It is being believed that the razor was placed there by some notorious people with the intention of hurting the kids. The 39-year-old father, Ross Lambert, took to Facebook to warn others about such incidences and also slam the 'scum' who planted the sharp blades on the children play space on Leyland Street in Bathgate, Scotland.
Lambert's post read: "Took my daughter and dog to the little park at wester inch found this embedded in the wooden shelter of the slide. What little scumbag does this? imagine it was a 4yr old that "found" it rather than me!
UPDATE, my injury turned out a lot worse than it looked, luckily only ended up with 3 very painful stitches! But a couple of return trips to the hospital in the near future!"
Take a look at the pictures of the cuts that Ross survived: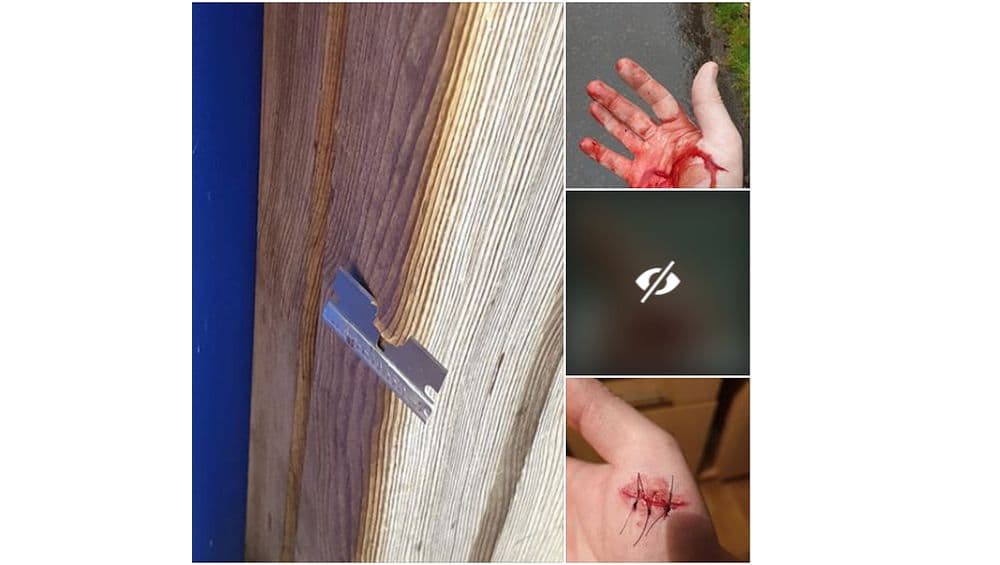 After the incident, the police has become alert and has urged parents to check playgrounds at the Winifred Lane Play area. A statement obtained by Simple news read: 'Parents, please be aware that razor blades/knife blades have been attached to the side of the children's slide at the Winifred Lane Play area in Aughton, West Lancs, this morning. We would ask everyone to be vigilant and check any play equipment before you let your child use it. If anyone has any information about this, we'd urge them to contact us as soon as possible. Whoever did this could have caused serious injury to a child – please be assured we are fully investigating this matter.'