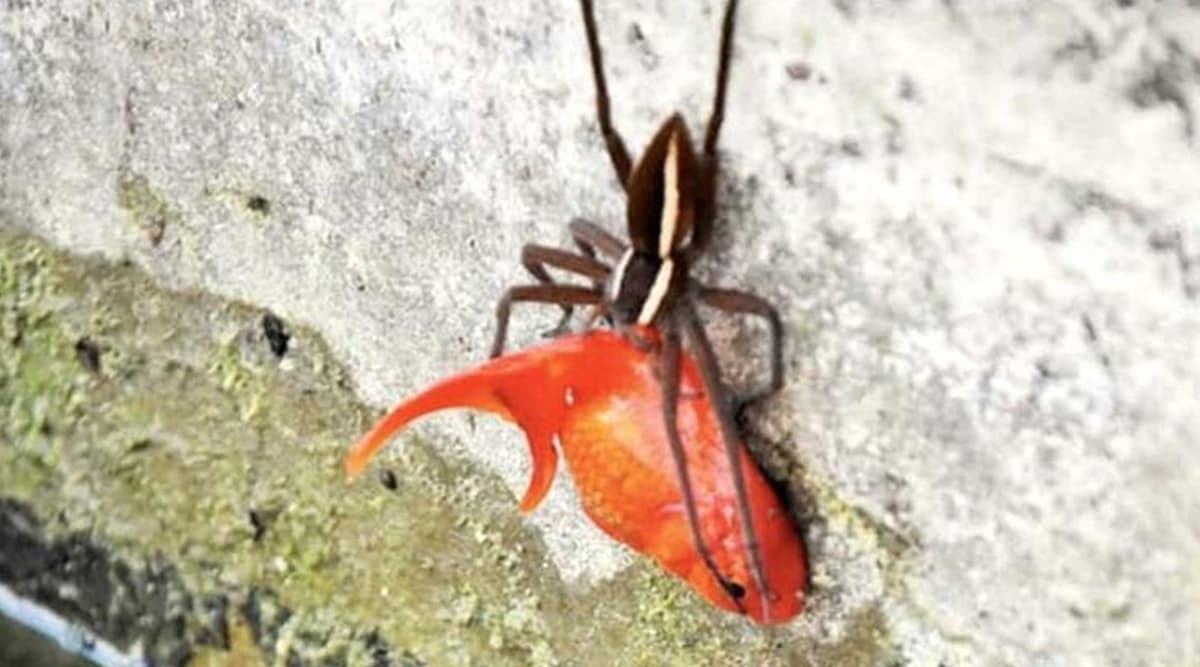 An owner of a goldfish was shocked as well as amazed when he saw his pet being dragged out of its pond by a spider! The incident took place with Jérémy Schalkwijk, a resident of South Africa. His pet goldfish was attacked by a hungry spider. While it was a shocking moment for him, he managed to capture the photos of the attack and the pictures have come up online. The spider was smaller compared to the goldfish but the predator managed to carry its considerably heavy prey out of the pond. Giant Hairy Spider Eats a Possum! Pic Captured by Aussie Couple in Tasmania Hotel Room Goes Viral.
Jérémy Schalkwijk lives in Barbertown, South Africa and had invited his girlfriend over, to show off his pet fish named Cleo. Unfortunately, the fish was attacked by a seemingly small nursery web spider. It attacked the fish with its fangs and also managed to carry out its prey over a sheer wall. The man rushed to get his girlfriend to see the scary sight but by the time they were back, both of them had vanished! Pictures of the spider's attack on the goldfish have made their way on social media. World's Oldest Spider Dies at Age 43 in Australia; A Trapdoor Killed After a Wasp Attack.
Check Pics of Spider Making Prey of a Goldfish:
Spider carrying goldfish out of a pond pic.twitter.com/dkW5R99M0k

— Mildly Interesting (@interestmild) January 2, 2020
Jérémy told to The Sun, "It was a crazy, crazy sight. You don't see that every day. I couldn't believe that a spider would be able to carry something twice its weight like that." He also estimated that the weight of the fish was twice than the spider. He added that he knew spider do attack fish, but this arachnid carefully lowered onto the side of the pond and used his fangs and front legs to attack, then dragging it out over the sidewall.