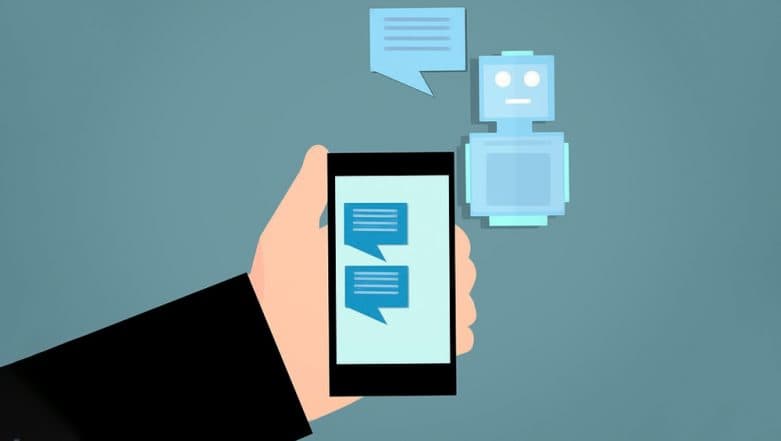 Are you often distracted by your lover's texts while you are at work? And well we all know or rather have an idea of what happens when you ignore your girlfriend's messages. A Chinese software engineer came up with a solution that all guys would be thankful for! Li KaiXiang, put his programming skills to good use and made a chatbot to chat with his girlfriend. Indonesian Man Catches Cheating Girlfriend, Announces Breakup With Her on Ad Billboard, View Pic!
Working for an e-commerce platform, he shared his skills on Weibo. The chatbot that he has developed can respond 24x7 to his girlfriend. He also mentioned that in a day he and his girlfriend had exchanged 300 messages on WeChat. But then the girl was smart enough to find something fishy with the speed of the responses. One of the bot messages read, "'Baby, this is our 618th day together. Hope you'll feel bright as the sun." Angry Girlfriend Slaps Her Boyfriend 52 Times For Not Gifting Her a Phone on Chinese Valentine's Day! (Watch Viral Video).
Check the Chat Between the Chatbot and Guy's Girlfriend:
The girl also asked, "How was this designed?" suspecting something fishy but the chatbot smartly responded with "How can I respond when there's no problem." A screenshot from the chat between a bot and his girlfriend was shared on Weibo and it went viral. While some people found it romantic, that he thought of someone to keep responding to his girl, others said it might not be that bad an option. Some others also asked for the source codes of the chatbot. Some others criticised him to have found the time to make a chatbot rather than devoting it to his girlfriend. While the idea may seem interesting, it may not work in real life, because eventually, the girl will figure the automatic replies.