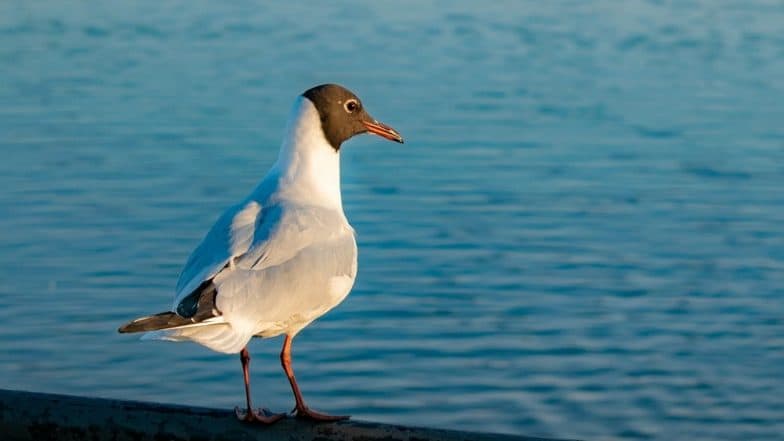 A man in the United Kingdom has been banned from going outside his home in the night for smashing a seagull against the wall. John Llewellyn-Jones held the black-backed gull by the leg and hit it against a wall because it tried to steal his chips! Yes, the 64-year-old was so furious at the bird's that he killed it during a trip to Weston-super-Mare in July 2018. The bird had knocked off the chips out of his hand which infuriated him.
Although John denied breaching the Wildlife and Countryside Act 1981, he was found guilty at North Somerset Magistrates' Court. The verdict came after two witnesses termed John's act "credible and compelling". Royal Society for the Prevention of Cruelty to Animals (RSPCA) said, "He cared more for his chips than what he did to the gull." Joh from Bishopston Road in Cardiff was a trip last summer when he committed the act. South Korean Farmer Kills Neighbour's Dog, Cooks it And Invites Pet Owner For Dinner.
BBC quoted RSPCA inspector Simon Evans as saying, "This was an unthinkable and despicable way to treat an animal – with this gull smashed against a wall by the man, solely because it knocked chips from his hand." The court ordered him to serve a 12-week curfew between 8 pm and 8 am that bars him from leaving his house during the time period. He was asked to pay a fine of £835 ( Rs 76,443). Pigeon 'Punished' by Woman in Mumbai, Hanged Upside Down From 5th Floor of Building, Police File Case.
Simo added saying, "This was deliberate cruelty, borne from the fact this man cared more for his chips than what his actions did to the poor gull. Simply, the man showed blatant disregard for an animal because he was annoyed about his chips. Witnesses saw the attack - and shocked bystanders, including children, had to look on as the man killed the gull."