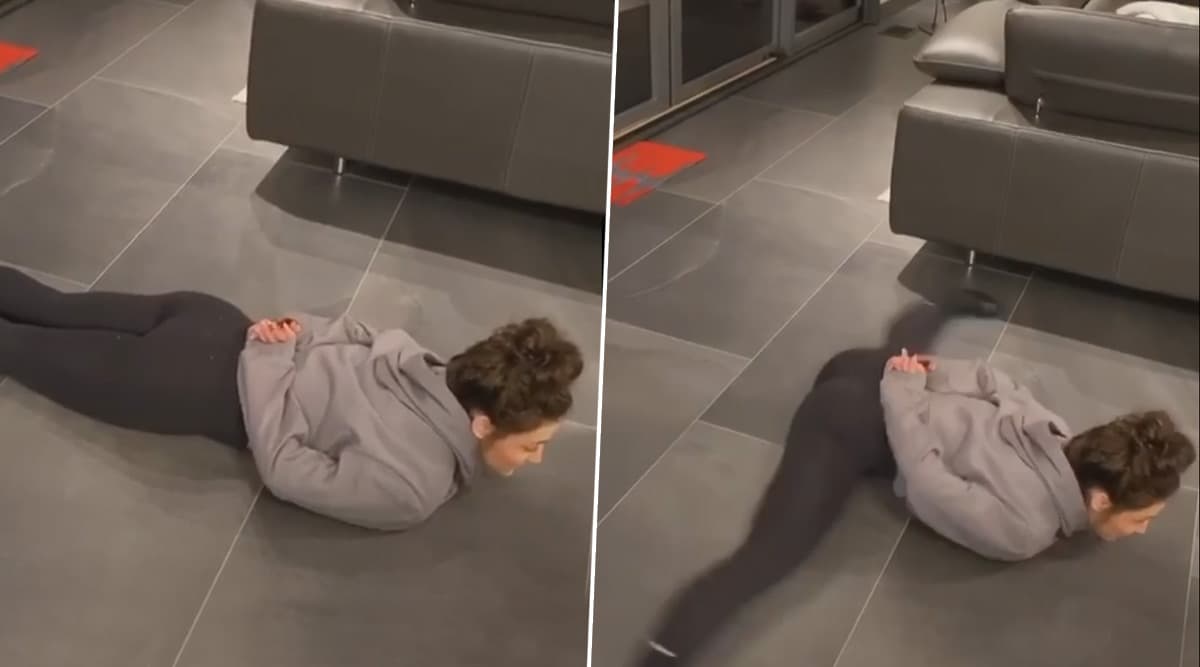 A lot of people may have made a New Year Resolution for 2020 to hit the gym and concentrate on fitness. And if you are among those, then you might want to try the new Flex Challenge that has is going viral on social media. A gymnast named Jax Kranitz is the one to start this challenge. She posted a video on her Instagram in which she lays on her stomach and gets up without rolling on to a side or the back. While it may sound easy, it is incredibly difficult to pull off and unless you have a flexible body, you shouldn't be trying it. Some people who have given it a try have mentioned that it is not possible to do it so swiftly. TikTok Users Gripped By Another Viral 'Chair Challenge' Which Apparently Only Women Can Complete (Watch Videos).
Jax Kranitz is a student at the University of Iowa who has always been keen in gymnastics. She was on her college gymnastics team too and it is quite explanatory to have a flexible body. She posted a video of herself on her Instagram and asked people to take up the new flex challenge. She lays with her stomach on the floor, her hands taken back. The next part is where she extends her legs, rotates them sideways to the front and gets up, without turning to any of the sides or using her hands. At first glance itself, it looks a little tricky. But when mentioned as a social media challenge, it is no surprise that people wanted to try it out. Little did they know, it is not as easy. Australia Bushfire Donations: Viral Koala Challenge Resurfaces on the Internet, This Time to Raise Money for Wildfire Victims (Watch Videos).
Watch The Video of Flex Challenge Here:
View this post on Instagram
Are you too wondering how does she do it? Some people were quick to try it out but failed. One of the comments on her post read, "I don't understand how this is physically possible and she did it without effort. Wtf?" Someone else mentioned that, "Normal people cannot do it." While some people did do it effortlessly, including small children.
Here's are Little Girl Completing the Challenge:
@BleacherReport my daughter did the #flexchallenge her name is Brianna pic.twitter.com/DAAtqSonzf

— Jose Avila (@Avilazacapa10) January 9, 2020
#FlexChallenge ✅completed it 👏🏽👌🏻☺️💞 pic.twitter.com/EegmAJY62q

— Susie Walsh (@5U5IEWAL5H) January 11, 2020
Kids do have that flexibility, so it does seem easier for them. But do not try this at home unless you want to dislocate a muscle or two in the process of completing a challenge. All we can say is, weird flex but not okay!