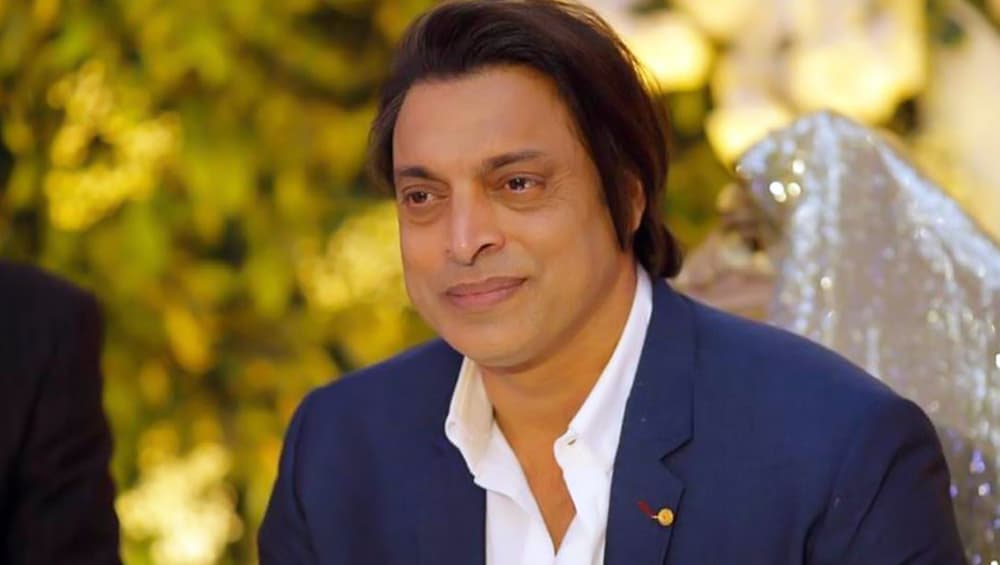 Shoaib Akhtar recently became a father to his second son and had shared the news of the same on his YouTube channel to share the good news with his fans. In the video posted on July 4, 2019, he had even asked the fans to suggest a good name for the toddler. Now, the Rawalpindi Express a few hours ago took to social media and posted a super adorable picture with the kid which would make you go aww in adulation. The former Pakistani pacer has been married to Rubab Khan since 2014. Shoaib Akhtar Slams Pakistani Team After a Humiliating Defeat Against Australia, Says, 'Misbah Ul Haq Needs to Take Tough Decisions' (Watch Video).
The Rawalpindi Express already has a son named Mohammad Mikaeel Ali. Talking about the black and white snap, Akhtar is seen soaking up himself in parental bliss and seems to be enjoying every minute of it. No sooner the candid picture was posted, a lot of netizens started commenting on the same and blessed the father and son duo. The snap had a rather more interesting caption which read, "Can't get enough of my second son ..bless him."
Check out the snap below:
Can't get enough of my second son ..bless him pic.twitter.com/asG2HVbvpR

— Shoaib Akhtar (@shoaib100mph) November 13, 2019
Back then when Shoaib became a father, he spoke to netizens on YoutTube and looked overjoyed. "Overwhelmed by the feeling of becoming a father again. Keep my newborn baby and the mother in your prayers. Watch me break the news on my YouTube channel." In the video, he said that nothing could match the feeling of becoming a father. He also thanked the Almighty for the little bundle of joy.