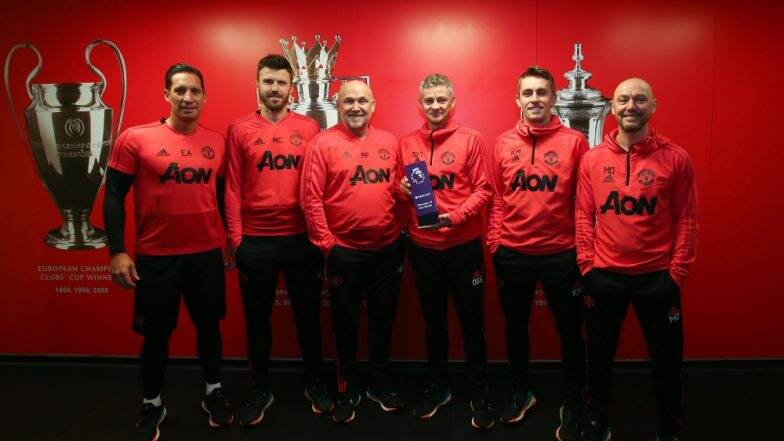 It was in December 2019, that Manchester United had sacked Jose Mourinho and appointed Ole Gunnar Solskjaer as an interim manager. Ever since Gunnar has joined the club, they have remained unbeaten, winning nine and drawing on the game. Getting 10 points last month, The Red Devils won more points than any other side in the Premier League 2018-19. He went on to equal Sir Alex Ferguson's record as he became the first Manchester United boss to win the award since the legend last lifted it in October 2012. Ole Gunnar Solskjaer Keen to Quickly Turn Manchester United into Title Contenders. 
The news of Gunnar winning the Manager of the Month was shared on the official website of Manchester United. "Another W for Ole Gunnar Solskjaer Your @BarclaysFooty Manager of the Month for January#PLAwards," read the tweet.
Marcus Rashford was made the player of the month.
Talking about the achievement, Ole said, "It's been a great achievement. The team deserves every single bit of credit in that respect - they've done it. But I don't look back at being proud of this and proud of that, I've never been that way, I've always looked forward and not sat down before a chapter is finished. I reflect, but I've never [pat myself on the back] and said, 'Well done', maybe I should do more often. But that's just me."
Manchester United will face Fulham on Saturday and a win here will help them break into the top four of the Premier League 2018-19 points table. As of now, Manchester United is placed on number four with 48 points in their kitty.