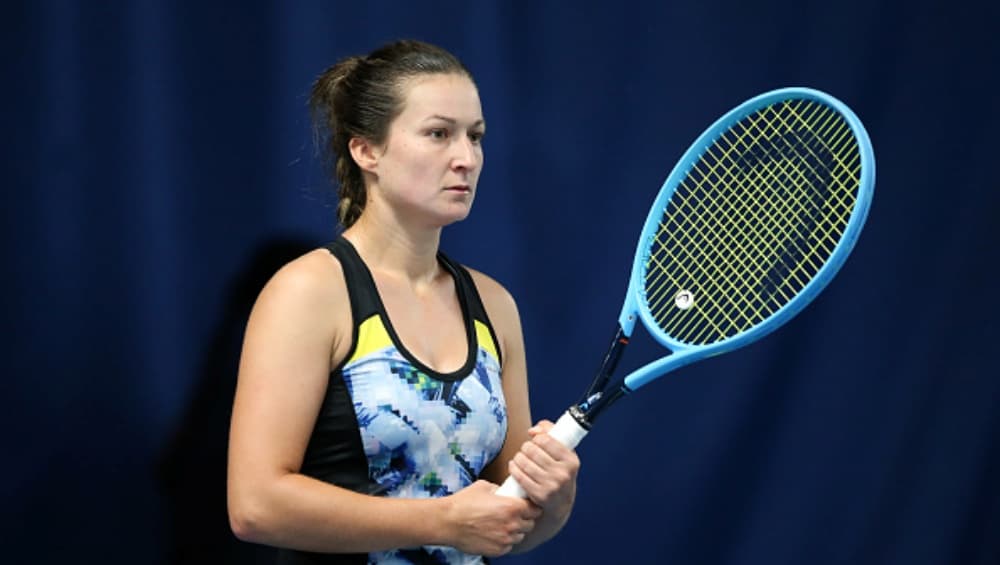 The Australian Open 2020 began today in Melbourne. However after the bushfires in Australia have caught fire, the air quality in and around has deteriorated drastically. This has forced the Australian Open participant Dalila Jakupovic to retire from the on-going game, Stefanie Voegele. Jakupovic was leading the game by 6-2 in the first set and just when it looked that the second set would go for the tie, the Slovanian player collapsed on the ground and suffered from a coughing fit. Eugenie Bouchard also suffered from a similar fate. The video of the incident was shared on social media. Roger Federer Responds to Greta Thunberg's Subtle Dig Over His Credit Suisse Brand Ambassador Appointment. 
Eugenie Bouchard, in fact, had to call up the doctor after winning the second set against her opponent Xiaodi You. She was off the court for a few minutes but then came back on the court. Owing to the bad quality of air, the practice session also had to be called off. You also called the trainer. Check out the video and pictures of the incident below:
Awful scenes in Melbourne.

Dalila Jakupovic has abandoned her #AusOpen qualifying match after suffering a coughing fit while playing in thick smoke caused by the #AustralianFires. pic.twitter.com/WAJv6TzTjW

— ESPN Australia & NZ (@ESPNAusNZ) January 14, 2020
Another one
Australian Open practice sessions were suspended this morning because of air quality issues. But then they were sent out to play matches. You good with this, @CraigTiley? #AusOpen https://t.co/xaAaAxag9j

— Allen McDuffee (@AllenMcDuffee) January 14, 2020
Mandy Minella, Serena Williams' coach also raised her concerns about the quality of air
Shocked to see that qualifying matches have started @AustralianOpen

What about the health of all the people that have to work out there, especially the ballkids? #wherearethelimits? pic.twitter.com/2oldEptT2g

— mandy minella (@mandyminella) January 14, 2020
Meanwhile, Roger Federer and many other tennis players have promised to make personal contributions.  "This country has given me everything and more in the past so it's only but normal for me to help us well," he said during the event. As per the Association of Tennis Professionals (ATP) players on the men's tour have donated US$500,000.