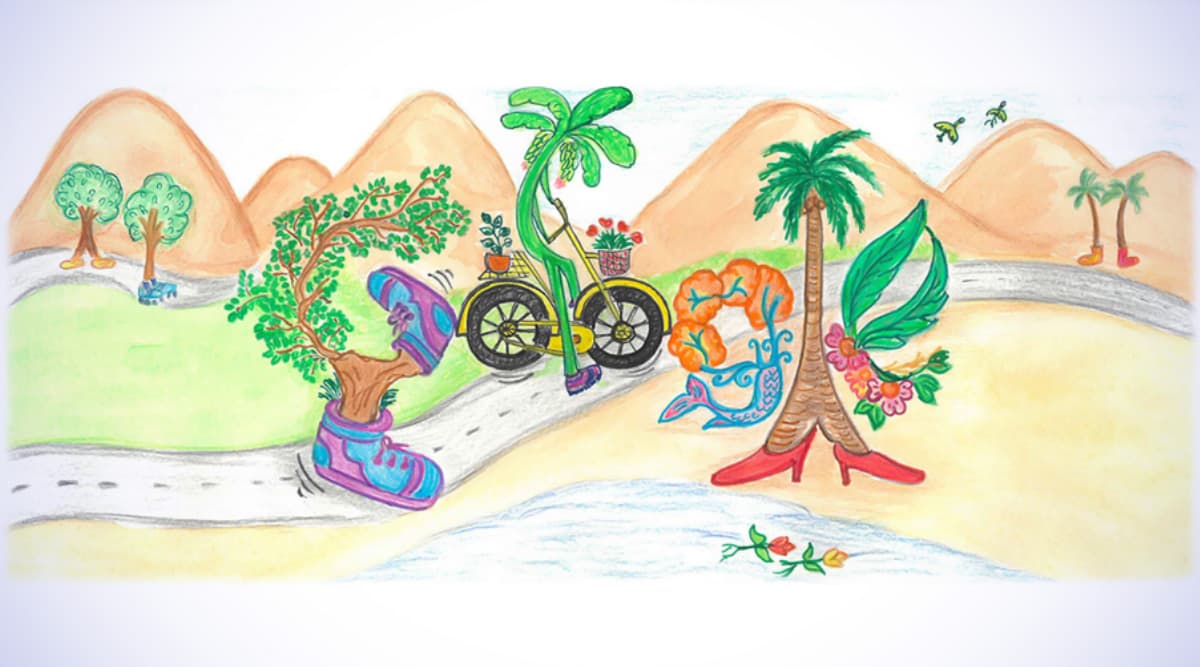 Every year, tech giant, Google hosts a competition among the children allowing them to come up with their creativity. And on the occasion of Children's Day, the best of them all get featured in the doodle. The winner of Doodle for Google 2019 in India is seven-year-old Divyanshi Singhal from Gurgaon. The 2nd grader doodles her hope to have "Walking Trees" in the future to protect the coming generations from Deforestation. For Children's Day 2019, the tech giant received over 1.1 lakh submissions responding to the theme "When I grow up, I hope." Besides the national winner, five group winners were also selected. Google has also released the remaining winners from five groups for the completion to mark Bal Diwas in India. Check out Children's Day 2019 in India Doodle for Google full winners' list and beautiful images of the creations by our lovely kids. Jawaharlal Nehru 130th Birth Anniversary: 7 Lesser-Known Facts About The First Prime Minister of India. 
Class Group 1 to 2 Winner: Sri Parkash Vidya Niketan, Visakhapatnam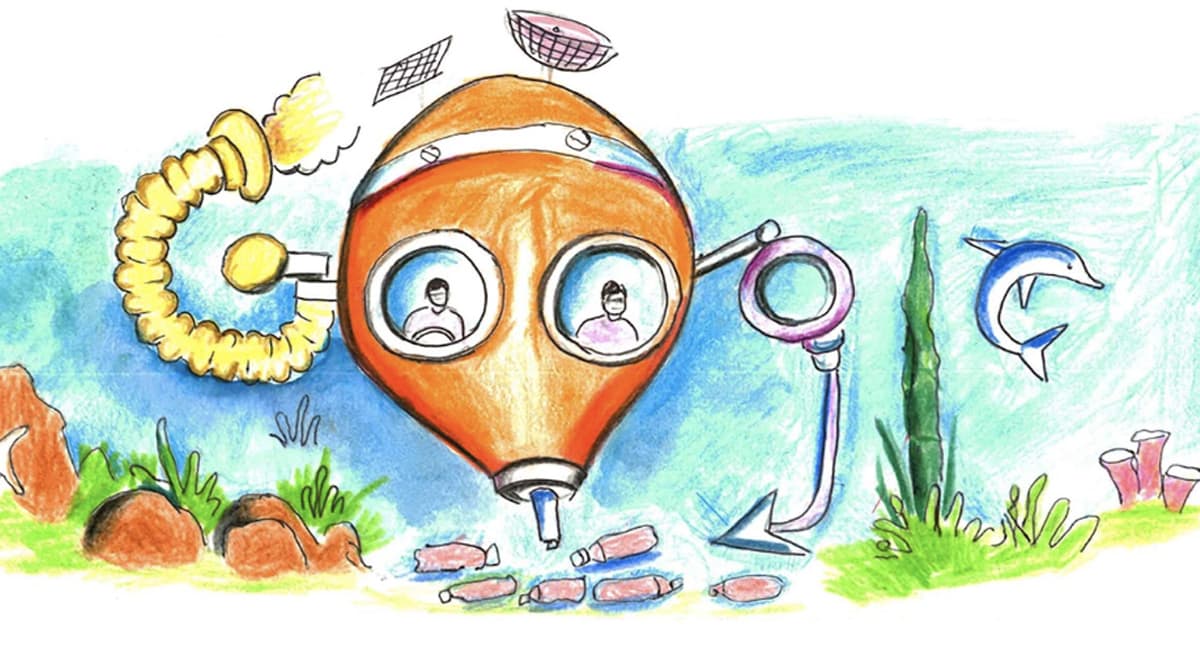 Prakash's doodle is titled—"Ocean Friendly." Displaying his imagination in the beautiful doodle, Prakash writes, "When I grow up, I hope to live in a world where the underwater sea animals become free from plastic waste. I would like to clear the underwater using a machine to help sea animals and plants."
Class Group 3 to 4 Winner: Bhaswati Bishol, Bhubneswar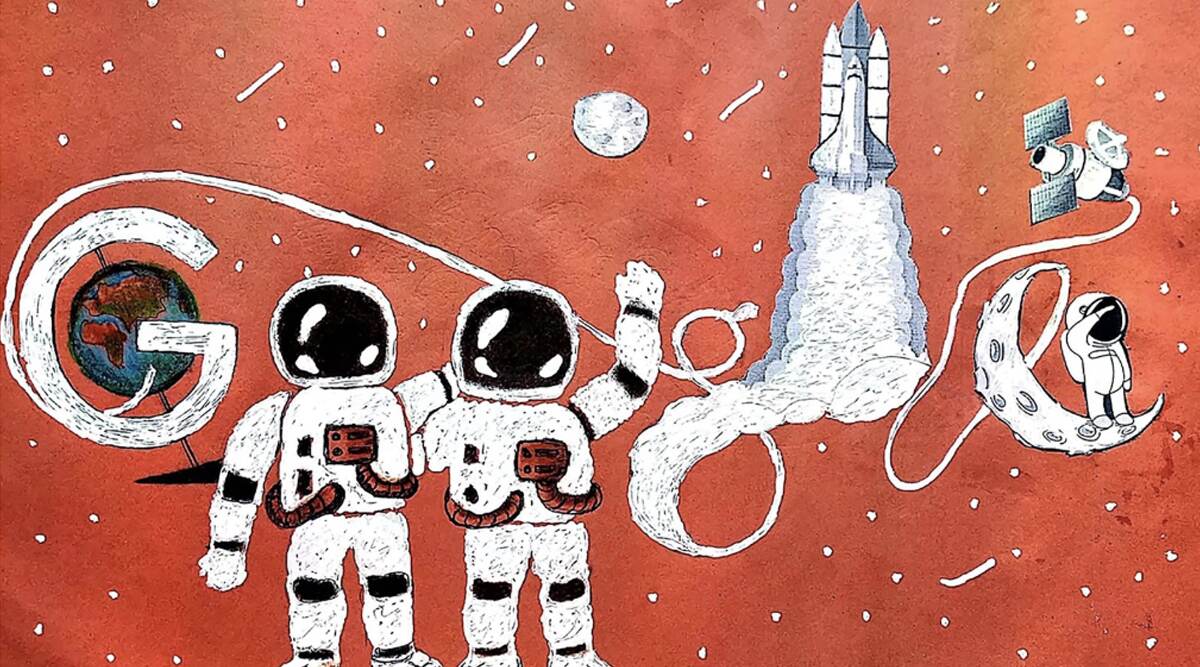 Bhaswati's doodle titled—"From moon to moon." This is an absolute cute doodle coming from such a young artist. She writes, "My parents gave me the nickname "Moonmoon", telling me go moon to moon. When I grow up, I hope to fulfill my parent's dream, and to participate in the space voyage to discover the undiscovered."
Class Group 5 to 6 Winner: Ankit Bhattacharya, Kolkata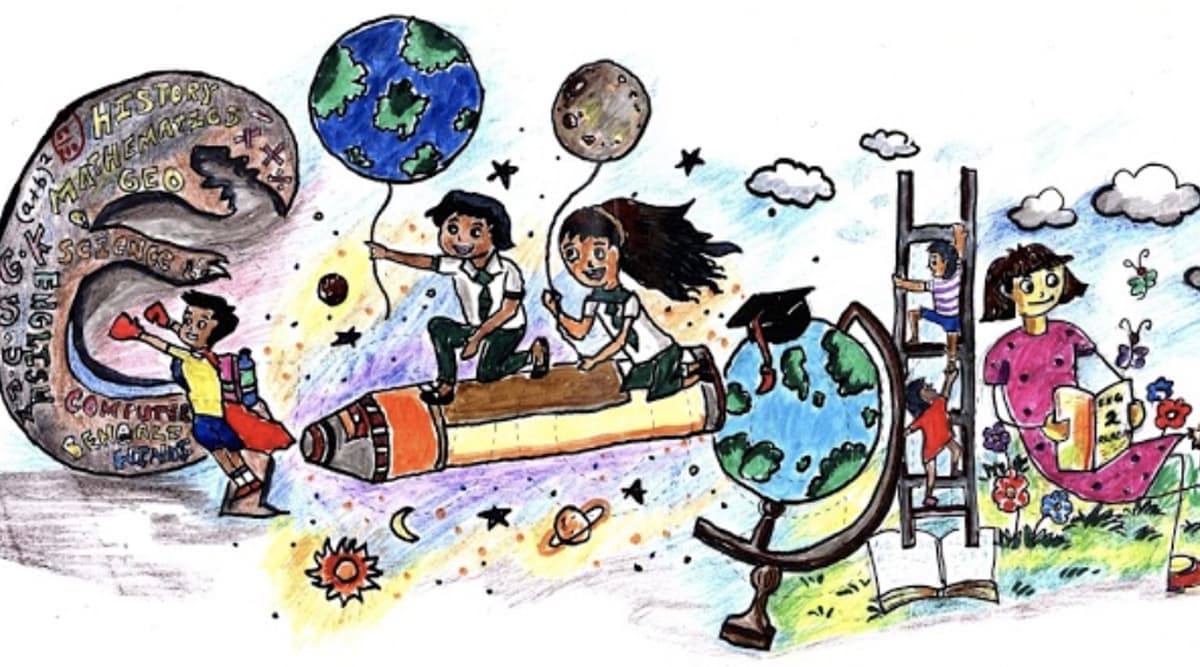 Ankit's doodle titled—"Learning with Fun." He believes, "Grades place students in predefined categories like A, B, C which compel them to run after marks rather than to acquire real knowledge. So when I grow up, I hope there is no fear of exams. Learning is more fun and students expand their horizons, improve creativity and skill without any stress."
Class Group 7 to 8 Winner: Pyla Vijay Kumar, Visakhapatnam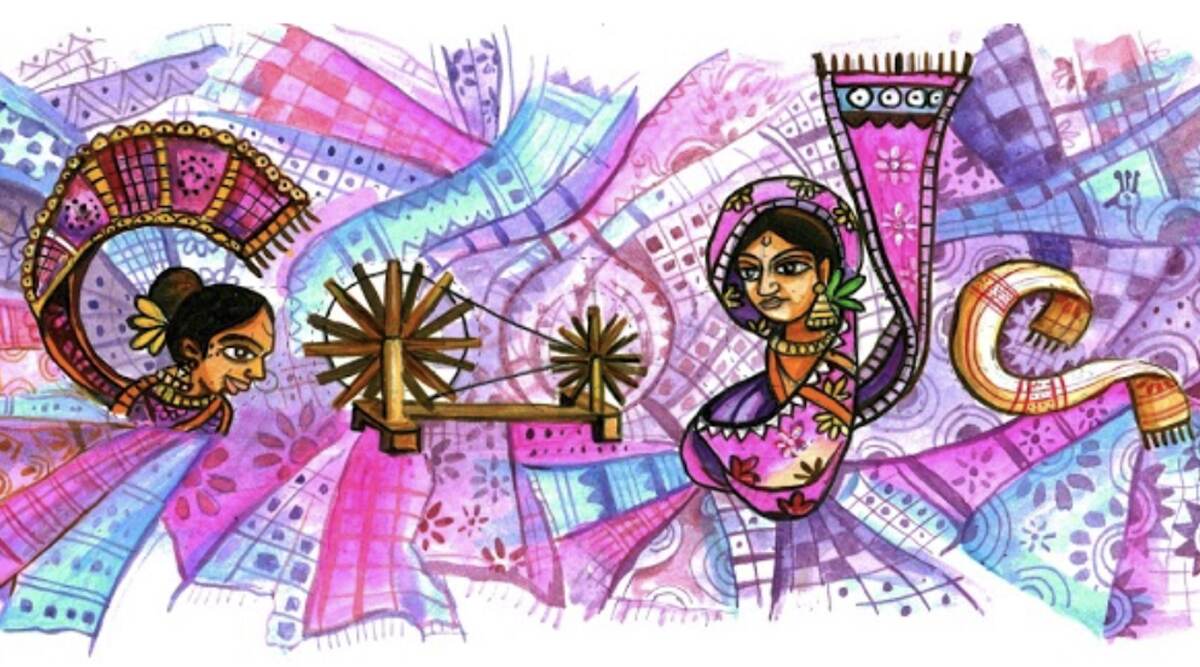 Pyla's doodle titled—"Khadi, an evergreen Indian pride." Submitting the doodle, Pyla writes, "When I grow up, I hope to spread the significance and genuinity of KHADI material in order to increase its production and utilisation, thereby restoring the Indian Culture."
Class Group 9 to 10 Winner: Sidagam Sai Sathvik, Visakhapatnam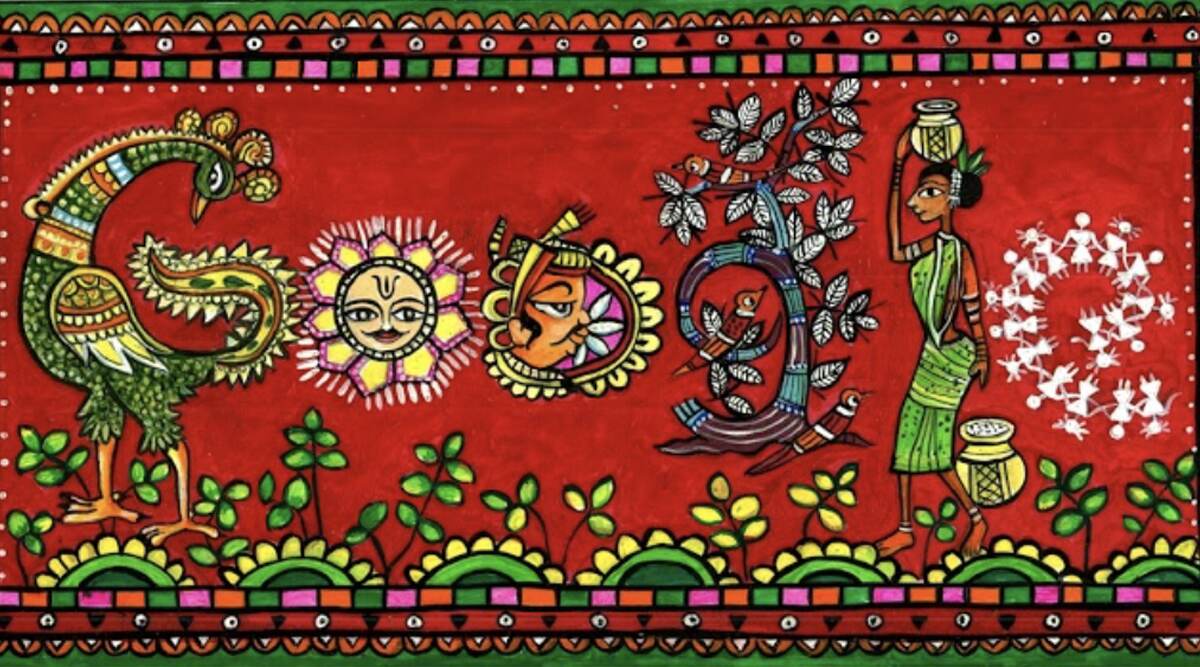 Sidagam's doodle titled—"Everlasting Impact—Indian Folk Art," is a beautiful creation showcasing the magnificent treasure of our country. "When I grow up, I hope the world recognises the magnificent treasure of India -- Indian Folk Art -- and passes it on to the next generations leaving an everlasting impact," says Sidagam.
All the entries were first evaluated on the criteria of artistic merit, creativity and theme. The 20 finalist doodles were then showcased online for public voting. With the help of more than 6 lakh public votes, Google determined the above winners.