Mumbai, August 16: Mumbai's Jijamata Udyan in Byculla has welcomed the first penguin birth on Indian soil. The Humboldt penguin couple Flipper and Molt have become proud parents to their baby who hatched on the occasion of Independence day as predicted. The baby penguin was born at 8.02 pm on August 15, as informed by Dr Sanjay Tripathi, Director of the zoo. The mother Flipper was seen actively taking care of her newborn, trying to feed it. This is the first time a penguin has been born in captivity in the country.
The zoo authorities were preparing for the arrival of the newborn, making arrangements of special space and also learning how to take care. Penguin eggs usually hatch after 40-45 days after laying. The egg was laid on July 5, 2018, and completed 40 days on August 15. The veteran expert had said it could take more 2 days more, but on the evening of Independence Day, the egg hatched, a double delight to everyone.
Watch The First Picture of the Baby Penguin Born in Byculla zoo: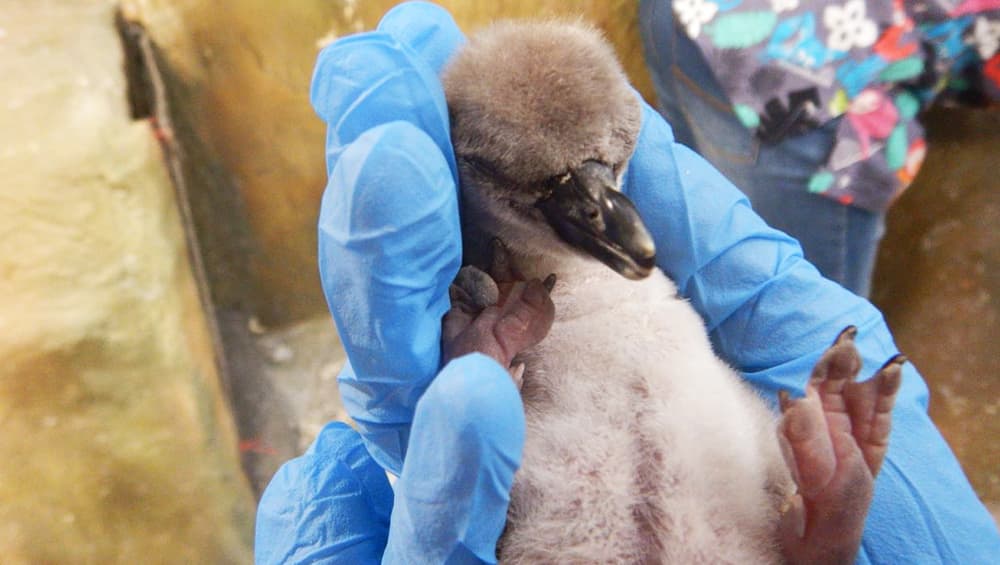 Take a look at the first video of the newborn baby penguin in Byculla zoo:
#Watch the #video of the #first penguin born in an Indian Zoo. On Independence day at 8.02 pm, the penguin was born at Byculla Zoo in Mumbai. @dna pic.twitter.com/pRawHXDBY1

— Singh Varun (@singhvarun) August 16, 2018
Yuva Shiv Sena Cheif Aditya Thackeray, who played a major role in getting the Arctic birds in the country, confirmed the good news on his Twitter account.
Take a look at Aditya Thackeray's tweet:
We have some great news coming in from Rajmata Jijamaya Udyaan (Byculla Zoo)! Our 🐧 parents have delivered a freedom baby! The parents and the chic are doing well. My congratulations to all those involved in this process, especially Dr. Tripathi & his team and Sudhir Naik ji!

— Aaditya Thackeray (@AUThackeray) August 16, 2018
The zoo officials are well prepared and plan to observe the baby with precision. The baby will be observed growing until it learns to take good care of itself. The newborn will be exhibited for the people only 3-4 months down the line.