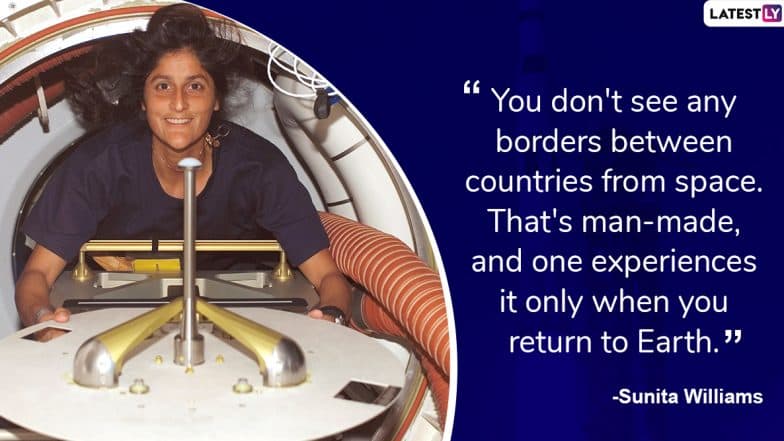 Sunita Williams, the Indian-American NASA Astronaut was born on September 19, 1965, in Euclid, Ohio, US. She formerly held the records for total spacewalks by a woman (seven) and most spacewalk time for a woman (50 hours, 40 minutes). She was assigned to the International Space Station as a member of Expedition 14 and Expedition 15.
Williams was born to Indian American neuroanatomist Deepak Pandya and Slovene American Ursuline Bonnie Pandya. In 2018, Indian-origin astronaut Sunita Williams was among the nine astronauts named by NASA for its first human spaceflight programme since the retirement of the space shuttle in 2011. Sunita Williams Among Nine Astronauts Named by NASA for Human Spaceflight Developed by SpaceX and Boeing.
On the occasion of Sunita Wiliams 53rd birthday, LatestLY has curated a list of five inspiring quotes by the Indian-born NASA astronaut. These quotes will motivate you to look at life's challenges in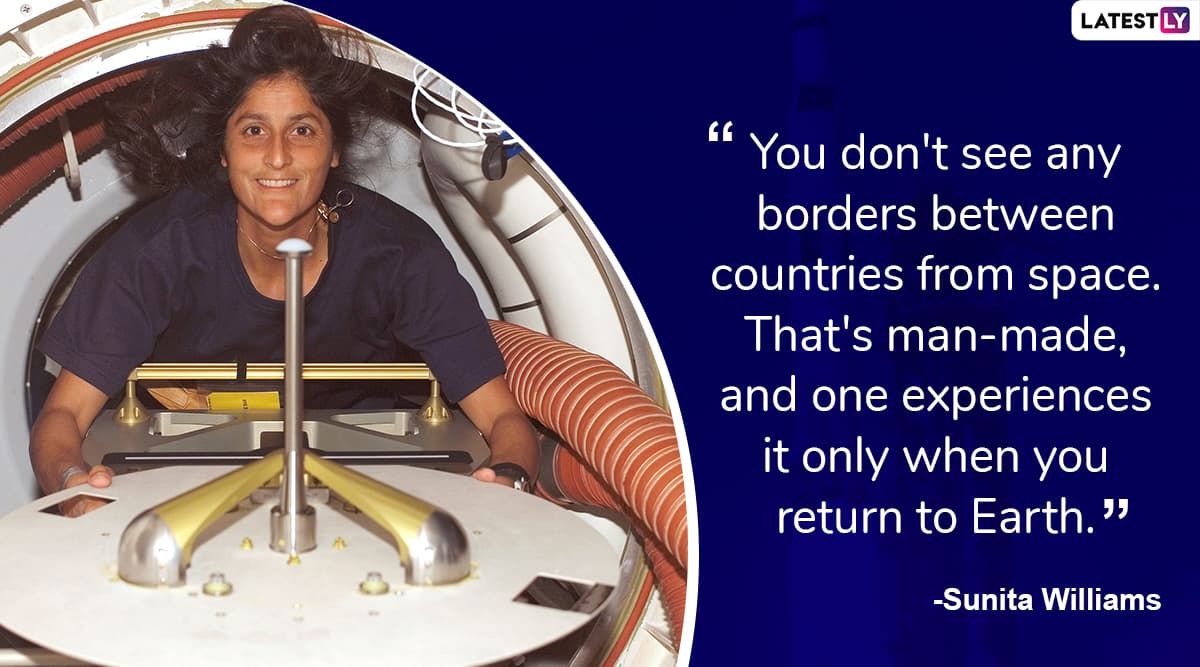 Quote Reads: You don't see any borders between countries from space. That's man-made, and one experiences it only when you return to Earth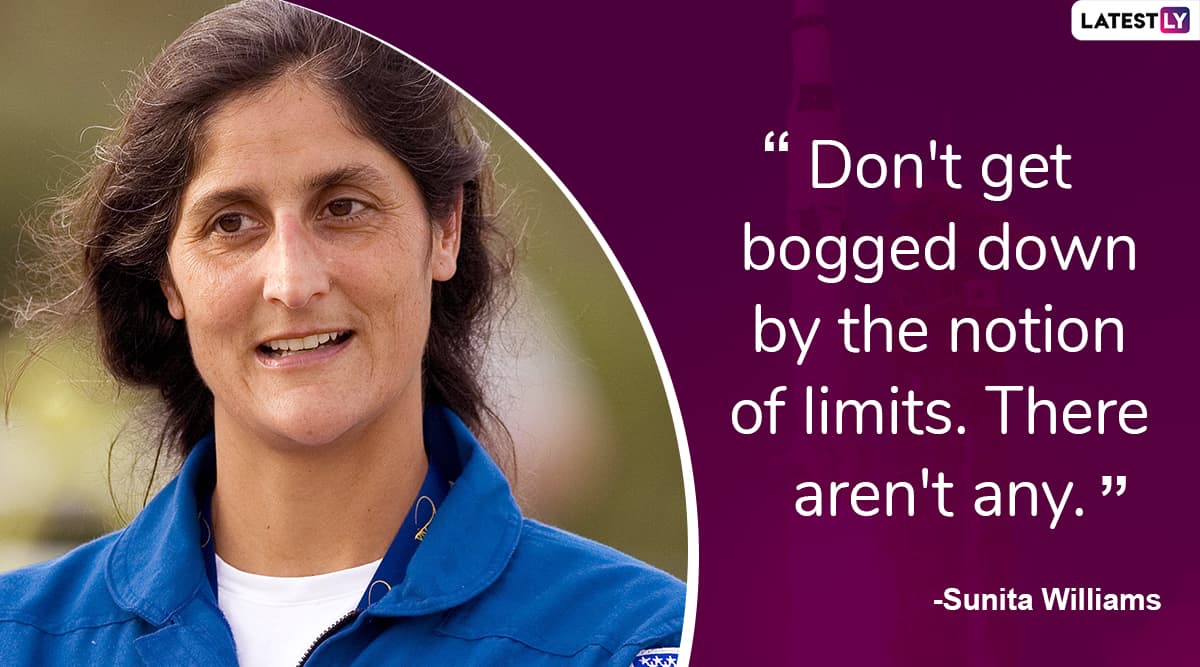 Quote Reads: Don't get bogged down by the notion of limits. There aren't any.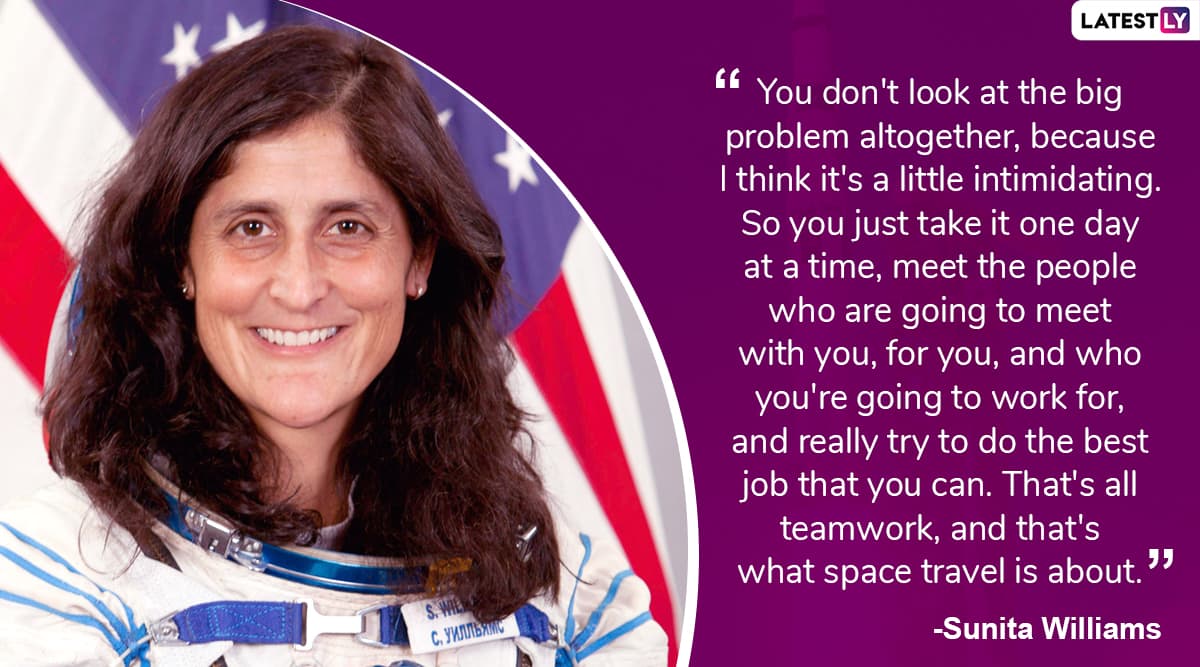 Quote Reads:  You don't look at the big problem altogether, because I think it's a little intimidating. So you just take it one day at a time, meet the people who are going to meet with you, for you, and who you're going to work for, and really try to do the best job that you can. That's all teamwork, and that's what space travel is about.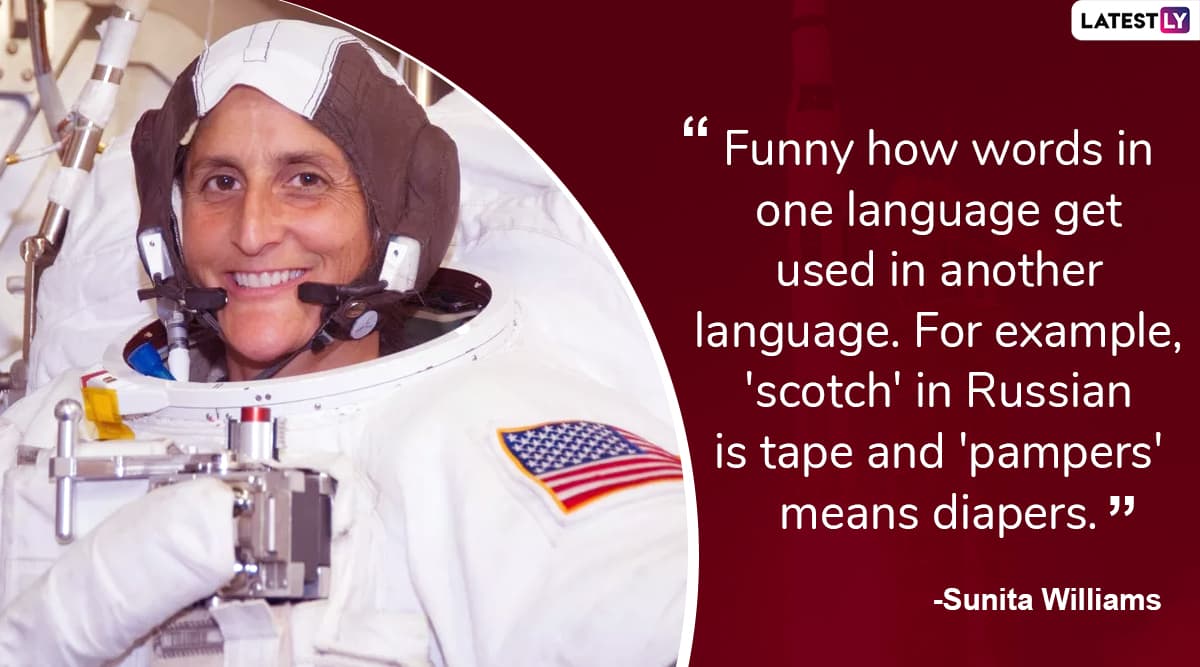 Quote Reads: Funny how words in one language get used in another language. For example, 'scotch' in Russian is tape and 'pampers' means diapers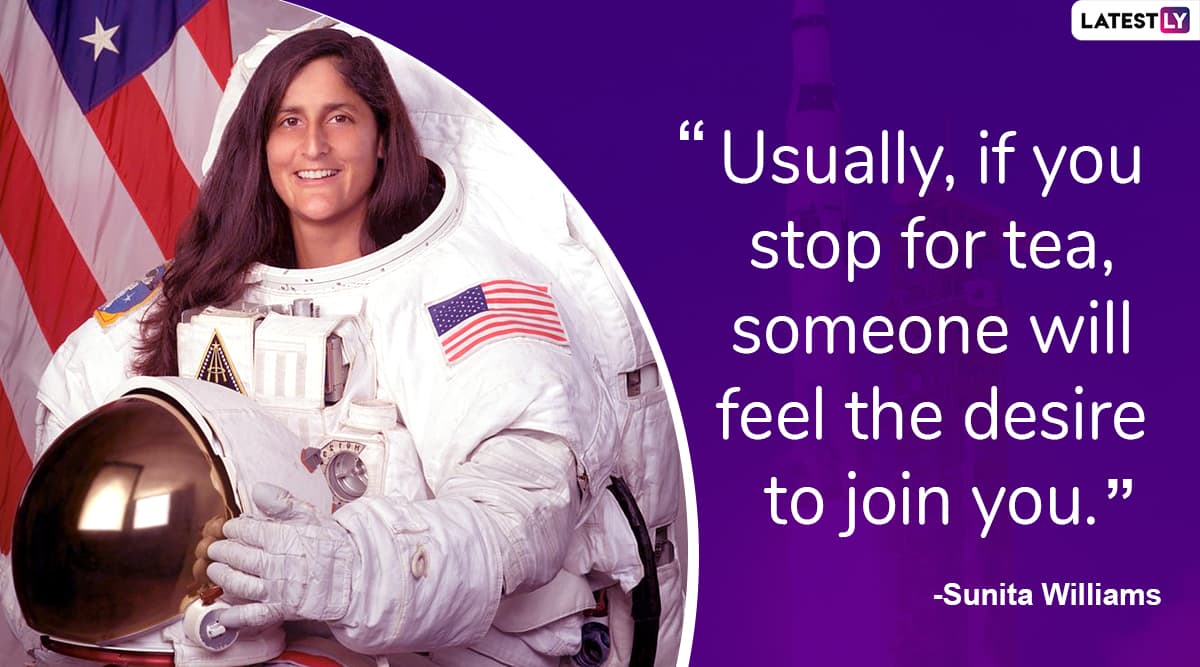 Quote Reads: Usually, if you stop for tea, someone will feel the desire to join you.
In 2017 Williams was awarded the Sardar Vallabhbhai Patel Vishwa Pratibha Award by the World Gujarati Society, which was made her the first person of Indian descent who was not an Indian citizen to be presented the award. LatestLY wishes Sunita Williams a Very Happy Birthday.