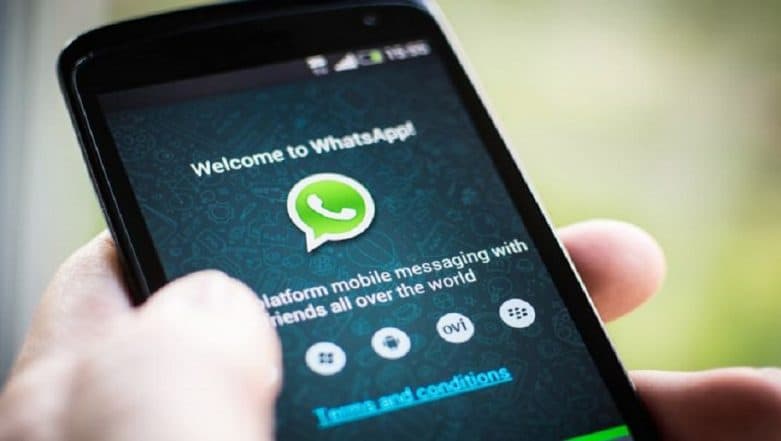 WhatsApp, a popular instant messaging platform has been focusing relentlessly on making it more user-friendly and safer. To achieve the same, the Facebook-owned company has been rolling out new updates for the application. The new update for WhatsApp brings improvements on the 'Delete For Everyone' feature wherein a user can delete the message in certain specific conversation. No WhatsApp, Facebook and Twitter as Internet Will Crash in Next 48 Hours! Know The Truth Behind This Viral News.
The feature that was introduced to the platform last year for making it more feature-loaded. Initially, the time allowed for deleting the messages was 7 minutes which was later increased to an hour 8 minutes and 16 seconds. Now to make the feature more robust, the company has updated the feature with new additional checks.
As per the report from WABetaInfo, the message will not be deleted after specific time if the recipient of the messages does not receive the delete request. According to the new update, the users will need to send the delete request to the recipient in 13 hours, 8 minutes and 16 seconds for deleting the message, after which the message will not be deleted. For example, if the user sent a message on WhatsApp to his/her friend and wish to delete the message in the conversation, the message will not be deleted his/her friend hasn't received a delete request in the specified time.
The company has further specified that the new feature has been added to the platform to ensure that modified editions of the official version of WhatsApp don't manipulate with time for deleting old messages from the conversation. WhatsApp & Reliance Jio Organise Campaign to Educate People for Using App on JioPhones Responsibly.
Moreover, WhatsApp developers are also working on adding new stickers to the app, but, there is no official time when the feature will be rolled out. However, latest updates indicate that the new feature could be rolled out in couple of weeks.