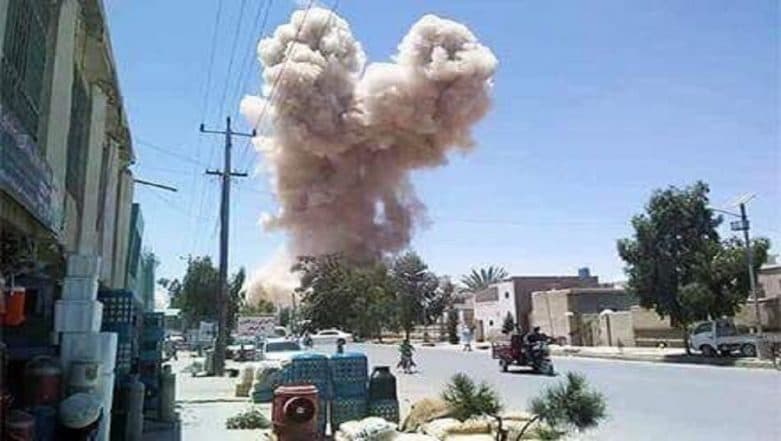 Kabul, August 3: At least 20 have been killed and more than 40 people have been injured in a suicide attack in Afghanistan's  Gardez in the Paktia Province, according to media reports. Earlier, there were reports of 8 people getting killed in the attack and 12 were reported to have been injured in the attack but the number of casualties increased. It is also known now that there were two suicide bombers involved in the terrorist attack.
News agency ANI, tweeted about the Afghanistan blast, as soon as word about the attack began spreading. Check the tweet below:
#UPDATE Paktia Police Chief Raz Mohammad Mandozai says at least 20 people were killed, 40 others wounded in the suicide attack that targeted a mosque in Afghanistan's Gardez City: TOLO News https://t.co/tm6EoI5rnU

— ANI (@ANI) August 3, 2018
But with time, the casualties have been going up and now the death toll has touched 20 in Gardez explosion. Paktia Police Chief Raz Mohammad Mandozai has confirmed the news.
At least eight people were killed and over 40 were injured after a roadside bomb blast hit a passenger bus in Afganistan's western province of Farah in Kabul on July 31. 
A bomb blast at Kabul airport had killed more than 14 people, after Afghanistan's vice-president Abdul Rashid Dostum had returned to Kabul on July 23 from self-imposed exile. 
At least 19 were reported dead, including Hindus and Sikhs, in a bombing carried out by insurgents in Afghanistan's easternmost Nangarhar province on July 1. The blast happened at Mokhaberat Square, a cluster of buildings, which is located in the provincial capital of Jalalabad.
According to the UN Mission in Afghanistan, more than 1,690 civilians have been killed and over 3,430 others injured in conflict-related incidents in the first half of 2018 in the war-torn Afghanistan.