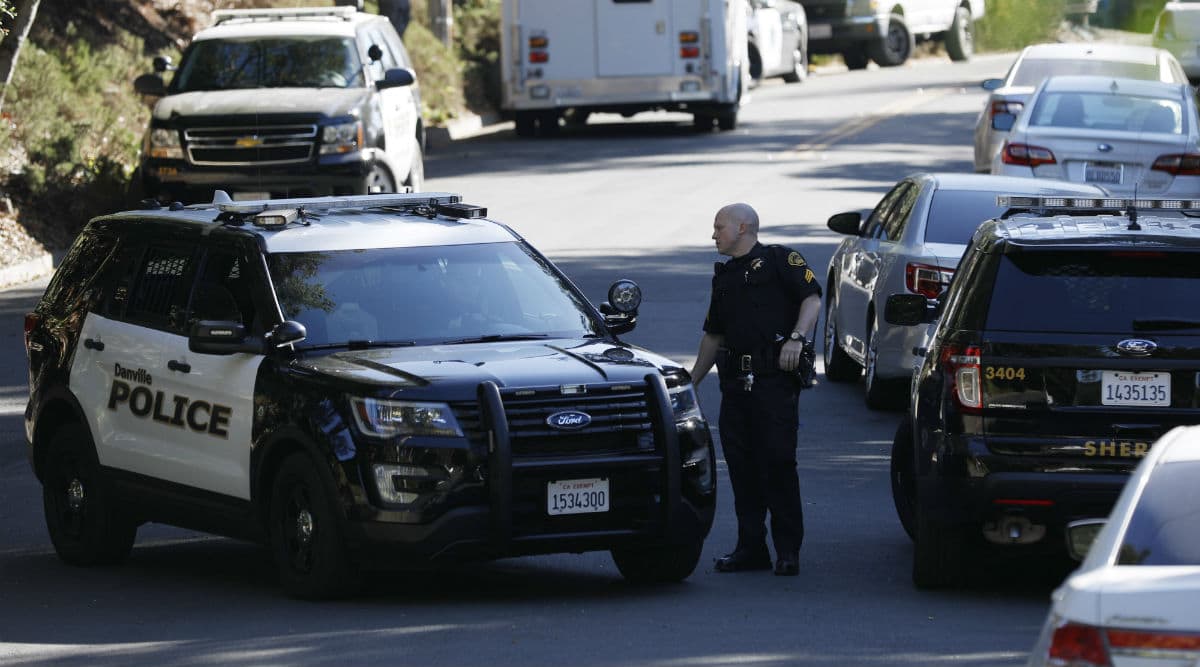 Los Angeles, November 14: A shooting was reported at a school in Santa Clarita, Southern California on Thursday. According to US media reports, three people were shot at Saugus High School in Santa Clarita. One person later scummed to injuries. The suspected shooter, an Asian male, was later detained. Large police deployment was seen at Saugus High School. The Fire Department initially said seven people had been shot. California: Shooting at Halloween Party Near San Francisco, Four Killed, Several Wounded.
"This is an active shooter situation. If you live in neighbourhoods anywhere near Saugus High, PLEASE LOCK DOORS and stay inside. If you see suspect, male dark clothing, in backyards, etc. CALL 911," read a tweet from the Santa Clarita Valley Sheriff's Office. Aerial footage from CNN showed emergency workers taking at least three people out of Saugus High School on gurneys.
Following the shooting, all schools in William S. Hart Union High School district were placed under lockdown as a precautionary measure. "Update regarding the shooting at #SaugusHigh, suspect is in custody and being treated at a local hospital," tweeted Los Angeles Country Sheriff Alex Villanueva. Police spokesman Bob Boese, speaking on the local NBC news channel, cautioned that it was not clear if all victims had been located.
A White House spokesman said President Donald Trump is "monitoring the ongoing reports." At least three ambulances were at the school campus, opposite a residential area, along with dozens of squad cars.