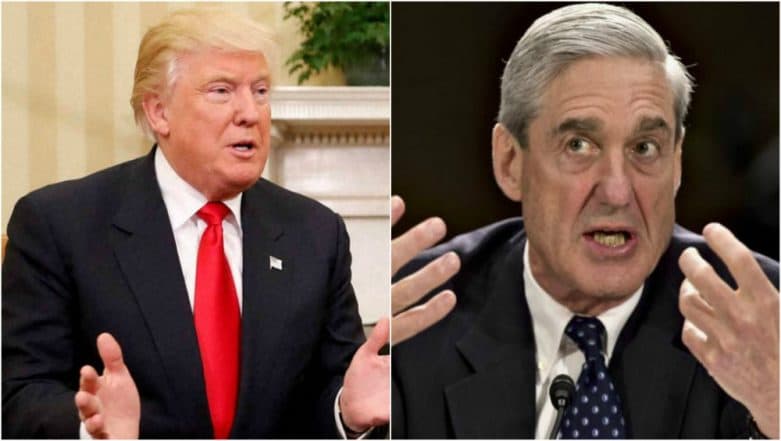 14 months since Special Counsel Robert Mueller began his probe into Russian interference in the 2016 U.S. Presidential Elections that would also look at possible collusion between Trump's campaign team with Russians, President Donald Trump is parroting a new line of defence. It is "Collusion is not a crime."
Trump tweeted this new line of defense first offered by his personal lawyer Rudy Giuliani, that "collusion is not a crime," even though he continued to deny any alleged ties between his campaign and Moscow during the 2016 election.
Collusion is not a crime, but that doesn't matter because there was No Collusion (except by Crooked Hillary and the Democrats)!

— Donald J. Trump (@realDonaldTrump) July 31, 2018
Trump and Giuliani's stance has moved from there was "no collusion" to "collusion is not a crime" after the U.S. President's former lawyer Michael Cohen alleged that then candidate Trump knew about a meeting between his son and a Russian lawyer at the Trump Tower in New York.
Trump's tweet came hours before the start of a trial brought on by the special counsel against Paul Manafort, Trump's former campaign chairman, who is charged with 18 violations of tax and banking laws related to his foreign lobbying work. The charges do not concern Manafort's work for Trump during the campaign.
The progress of Paul Manafort's trial and the evidence presented during it will show the extent to which Special Counsel Mueller is looking at Trump's election campaign.
Trump's new line of defence might be technically correct as even former FBI Director James Comey, whom Trump fired, said collusion "is not actually a thing that exists under the federal laws of the United States."
However, the CNN notes that legal experts have repeatedly said that anyone found collaborating with Russia during the 2016 election could be charged with other crimes, such as conspiring with a foreign power.