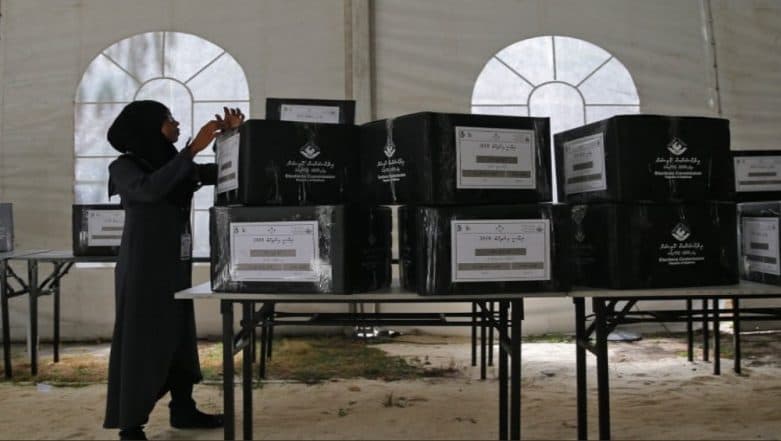 The Maldives Opposition Parties have accused the sitting president Abdulla Yameen of attempting to stay in power despite conceding the elections.
The Maldives' ruling party has urged the elections commission to wait until a Sunday deadline to publish the final results of the election. This election say a coalition of the opposition parties who put up a joint candidate Ibrahim Mohamed Solih who won against the sitting president by winning 58% of the votes.
The opposition denounced the move on Wednesday as an attempt by Yameen, who they have pledged to investigate for allegations of corruption and rights abuses, to remain in power.
Yameen, who won 41.7 percent of the vote, said on Monday he accepted the people's decision and intended to stay on in office until the end of his term on November 17.
But Ahmed Nihan, leader of the ruling Progressive Party of the Maldives (PPM), told reporters on Wednesday there were "allegations of systematic irregularities" in the vote. "As a political party, we have a responsibility to check when we receive such reports," he said.
In the immediate aftermath of the vote, the elections commission said the poll proceeded in a "calm and orderly manner" adding there were no complaints that could affect the result.
The election in Maldives is being closely watched by India, China, U.S. and European Union. India's Prime Minister Narendra Modi has already spoken to Solih, congratulating him on the election victory and promising to work together for the benefit of both countries.
Australian observers too are worried about the state of the country. Queensland senator James McGrath directed the Opposition's successful election campaign back in 2008, said the picture was grim. He says, "I cannot see President Yameen accepting the result. He will use whatever means to stay in power," he added. "It's a worry for us here in Australia that we've got another country that is slipping down quite rapidly the slope towards quite a brutal dictatorship," said McGrath.
James Dauris, United Kingdom's ambassador to the Maldives, urged the elections commission to publish the final election results without delay to facilitate a smooth transfer of power.
Maldives held its first elections in 2008 but since then the consecutive elections have been contested. In 2013, the Supreme Court annulled results of a first round of polling in which current President Yameen came second. Yameen eventually won that election with a narrow margin of 6,000 votes.