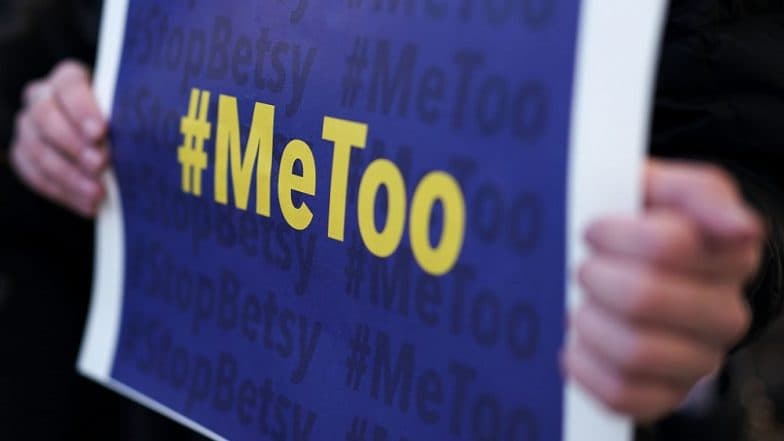 New Delhi, September 16: Although the #MeToo movement helped several women to gather courage and speak out against sexual harassment by powerful people, the campaign had a fallout. According to a study by the University of Houston's Leanne Atwater, a professor of management, the effects of #MeToo on women in the workforce were not all positive. The study found that nearly 19 percent of the men surveyed did not want to hire "attractive women" for jobs. #MeToo Movement: Mumbai Police Is Likely to File a Closure Report in the Rape Case Against Alok Nath.
The survey results, based on responses from 152 men and 303 women,  show 21 percent of men were reluctant to hire women for jobs involving close interpersonal interactions with men (jobs involving travel, say). It means almost a third of men are scared of being alone in a room with a woman. 27 percent of the men surveyed said that they avoided one-on-one meetings with female colleagues post #MeToo movement.
In 2018, 15 percent of men said they would be more reluctant to hire women for jobs that require close interpersonal interactions with them. The 2018 survey results also found that more than 10 percent of men and women said they expected to be less willing than before to hire attractive women. The fresh survey revealed that both men and women had awareness of what constituted sexual harassment.
"I'm not sure we were surprised by the numbers, but we were disappointed," Rachel Sturm, a professor at Wright State University who worked on the project, was quoted as saying. "When men say, 'I'm not going to hire you, I'm not going to send you travelling, I'm going to exclude you from outings'—those are steps backward," he asserted.
The study concluded that people of high character - those who display virtues such as courage - are less likely to harass and more likely to intervene when others do. "Though character building in organizations is on the cutting edge and consultants are just learning how to do this, there are training resources available," the researchers write.