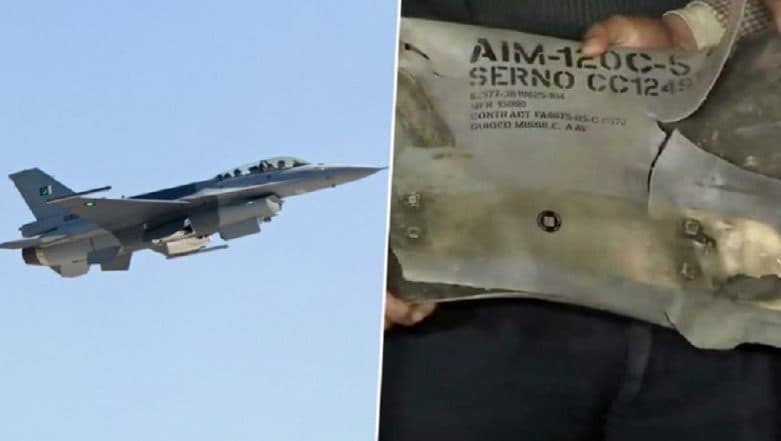 New Delhi, March 1: In a rare twist of events, an Indian pilot who landed in Pakistan following an aerial engagement has been safely handed over, whereas, his Pakistani counterpart who parachuted into his own territory was beaten to death by a mob. The location where the "lynching" has been reported is Nowshera of Pakistan-occupied-Kashmir (PoK).
The deceased, identified as Wing Commander Shahaz-ud-Din, was flying the elite F-16 warplane during the dogfight between the Indian and Pakistani Air Force (PAF) on Wednesday. After his aircraft was shot by an IAF pilot using his MiG-21 Bison, Shahaz-ud-Din ejected himself out and used a parachute to land to safety.
The locals in Nowshera suspected him to be an Indian defence personnel, and began assaulting till members of the Pakistani Army rushed to the spot and freed him. Shahaz-ud-din, however, succumbed to injuries in the hospital, reported FirstPost.
The slain soldier's family has been mourning the loss in the dark, away from public view as the PAF has denied that the top F-16 plane was struck down by a relatively low-equipped MiG-21.
Notably, Shahaz-ud-din's father Waseem-ud-Din is an Air Marshal of PAF -- similar to Wing Commander Abhinandan Varthaman's father S Varthaman, who is also an Air Marshal in the IAF.
Reports claim that Abhinandan was also attacked by locals when he landed in PoK, but as the fate had it, he was saved by Pakistan Army personnel who reached the spot within minutes after he landed.
The IAF pilot was on Friday sent back to India via the Wagah-Attari border, with Prime Minister Imran Khan describing the decision as a "gesture of peace" amid the escalating tensions with India.