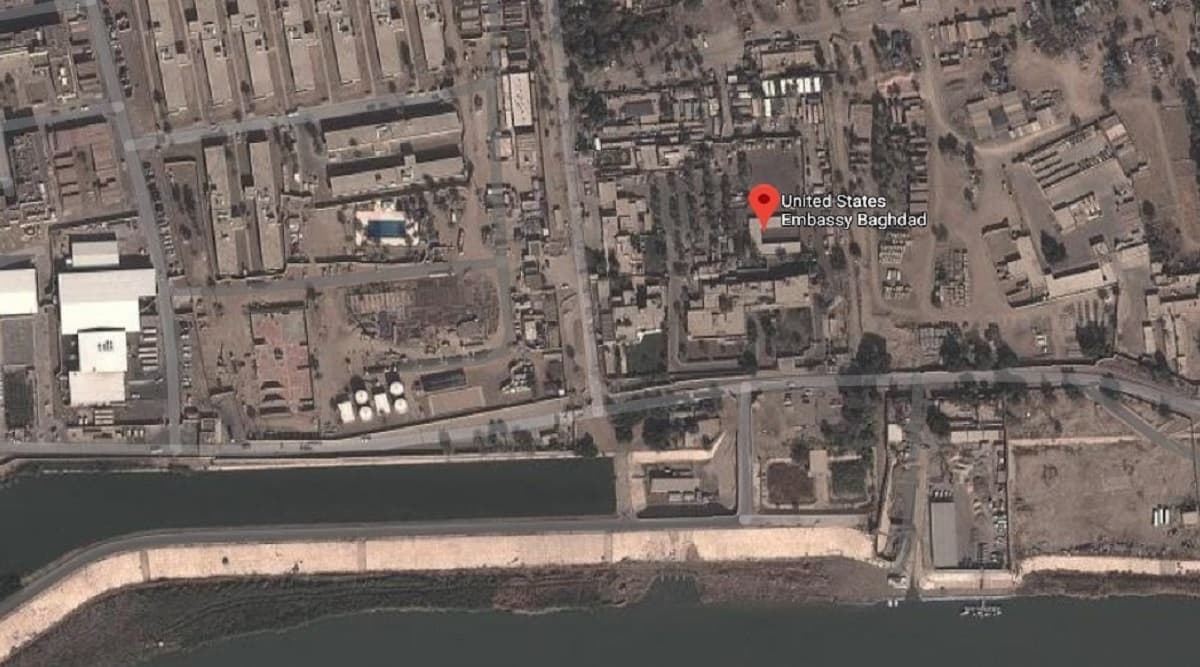 Baghdad, January 6: For the second day in a row, rockets have struck the heavily fortified Green Zone in Baghdad, which houses an array of foreign missions including the US Embassy. Reports emerging from Iraq on Sunday night confirmed that the rockets hit close to the US embassy, and have struck residential buildings housing foreigners. Although an official confirmation is awaited, speculations are rife that the attack has inflicted casualties. Iran Exits Nuclear Deal as Tensions With US Peak, Says All Limitations on Enrichment 'Are Over'.
The airstrike was executed shortly after the deadline issued by a pro-Iran Shia militia group - Kataib Hezbollah - to Iraqi security personnel asking them to alienate themselves from Americans expired. The anti-US group had warned Iraqi forces to "get away" from US troops at joint bases across Iraq by 5:00 pm (1400 GMT).
Govt Buildings, Foreign Missions Hit in Aerial Strike
Several rockets have hit near the United States embassy in Baghdad's heavily fortified Green Zone which houses government buildings and foreign missions, according to reports.https://t.co/FHstG6SV9N pic.twitter.com/TGGtEsN7D8

— Al Arabiya English (@AlArabiya_Eng) January 5, 2020
The attack on Sunday, less than 24 hours after yesterday's rocket strikes neary the US embassy, marks the 14th time since November when US installations in November have come under strike. Although Iran is yet to claim responsibility, the airstrike carried out today are assumed to be in retaliation to the murder of Iranian Quds Force chief General Qassem Soleimani.
The Iranian regime, right from the top, has warned to extract a "harsh revenge" from the US to avenge General Soleimani's killing. The warning has been reiterated twice by the country's Supreme Leader - Imam Ayatollah Ali Khamenei.
In a move which sent jitters to the international community, Iran on Sunday announced its exit from the 2015 nuclear deal -- pact which was aimed at restraining Tehran from developing its nuclear military arsenal. In a statement issued by the government, it was noted that all limitations imposed on nuclear enrichment "are over".