So it comes that time of the year when it is the moment to cut the losses and enjoy the profits. And for a true movie buff, it is about the time to analyse which movies are good and which movies sucked. Even the awards season have started, with the recently held Star Screen Awards already on the bandwagon. People have started rooting for movies like Sanju, Padmaavat, Raazi, 2.0, Gold, Stree, Badhaai Ho, AndhaDhun to be their favourite movies of the year. Star Screen Awards 2018 Full List of Winners: Ranveer Singh, Alia Bhatt, Pankaj Tripathi, Rajkummar Rao Win Coveted Trophies.
We, at LatestLY, would also be compiling our own list of good and bad films of the year. But before that, I am also looking at the list of the movies that may not have earned five stars from the critics or worked at the box office, or were not even promoted properly. But they weren't really bad films and deserved to be seen by more viewers for having brilliant premises, performances or taking a risky attempt at film-making. Here is my list of 11 films that kind of went under the radar during their release and therefore, deserves to be watched by movie lovers at some streaming platform if and when they are uploaded. Thanos in Avengers Infinity War, Akshay Kumar in 2.0 - 11 Villains Who Stole The Show From The Heroes in 2018.
Mukkabaaz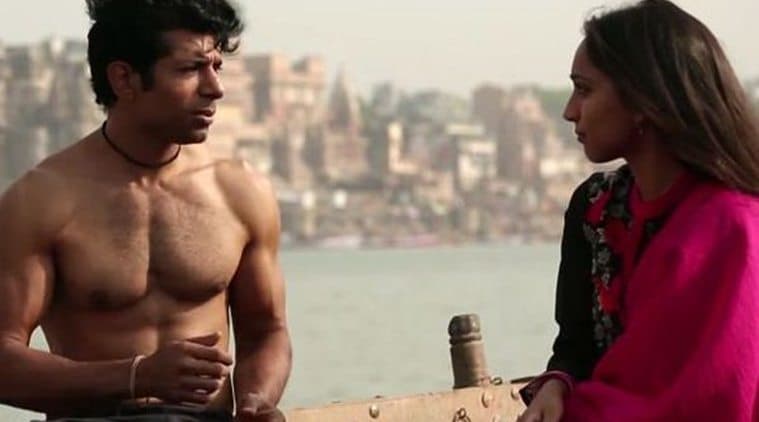 Anurag Kashyap's love story set against the backdrop of boxing and caste politics in UP is not among his best works. And yet there are some really good moments in the film, powered by performances of actors, especially Vineet Kumar Singh, Zoya Hussain, Ravi Kishan and Jimmy Sheirgill. Vineet's dedication in building a bod just like a boxer is highly commendable while Jimmy Sheirgill shines in a menacing role. Ishaan Khatter, Sara Ali Khan, Dulquer Salmaan, Avinash Tiwary, Mrunal Thakur – 18 Breakthrough Performances of 2018 That Left Us in Awe!
Love Per Square Foot
This romcom that debuted straight to Netflix is a delightful flick with some very grounded characters. Directed by the supremely talented Anand Tiwari, the movie is about two youngsters who fall in love while looking for an apartment in Mumbai. Vicky Kaushal and Angira Dhar (need to see her in more movies) share an adorable chemistry with a terrific supporting cast in Ratna Pathak Shah, Supriya Pathak, Rabhubir Yadav et al. Also watch out for that cheeky cameo by Ranbir Kapoor in there.
Pari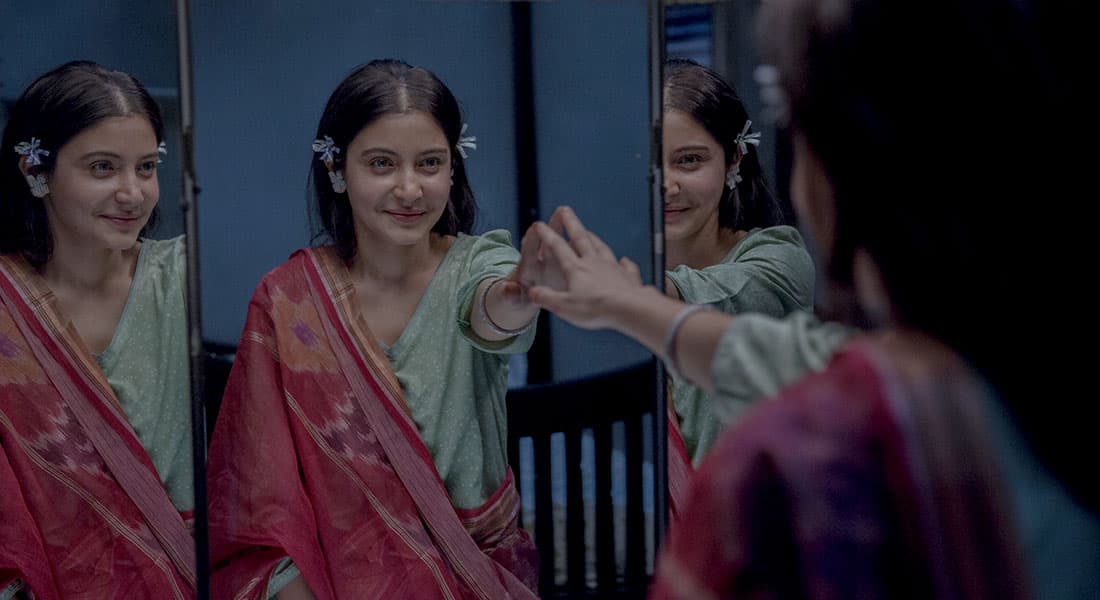 2018 has been a year when Bollywood attempted two horror movies that have been different from the ones we usually get to watch. Tumbbad got the appreciation and is doing well at the theatres with good word of mouth campaign. Before that came Pari, that went under the radar despite having an A-lister like Anushka Sharma in the lead. The third act may be underwhelming taking a Fatal Attraction turn. But till then, the movie delivers the thrills with a creepy atmospheric horror, an intriguing premise laced with mystery and incredible performances from Anushka Sharma and Parambrata.
3 Storeys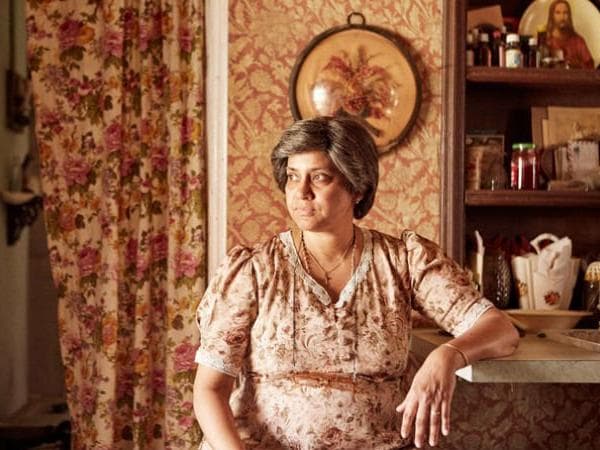 Sadly, anthology films as a concept rarely work at the box office. Coupled that with the lack of big names and low buzz promotions, meant that this Excel Entertainment offering went under the radar. Which is disappointing, since 3 Storeys has three interesting stories to say, each with three twists that could jolt a regular viewer. My personal fave is the first story involving a terrific Renuka Shahane and a surprisingly good Pulkit Samrat, with a killer of a twist.
Blackmail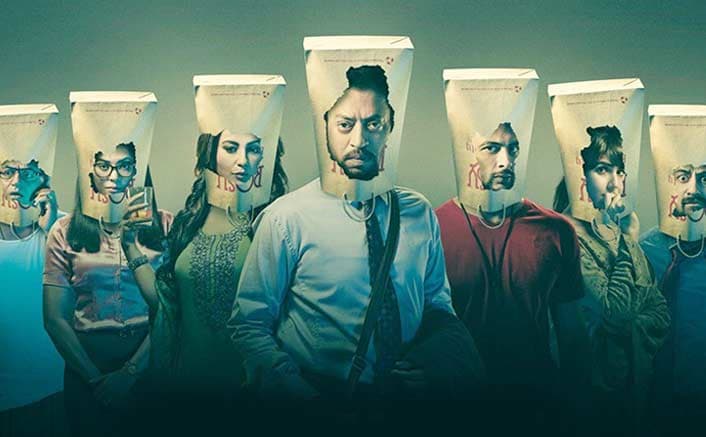 When Irrfan Khan revealed he is diagnosed with tumour earlier this year, his film Blackmail got a lot of buzz as a result. However, the movie failed to perform well at the box office. Blackmail should have got a lot of traction since it has some really good black humour, unpredictable twists and a plot that never fails to surprise you. Irrfan Khan and Kirti Kulhari are cast well, but it is Arunoday Singh who turns out to be the MVP of the film.
Mercury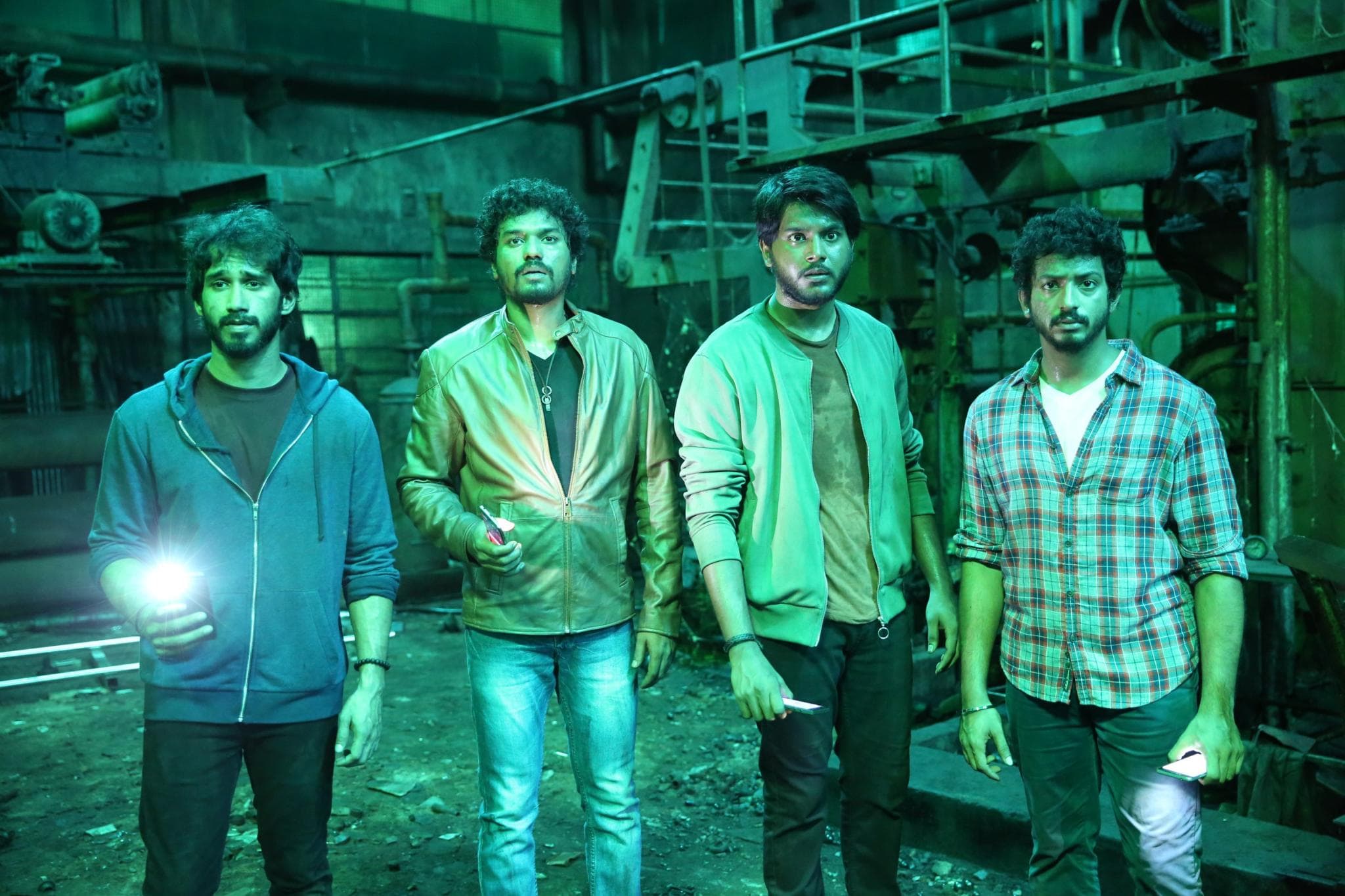 Compared to the earlier films of the talented Tamil film-maker Karthik Subbaraj, Mercury is his weakest film, and it has a lot to do with a disappointing third act and the miscasting of Prabhu Dheva as a murderous entity. However, the movie had an awesome concept about a group of deaf youngsters trapped in an abandoned warehouse and hounded by a ghost. All the newcomers are terrific and there are some very tense moments that will keep you at the edge of the seat. Moreover, how many silent horror films have we made in Indian cinema?
Hope Aur Hum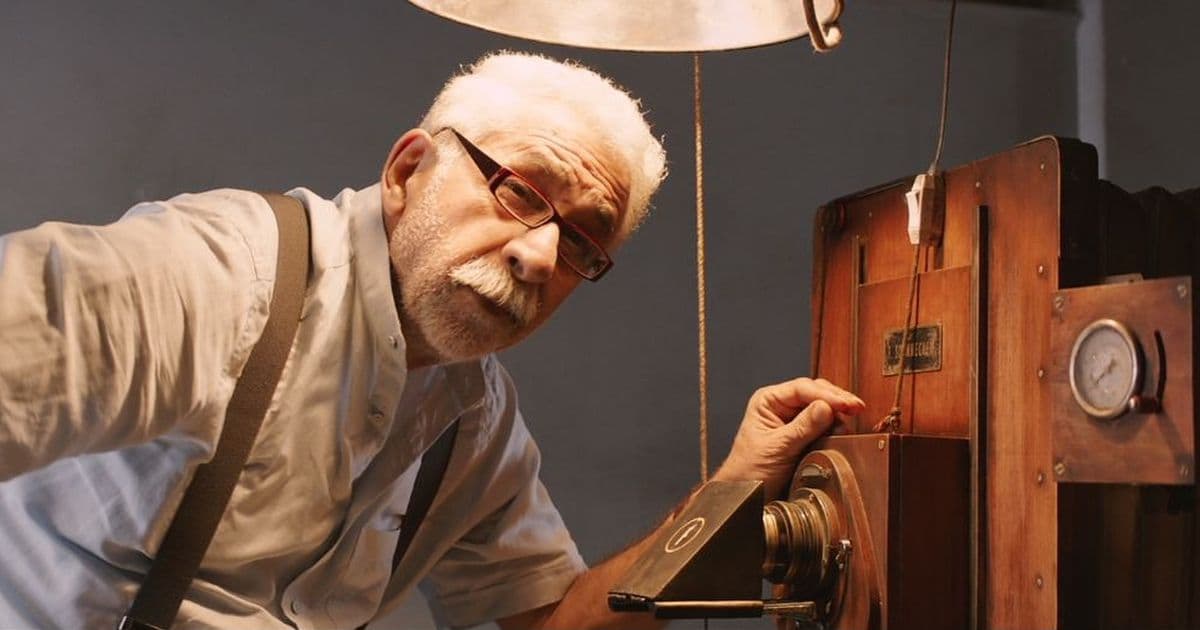 Boasting of a talented cast featuring Naseeruddin Shah, Sonali Kulkarni and Aamir Bashir, this little gem is about a family whose various members have their own little crisis to deal with. The grandfather can't let go of his Xerox machine, that is a remnant of the British Raj. His younger son loses his cellphone while coming from Dubai, which gets in the hands of a mysterious girl. The grandson lives under the guilt of having accidentally trapped a young girl in a trunk at his ancestral home. All in all, a heart-warming film that deserves more attention.
Bhavesh Joshi Superhero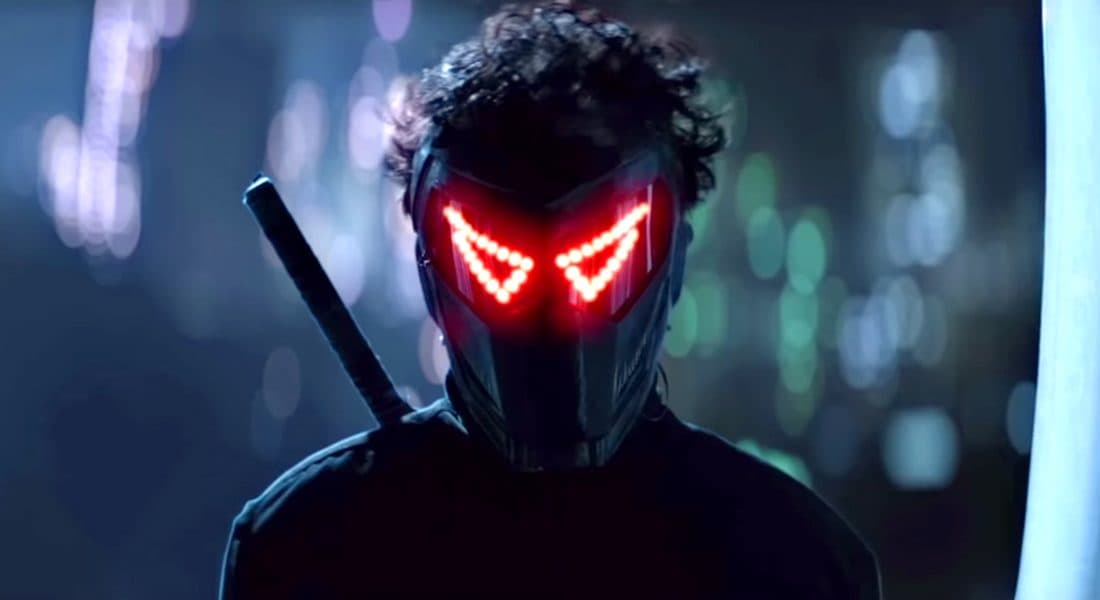 Udaan fame Vikramaditya Motwane attempts his hand at a realistic vigilante film that is seeped in real-urban social issues. Bhavesh Joshi Superhero has an excellent first half that deals into the circumstances of how the hero takes up the mantle of a vigilante over the guilt about his unintentional involvement in his friend's murder. The second half gets stretched a bit too much, taking the impact from any good that the first half does. The issue is that the audience expected a straight superhero movie from BVJ, which it wasn't, and that's both its strength and its undoing.
Laila Majnu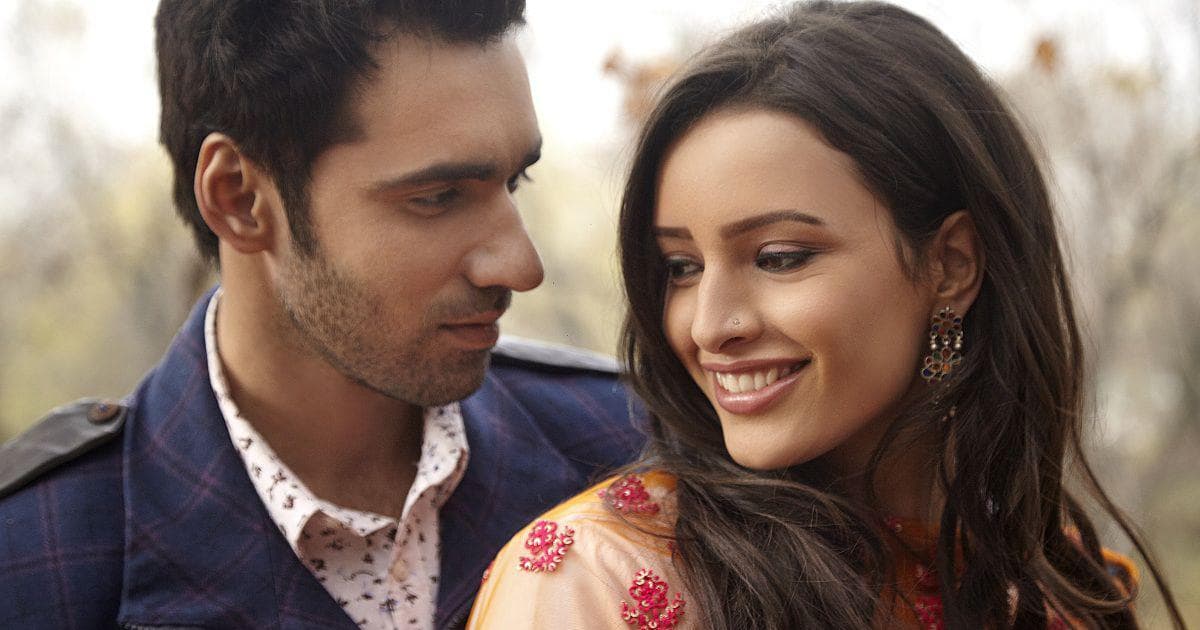 A recreation of the folklore of Laila Majnu is something no one really asked for in 2018, even if Imtiaz Ali is involved in it. Moreover, the movie stars relative newcomers and was released with low-key promotions. However, Laila Majnu, directed by Sajjad Ali, is a surprisingly good film with excellent performances from the leads, especially Avinash Tiwary. The movie is shot in the beautiful locales of Kashmir and features what I deem is the best soundtrack of the year.
Gali Guleiyan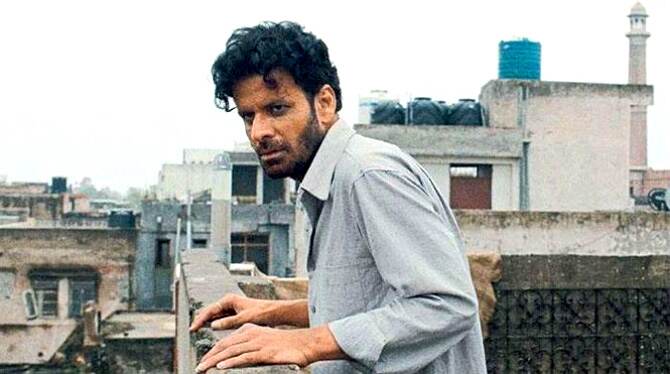 Gali Guleiyan is not a movie for the mainstream audiences what's with the slow-burn narrative and its exploration of psychological issues. And yet it is a movie not to be missed! I am not sure if the predictable twist was deliberate or not, but it was fun to connect the dots when I was able to figure out the mystery. Also, Manoj Bajpayee is heart-rendingly brilliant in the movie.
Love Sonia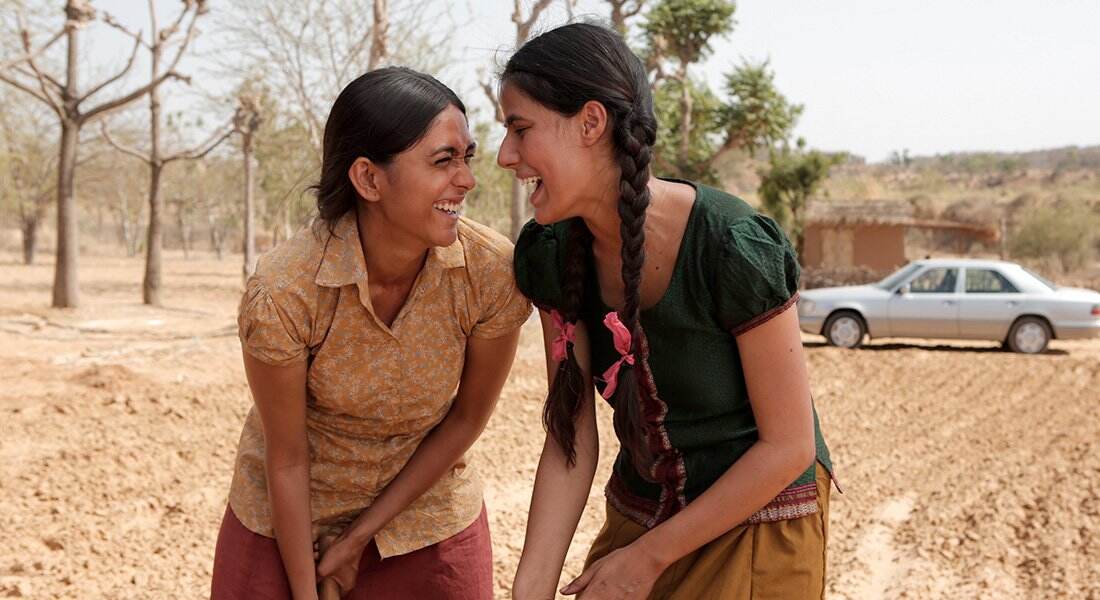 If Manoj Bajpayee was sympathetic in Gali Guleiyan, he was terrifyingly brilliant is what is the most uncomfortable film of the year. A stark view on human trafficking and the horrors of prostitution, Love Sonia has several stomach-churning moments that you won't be able to forget for a long time. The movie features a talented roster in Bajpayee, Rajkummar Rao, Richa Chadha, Anupam Kher, Freida Pinto, Adil Hussain and Mark Duplass, but the show truly belongs to the debutant Mrunal Thakur and the director Tabrez Noorani.
Did we miss out on any more movies that deserved to be on this list? Or do you think some of the films I mentioned here should not be featured? Share your thoughts in the comments section below.
(The opinions expressed in the above article are of the author and do not reflect the stand or position of LatestLY.)
(The above story first appeared on LatestLY on Dec 17, 2018 04:33 PM IST. For more news and updates on politics, world, sports, entertainment and lifestyle, log on to our website latestly.com).