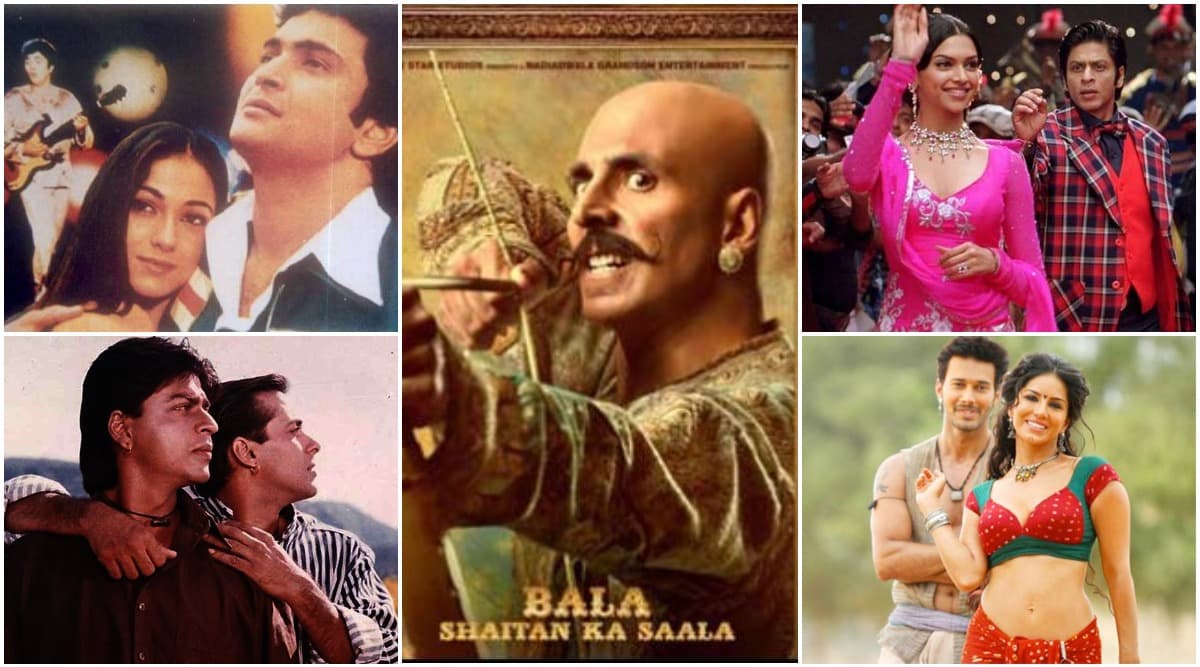 Akshay Kumar is bringing an entertaining Diwali gift this year with his new comedy entertainer, Housefull 4. As the name suggests, the movie is the fourth instalment of the superhit Housefull franchise. Apart from Akshay, the other usual culprits of the series also return in Riteish Deshmukh, Boman Irani and Chunky Pandey. The new entrants in the cast include Bobby Deol, Kriti Sanon, Kriti Kharbanda, Pooja Hegde, Rana Daggubati, and Nawazuddin Siddiqui. Housefull 4 is directed by Farhad Samji. Housefull 4 First Look: Akshay Kumar as Bald 'Bala' and Hairy 'Harry' Will Tickle You Funny (See Pics).
What's special about the new film is that it deals with one of Indian cinema's favourite trope, that has been kinds ignored in recent times - reincarnation. The promotional material has told us that the movie is set in two periods - 1419 and 2019, with the main cast going through reincarnation. While Housefull 4 will play the idea for laughs, with Akshay Kumar's bald avatar looking the quirkiest, there have been other Hindi films that had milked the idea for paisa vasool entertainment.
In this special feature, we look at five other popular Hindi movies in the past that are known for delivering jhakaas entertainment.
Karz
One of Subhash Ghai's most entertaining film, Karz is about a revenge saga that transcends two births. Rishi Kapoor plays a stage performer, who looked a lot like Raj Kiran in his previous birth and was killed by his devious wife, played by Simi Garewal.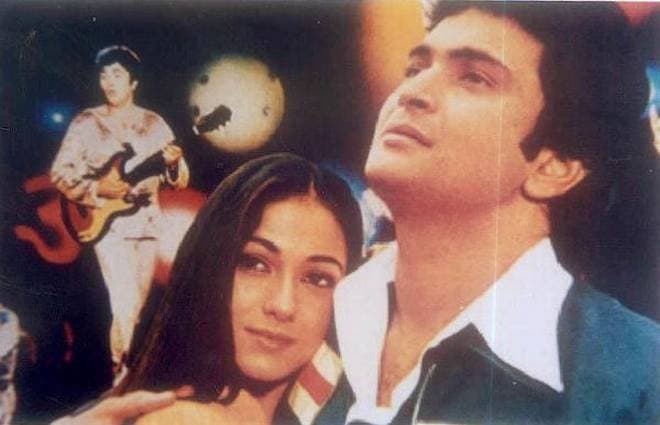 Karz is still remembered for Laxmikant-Pyarelal's eclectic score, which includes hit songs like "Om Shanti Om",  "Ek Haseena Thi" and "Dard-E-Dil". Himesh Reshammiya later remade this fill with two extra Z's in the title, but less said about it, the better.
Karan Arjun
Karan Arjun is still remembered fondly by all Salman Khan and Shah Rukh Khan fans for bringing the two superstars together in this entertaining mix of action, revenge, family drama, romance and comedy. It is about two brothers who are killed by their evil uncle. They are reincarnated as two strangers whose fates entwine them together to set them on a common pat of revenge.  Karan Arjun also stars Raakhee Gulzar, Kajol, Mamta Kulkarni and the late Amrish Puri.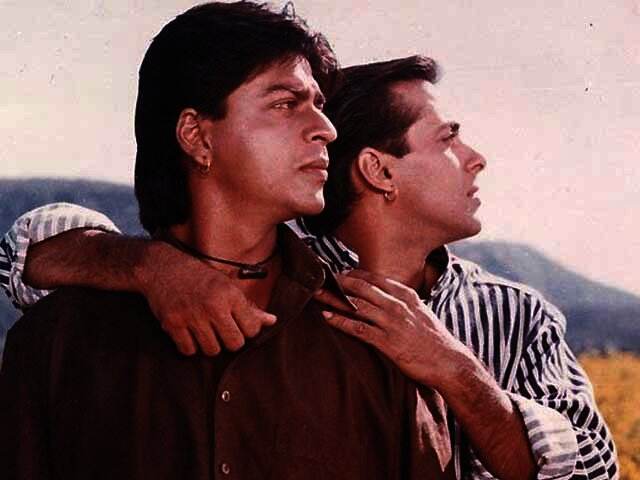 The movie has become so iconic that every time SRK and Salman appear together these days, it has become a cliched practice to play the song "Yeh Bandhan Toh Pyaar Ka Bandhan Hai" in the background every damn time.
Om Shanti Om
Shah Rukh Khan returns to reincarnation saga with one of the most paisa-vasool films of his career, Om Shanti Om, that is also a tribute to Bollywood cinema. The movie, directed by Farah Khan, is also the debut of former Kingfisher model and future superstar Deepika Padukone.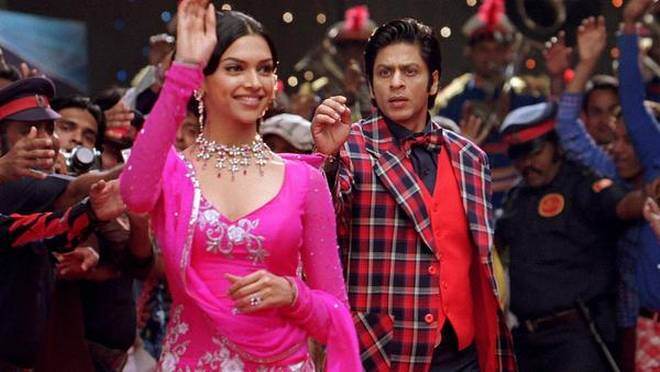 Shah Rukh Khan plays two different men in two different eras - a junior artiste in the '70s who fawns over a reigning superstar, and later, a superstar in the present times, who is tormented by the memories of birth long forgotten. Om Shanti Om is still watched for its meta-narrative, light-hearted treatment, Deepika and ARK's chemistry and the many many cameos.
Ek Paheli... Leela
Sunny Leone's last big hit as a lead might have been sold on the trade on the promise of being a skintastic flick. But Ek Paheli... Leela goes beyond the promise of seeing errr... more Sunny Leone, and delivers an intriguing suspense drama about murders and rebirths.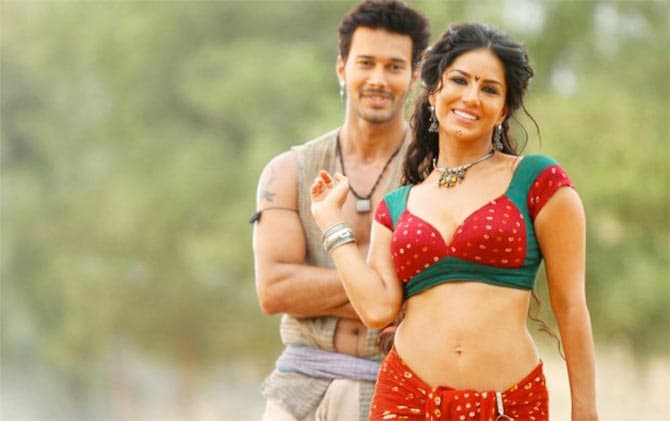 Also starring Jay Bhanushali, Rajneesh Duggal, Jas Arora, Mohit Ahlawat and Rahul Dev, Ek Paheli Leela may not be a very memorable film, but its final twist is quite shocking, and remains the best scene in the whole film.
Makkhi
Okay, we are cheating a bit here and putting in a subbed film, only because we really can't resist this. Makkhi, the dubbed Hindi version of the Telugu hit Eega, is about a young man (Naani) who is killed by a jealous businessman (Kichha Sudeep) when the latter finds the girl he is lusting after is in love with the youngster. The young man is reborn as a common housefly, who decides to wreak havoc in the life of the businessman, proving once and for all, that size doesn't matter!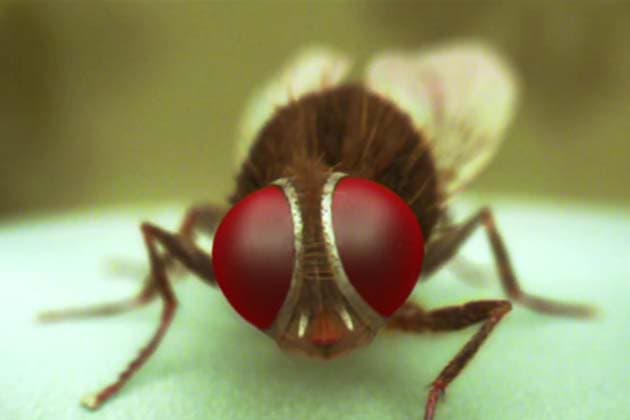 Makkhi is directed by Baahubali fame SS Rajamouli, who had earlier made another film about reincarnation in Magadheera. Like Makkhi, even Magadheera was a huge hit and was the launchpad of Chiranjeevi's son, Ram Charan.